Oftentimes, food just always tastes better when partnered with dips – it just adds more bursts of flavor in your mouth! With that said, here are 21 homemade healthy dip recipes you can easily create!
Find below super easy-to-make recipes of dessert dip, fruit dip, crack dip, beer cheese dip, spinach artichoke dip, sausage dip, crab dip, whipped feta dip, cannoli dip, butter dip, avocado dip, vegetable dip and other many fast and easy recipes for a perfect party!
This pea dip has received nothing but praise from everyone we've shared it with! With only three ingredients, it's an effortless party appetizer you'll want to include in your collection of party dip recipes.
It's green and wholesome, yet everyone who has tried it can't stop raving about it! We often hear requests to make this pea dip again, making it one of our top party dip choices due to its simplicity, healthiness, and irresistible taste. Even those who typically dislike peas find themselves enjoying it! Combining green peas, cilantro, and a touch of salsa verde creates a delightful party snack. Serve it with tortilla or pita chips, and watch your guests gather around the bowl.
We owe the deliciousness of this pea dip to my sister's mother-in-law (or perhaps my brother-in-law's mother?). Regardless, Laury, who resides in Alaska, is an all-around wonderful person. During a trip to Alaska (where I caught my first fish), she introduced us to this green pea dip, and the entire family was instantly smitten!
The result is a refreshing green pea dip that wins over even cilantro and pea skeptics! Trust us, it's happened in our home on multiple occasions. This recipe is one of our go-to options for entertaining and ranks high among our favorite green pea recipes. It's also suitable for a wide range of diets, including vegetarian, vegan, gluten-free, and dairy-free. We've cherished it for too long not to share!
As cilantro is a key component in this green pea dip, we wanted to share our top cilantro storage tip. You might have experienced this: you purchase cilantro, place it in a plastic bag from the store, and toss it into your refrigerator's crisper drawer. The next day, you find the cilantro has already started to turn into a blackish, moldy mess. (Sound familiar?)
The best way to store cilantro? An herb saver! We're fans of this herb saver that keeps herbs fresh for several weeks! Just place the fresh herb bunches in water and close the top.
This effortless spinach dip can be prepared in mere minutes and boasts an amazing flavor! Ideal for gatherings and hassle-free entertaining.
Is there anything more suited for social events than a scrumptious spinach dip? This version is incredibly simple to create and features a chilled, creamy consistency perfect for dipping pita chips or presenting in a bread bowl. The recipe is somewhat healthier than others, incorporating Greek yogurt for a creamy texture. Plus, since it doesn't require baking, it takes just 10 minutes to prepare—a flawless appetizer for stress-free hosting. Alex and I are utterly smitten with this dip, and even Larson, who's usually apprehensive about spinach, adores its creaminess (go figure!).
The inspiration for this spinach dip came as a challenge from my sister, Lisa. She's collaborated with us before, taste-testing and modeling (like in this cozy dinner party!). When she inquired if we had a tasty spinach dip recipe, we eagerly accepted the challenge. As this recipe is served chilled, it can be prepared rapidly without any baking required!
Perfect for festivities, we first introduced this spinach dip at this year's Super Bowl party, where it received glowing praise! We could also envision offering it during holiday celebrations like Thanksgiving or Christmas.
Introducing a vegan nacho cheese sauce that's simple to prepare and astonishingly resembles the genuine article! This plant-based queso is lusciously smooth and brimming with flavor.
Time for a chat about vegan nacho cheese! Believe it or not, you can recreate the taste and texture of that processed, dairy-based nacho cheese without any dairy at all. This dairy-free queso sauce is so rich and scrumptious that no one will suspect it's cheese-free. You might just say goodbye to traditional nacho cheese for good. As avid cheese enthusiasts, Alex and I have been integrating more vegan recipes into our cooking lineup. We think this one should be added to yours too! (You'll be grateful later.)
The secret to this vegan nacho cheese concoction lies in one word: cashews. Many vegan recipes rely on cashews to create a creamy, dairy-free cashew cheese sauce. We use cashew cream in our Vegan Pasta Marinara and No Mayo Potato Salad to achieve that velvety texture! Once soaked, cashews blend seamlessly into the ideal consistency to complement any flavor profile. (Here are a few more creamy cashew recipes…)
The standout ingredient in this vegan nacho cheese is a can of green chiles, adding a touch of tanginess and depth. You should be able to locate it in the Mexican food section of your local supermarket. Be sure to select mild green chiles, as they provide a subtle spice without being overpowering. Once blended, the heat will be barely noticeable.
This reinvented bean dip offers a wholesome twist on the classic cheese dip, featuring plant-based refried beans, an array of spices, and a delightful salsa fresca garnish.
Are you a dip aficionado? Recently, friends treated us to a scrumptious refried bean and cheese dip from a nearby Mexican eatery. While it was incredibly tasty, it sparked a thought: could we create a healthier version with just beans? Introducing our cheese-free refried bean dip! Surprisingly satisfying, it delivers the same enjoyment as a rich, cheesy Mexican dip but without the extra calories. We highly recommend using our Instant Pot refried beans or simple stovetop refried beans. However, canned refried beans will work too. Read on for this nutritious appetizer and some appetizing serving suggestions!
For a quick and easy refried bean dip alternative, feel free to use canned refried beans. You may need to adjust the consistency by adding a bit of broth or water and possibly increase the seasoning to taste. The result will still be delectable! If possible, choose the highest quality refried beans available. You might need to sample various brands from the store, which gives you the perfect excuse to make this dish frequently!
Be prepared to be astonished by this homemade ranch dip concoction! With just 5 minutes, you'll create a delightfully smooth and refreshing dip.
We're sharing our most cherished secret: this from-scratch Ranch Dip formula! In a mere 5 minutes, you'll whip up an extraordinary dip that's delightfully rich, savory, and invigorating. No need for a pre-made ranch seasoning packet—this recipe uses spices you most likely already possess in your pantry. It's the perfect last-minute party dip, a nutritious snack for children, or a simple side dish for your evening meal. Time to blend it up!
Key components in this ranch dip creation This quick and effortless ranch dip boasts a freshness you won't believe! Courtesy of Greek yogurt's unique properties, this ranch dip is lighter and more refreshing than those made with sour cream. Boasting just one-third of the calories, you won't miss a thing here! When mixed with a touch of mayonnaise, this dip delivers a full-flavored experience like no other.
16. Best Salsa Recipe
Discover the ultimate salsa concoction! This vibrant mix boasts luscious tomatoes, fragrant cilantro, zesty jalapeño, and an abundance of lime.
What is the supreme salsa formula? Naturally, that's a complex inquiry! There's a plethora of variations—and as devoted salsa enthusiasts, Alex and I appreciate them all. We've experimented with nearly every salsa version possible: raw salsa, ruby-red salsa, tomatillo salsa, pineapple-infused salsa, peach-flavored salsa, and beyond! However, the one we're revealing here is our top-rated homemade salsa creation: sun-kissed garden tomatoes, refreshing cilantro, and generous portions of lime. Additionally, we've compiled an extensive Q&A addressing all things salsa-related. Eager to dive in?
15. Creamed Spinach (Cream Cheese Dip)
This is a unique creamed spinach inspired by Spinach Maria, a spicy version from Tennessee. This easy recipe uses three types of cheese and comes together in just 30 minutes!
Check it here.
14. Cherry Cheesecake Dip
This super easy Cherry Cheesecake Dip makes for a perfect appetizer. Serve them with graham crackers, Nilla wafers, or even pretzels. No baking is involved and you can make this delicious dip in just a few minutes time.
Check it here.
13. Vegan Dill Dip
Eight ingredients and just a few minutes is all you need to make this easy vegan dill dip. This recipe is dairy-free, filled with amazing flavour, and it pairs perfectly with your favourite chips, crackers, veggies, and pretzels…you can even use it as a spread for sandwiches. Read on for all the details!
Check it here.
12. Dill Pickle Dip (Easy Veggie Dip)
This Dill Pickle Dip is perfect for veggie or chip dipping. Loads of dill flavor packed in this super easy appetizer. Great for holiday parties, game day entertaining, and summer picnics.
Check it here.
11. Quick and Easy Irresistible Broccoli Cheese Dip!
Baked Broccoli Cheese Dip is for broccoli cheese casserole lovers who can't wait for dinner to enjoy their favorite food ever. You've got permission to spoil your appetite with this ultimate hot cheesy appetizer.
Check it here.
10. Tuna Pâté (from Best Dip Recipes)
Canned tuna. You either love it or hate it. Tuna salad sandwiches are a great quick lunch idea, but you can also eat tuna on crackers as a snack. This tuna pâté recipe is easy and delicious!
Check it here.
9. Vegan Spinach-Artichoke Dip Recipe
The best vegan spinach-artichoke dip recipe from scratch made with cashew cream mozzarella cheese, artichoke hearts and wilted baby spinach. An easy, healthy whole food plant based recipe, made without oil, naturally Creamy and Cheesy, gluten and dairy free.
Check it here.
8. BLT Dip
BLT Dip is the best and easiest way to enjoy your favorite flavors outside of the beloved sandwich. Great for any occasion: parties, holiday events & more.
Check it here.
7. Baked Caramelized Onion Dip
Baked Caramelized Onion Dip has to be the queen of all hot appetizers, and once you learn to properly caramelize onions, this simple dip with incredibly complex flavors can be yours.
Check it here.
6. Baba Ganoush ~ Vegan Recipe
Vegan Baba Ganoush recipe from scratch, a creamy Middle Eastern Levantine dip (originally Lebanese) meaning " spoiled dad " or as the French call it "caviar d'aubergines" or eggplant caviar. Made with roasted eggplants, tahini, lemon, garlic and smoky spices, this eggplant dip is easy to make, dairy free + gluten free!
Check it here.
5. Baba Ganoush Recipe | Smokey Roasted Aubergine Easy Dip
This delicious Baba Ganoush recipe is insanely easy to make, and it tastes so, so, SO much better than any roasted aubergine dip I've ever bought from a shop.
Check it here.
4. Keto Buffalo Chicken Dip
This Keto Buffalo Chicken Dip is as deliciously filling casserole with just the right amount of kick. It's the perfect weeknight keto casserole that takes little effort to make.
Check it here.
3. Dill Pickle Dip Recipe with Sour Cream
Hi, guys! Today, let's discuss my newest party food recipe. This delicious dill pickle dip recipe is a hit! It brings to mind a fried pickle, and it can be whipped up in around 5 minutes!
Check it here.
2. Hot Beef Taco Dip Recipe
The hot Beef Taco Dip recipe is easy and can be whipped up within 20 minutes. No slaving over the hot stove with this recipe. I always like to have the ingredients on hand because you never know when they'll come in handy.
Check it here.
1. Jalapeño Popper Dip
Jalapeño Popper Dip is a spicy and flavorful hot cheese dip that's perfect for your next party. This creamy appetizer is filled with jalapeños and topped with a crunchy panko crust.
Check it here.
21 EASY Homemade Dip Recipes
Oftentimes, food just always tastes better when partnered with dips - it just adds more bursts of flavor in your mouth! With that said, here are 21 homemade healthy dip recipes you can easily create!
Ingredients
Creamed Spinach
Cherry Cheesecake Dip
Vegan Dill Dip
Dill Pickle Dip
Instructions
Choose any Easy Dip Recipes from the post that you like
Click on the link below the photo to get the full recipes and instructions.
Try the best Easy Dip Recipes and share your photo under my pin on Pinterest!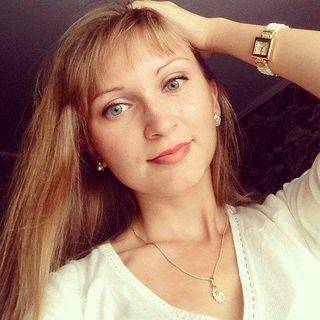 I share healthy recipes, clean eating ideas, and meal plans for weight loss, as well as give you the best tips on wellness, pregnancy, and parenting advice.