Fun activities at home
You may think that your options are few and limited when it comes to activities that you can do in the comfort of your own home but what you don't realize is entertaining your kids does not require you a lot. You just need to present them with interesting and productive activities (and maybe a reward at the end), and your teens will be entertained for the rest of the day.
Some activities that you might want to introduce to them are:
Arts and crafts

Baking and cooking

Reading and writing

Mind or puzzle games

Or even a major room or house cleaning
Games especially will help your children practice a longer attention span as they will be focused on the task at hand. It is also always good to add in some educational games such as quizzes or flashcards to hone their memory and problem-solving skills.
With all that said, you may now be wondering about what things or games to buy. But if you must know, you can actually just print out these kinds of games within the comforts of your own home! Some of the few educational printable games you can find online are:
Maze games. This will challenge your children to use their brains and think of ways to escape. There are different themes of mazes so be sure to choose ones that you are sure to catch the interest of your kids.

Word search. If your kids are already at the stage where they can read and write, then word search is a great game to try. Depending on the skill of your child, you may want to print out easy or intermediate levels.

Connect the dots. Kids of all ages always love this kind of game. You can choose to print out numbers or the alphabet instead of plain dots to further challenge your children.

Spot the difference. This is also a fun and challenging game for your kids that is easily printable. Make sure to print fun photos that your kids will love!

Color by number. To further hone your children's artistic sides, you may give them a simple coloring page or you can also print out photos with specific numbers to them wherein there are assigned colors to the numbers.
What are some arts and crafts ideas?
Being stuck at home should not limit you and your kids to be entertained and productive. Actually, this is the perfect time for you and your family to bond and do some fun activities! You can do fun activities that are as simple as taking out your coloring books and materials, playing Jenga, or even hide and seek. If you think that you will be stuck at home for quite a long time, then you may need a long list of activities to do. And with that, here are some productive and fun activities and crafts that you and your kids can do (that is not using a cellphone, TV, or any other electronic gadgets!):
Learn origami

Get crafty – Learn for easy DIYs and projects on Pinterest

Transform your living room into an art studio with your teens doing the paintings and drawings

Decorate your rooms

Learn to sew

Complete a jigsaw puzzle

Indoor scavenger hunt
If you need more fun and educational activities for your kids to do at home, then here are some more ideas:
15. Sunscreen Painting: STEAM For Kids
This simple art project will wow your kids and show them just how important proper sun protection can be. And we'll talk a little bit about how sunscreen works.
Check it here.
14.
This Skittles experiment started out as a simple idea to play with some candy science on a quiet afternoon, but quickly it developed into this gorgeous exploration of colors and movement inspired by the artist Vincent van Gogh. Who knew skittles and water could become such an amazing STEAM project?
Check it here.
13. Color Mixing Art Activities For Kids
Learn about primary colors and complimentary colors with an easy color mixing art activity that includes a bit of science, art and problem solving.
Check it here.
12. Blow Painting with Straws – Fun Art Idea for Kids
Blow painting with straws is a super easy and fun way to make abstract art with your kids. It allows your kids to use their imagination and creativity and the resulting artwork always looks amazing.
Check it here.
11. 3D Optical Illusion Handprint Art
I just love any art projects that involve handprints. The other day, my kids found the salt dough handprint ornaments we made when they were little and were so amazed at how much bigger their hands were.
Check it here.
10. Pointillism Leaf Art for Kids
Let's have some fun and learn all about the beautiful painting technique of Pointillism as we create this awesome Pointillism Leaf Art for kids!
Check it here.
9. Three Little Pigs Story Puppets Craft With Printable Template
Bring the fun of a craft session to a classic kids story with this really cute Three Little Pigs Story Puppets project. This paper craft is perfect for kids of all ages, but preschoolers and kindergarten kids will especially love this hands-on activity to go with a time honoured tale.
Check it here.
8. Paper Fruit Crafts For Kids With Templates
Summer is the perfect time to engage the kids with a great crafting session! These Paper Fruit Crafts For Kids with templates make for a fun way to get crafty while honouring some of the fresh foods you can find in season this time of year.
Check it here.
7. How to Make Personalized Stepping Stones with your Kids
Making personalized stepping stones and planting gardens are perfect outdoor activities for children to welcome the warm weather! You will find below how to make personalized stepping stones with your kids!
Check it here.
6. Geometric Animal Art
Combining art with math, geometric animal art can be a great art project to do with kids.
Check it here.
5. Where Art Meets Math…
I showed that to the kids (ages 6, and 7…my 2 year old was napping). They were ready to bail on it at first but then she started drawing and they were hooked. After it was finished they wanted to try it too. So did I!
Check it here.
4. How To Make Seed Bombs
Have you ever made Garden Seed Bombs? It's a fun activity to do with kids and will really get them interested in gardening, in planting, caring for and tending for plants.
Check it here.
3. Andy Goldsworthy for Kids – a fun Autumn projects for kids
Welcome back to Kids Get Arty – our bi-monthly challenge, where we pick and artist, discuss his work and then have a go at something inspired by that artist.
Check it here.
2. Kids Get Arty: Exploring Klimt
Welcome to the first of "Kids Get Arty" series. This were Red Ted and I start exploring The Great Artists together. It is a way for me to "rediscover" art and for Red Ted to see and explore art.
Check it here.
1. Andy Warhol Art for Kids
Personally, I remember learning about him at school (*cough* all those years ago) and just loving the symmetry and process of repeating images over and over again. It was the first time, I went home and created my "own artwork" outside the class room.
Check it here.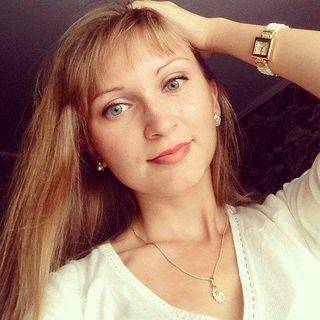 I share healthy recipes, clean eating ideas, and meal plans for weight loss, as well as give you the best tips on wellness, pregnancy, and parenting advice.