Most people are not the best at organization by nature. Kids are not especially because… well because they are just kids! Getting closer to the beginning of the school year, I gathered here the best back-to-school DIY ideas and projects. They will definitely help put you organize your entire family and get ready for the back-to-school time!
Are you ready for a new school year? Several are excited to start a new year with friends and new friends. However, another exciting part of being back to school has new school supplies.
It is always fun to pick out new backpacks, notebooks, pencils, and even pencil cases from your local market. But it is much better when you do a back-to-school DIY, and it is much more fun because you get to choose what design you want for your supplies.
By doing back-to-school DIY supplies, you can show off what you indeed are. You can choose what colors perfectly fit your personality. You can also create this project using only the available supplies at your home; you don't have to spend money.
All you ever need to get started with everything is an inspiration for your back-to-school DIY crafts. This article has gathered excellent back-to-school DIY items you can try at your homes for your new school year.
Back to school DIY ideas to do
Are you still in school? School time will end soon, and summertime is about to start. Before it starts, why not gather all the supplies you need to get all started. It is better to prepare early for a new school year than to never be prepared at all.
We are hoping that everyone is having the best summer of their time. Get enough rest and relax before a new school year starts. There will be another set of unannounced exams, and daily schedules await you in weeks.
Everyone loves having their style because it is a big part of themselves. Showing what you are and who you are is essential. That is why you need to know back-to-school DIY ideas to do at home to show your personality at school.
Excellent back to school DIY supplies you should have
For parents going back to school is somewhat a relief and, at the same time, stressful, just like how students feel. Kids are out of the house, which means mess is lesser, but it can be much worse when they start complaining about school homework and exams.
It can also be frustrating because school supplies are part of your budget. However, you can cut out those budgets for their school supplies because now you can find back-to-school DIY videos that can help you with every school supply your kids need.
When you watch those videos, they might look hard, but they are straightforward to make in reality. So you won't lose your mind when creating an excellent back-to-school supply for you or your kids.
Everyone will also love everything you are going to do. Even the small kids you have will love it. So once you are ready to create your DIY and have everything to make it, get it started right away with your kids.
What can you make for back-to-school season?
It's back-to-school season already, and back-to-school deals at the stores are now also starting. Wherever you will take your classes, either at home or school, the types will continue.
A great way to spice up your school year and add some thrill to your school year is to create fun DIY school supplies. Even though it is pretty nerve-wracking waiting for the new school year, it still is exciting with DIY stuff.
Creating a back-to-school DIY organization will help you or your kids be organized for the upcoming school year. Get your space clean or your kid's space clean so that you or they can enjoy doing homework or studying.
How do you make homemade things for school?
The generation we are right now always seeks something stylish for their everyday life. Each kid or even adult is seeking fashion enthusiasts, especially the teens nowadays who always want to join the trend.
Fashion will always live in everyone. It is the way others forget about the stress they are facing. That is why they spice up their lives during the school season, and there are back-to-school DIY projects you can try at home to show off the fashionista in you.
These DIY projects for school require a creative personality in you and a little effort from you. However, these projects will only require a small amount of your money or none at all.
Even if adults don't help the kids do DIY projects back to school, they can still rock these projects. They will also have fun creating their school supplies. It will also be a new way for them to have fun while waiting for their classes.
Step by Step back to school DIY crafts
If you search in your browsers for DIY crafts for your school supplies, you can find several items to create at home. In addition, you can find back-to-school DIY pencil pouch projects and many more on the internet.
There are so many creative things you can find on the internet for your DIY projects. You can also watch videos for the Step by step school supplies DIY. However, if you are going to watch videos or read articles on creating your school supplies, it might look hard, and you might think you can't do it.
However, these DIY crafts are straightforward, and every kid can make them alone. If they are going to make it independently, they can indeed show their authentic personality. You can help them, but it is much better if you let them create it with just your assistance.
Let your kids show their creativeness and be proud of everything they are making on their own.
It is time for a new school year now; everyone is rushing towards the stores to look for the best deal they can afford. However, it will cost less if you do DIY, and your kids will love it. Everyone loves to show their personality, so why buy when you can create.
There are too many ideas you can find on the internet. You can even browse for videos if you think it is too hard. Watching DIY videos will be much easier for you to follow, and your kids can also follow them easily. So now that you are ready to do DIY, gather all the materials and start making your school supplies.
1. Keep important notes in a DIY chalkboard notebook
2. Create your bullet journal
3. Add a secret compartment for supplies to your notebook
I never thought it could be so easy to carry around the small school supplies! If your kids keep losing school supplies, this is a brilliant idea for you!
4. Pen and pencil holders made of plastic bottles
These holders can be in your locker, desk or in your bag. They save your pencils, you save the planet by recycling used plastic bottles!
5. DIY gorgeous bookmarks
Students in schools and colleges still use textboooks in the era of Kindle and tablets. These beautiful DIY bookmarks will equally fit a novel, a textbook, a planner or a bullet journal.
6. DIY To-Do list
7. Organize your kids with DIY routine clock
8. DIY lap desk
If you do a lot of work (or your kids do a lot of homework) on a laptop, why not making this experience cozier? This DIY lap desk is easy to make and can be customized to fit your kid's personality and taste.
9. Organize all supplies mess with repurposed shoe organizer
Which one of these back to school DIY projects are you going to try? Save THIS PIN for later to your Pinterest Back to School board and upload under it the photo of your DIY project!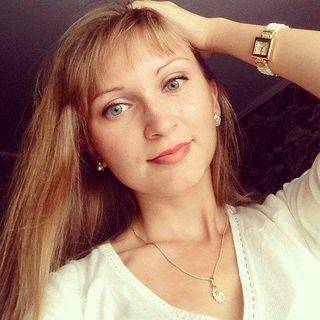 I share healthy recipes, clean eating ideas, and meal plans for weight loss, as well as give you the best tips on wellness, pregnancy, and parenting advice.