Have you finally given yourself permission to take a day of self-care (because you deserve it)? Sure, you can go to a salon or a spa, but if you just want to relax at home, filling your bathtub with water and tossing in a bath bomb would suffice. If you're on a low budget, don't panic; you don't need to spend money to have a bath bomb, bath soap, or bath salt on hand. For the ultimate leisure day, I've compiled a list of 15 DIY bath soap and bath bomb ideas you can easily do!
15. Easy Glow in the Dark DIY Bath Bomb Recipe
Homemade bath bombs are a breeze to make, and easy treat that you or your tween can enjoy, or a fabulous DIY gift idea for friends, teachers, and neighbors. Made from common, budget- and planet-friendly ingredients most of which you probably already have at home, this bath bomb recipe with a glow in the dark twist is even more special!
Check it here.
14. Cinnamon Vanilla Sugar Scrub
A recipe for a simple homemade cinnamon vanilla sugar scrub, a simple, inexpensive, yet decadent treat for yourself or gift for others.
Check it here.
13. Rose Petal Bath Bombs
Are you looking forward to relaxing in your bathtub and spend some quality "Me Time" away from the kids and your every day life for at least 30 minutes?
Check it here.
12. How to Make a Luscious Lavender Bath Bomb
Fragrant bath bombs make bathing so much more fun and enjoyable. For this project, I used a small muffin pan, lavender pure essential oil for a relaxing effect and some purple food colouring for my desired colour.
Check it here.
11. How to Make Scented Bath Salts
Bath salts are an easy way to help with treating mental and physical health ailments. Bath salts are so easy to make with Epson salt (magnesium sulfate) or sea salt. The are used to relieve stress, aches and pains.
Check it here.
10. Dinosaur Bath Salts
Whether your a fan of Jurassic Park or have a son that lives and breathes dinosaurs you seriously have to make these super cool Dinosaur Bath Salts.
Check it here.
9. Homemade Fizzy Bath Bombs
Have you ever been into Lush or any other shop that sells bath bombs and REALLY wanted to buy one but REALLY didn't want to pay the price? Yes, me too! If you have ever thought about making your own then I say, do it! Homemade fizzy bath bombs are super easy to make and look super awesome.
Check it here.
8. Star Wars BB8 Theme Bath Bomb Recipe
Are you or someone you know a Star Wars fan? If so you can make this bath bomb recipe as a BB8 theme. If they're not a Star Wars fan that's okay too the colors (orange & white) used in this bath bomb recipe make it easy to use for any theme, spring, summer, baby shower, wedding and more!
Check it here.
7. DIY Colorful Cacti Soaps
Hey dolls! Major fun news — we've got a new kid on the block at Lovely Indeed! The darling Kara of A Kailo Chic Life will be joining us to bring you some fresh DIY vibes, and I'm so excited to have her on board. Can you even stand her first project? These cacti are on point. (Get it?!)
Check it here.
6. DIY Fizzy Juniper Rose Bath Salts
Enchanting DIY Fizzy Bath Salts with hints of Rose, Juniper Berry, Rosemary, Grapefruit, and Aloe. This soul soothing bath salts recipe not only makes for a fun project, but results in super soft and supple skin. This subtly scented bath soak produces all the magical fizz you would come to expect from your favorite bath bombs (if not more!).
Check it here.
5.
DIY Natural Bath Bomb Recipe with Epsom Salt
Enjoy a relaxing bath with our DIY natural bath bomb recipe! These fizzy bombs are infused with orange and vanilla essential oils and epsom salt to melt away the day. We also offer ways to customize your bath bomb's scent below!
Check it here.
4. DIY Sinus Congestion Relief Bath Salts Recipe
DIY Congestion Relief Bath Salts Recipe for hot baths that could help naturally ease sinus congestion and relieve sore muscles.
Check it here.
3. How to Make Bath Salts for Gifts & Favors
No matter the time of year, skin can always benefit from a salt bath made with Epsom salt. Bath recipes with essential oils are especially soothing in the winter when skin tends to get drier. In the summer both mind and body can be soothed with a soak using therapeutic bath salts.
Check it here.
2. Fizzy Tropical Bath Powder
Fizzy Tropical Bath Powder – A light, airy, coconut scented powder that's calming, soothing and fizzes with pops of blue and green color when it hits the bath water, turning your water a beautiful turquoise blue.
Check it here.
1. Rainbow Sprinkle Bath Bombs
Rainbow Sprinkle Bath Bombs – Watch the rainbow appear when these bath bombs hit the water and start to fizz! They smell great, they're fun to make and they're soothing to the skin!
Check it here.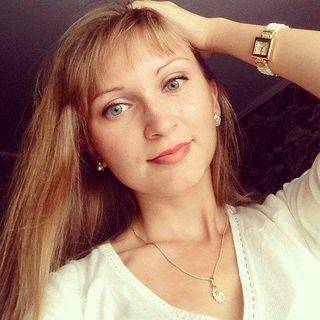 I share healthy recipes, clean eating ideas, and meal plans for weight loss, as well as give you the best tips on wellness, pregnancy, and parenting advice.