If you're a big reader, you're probably aware that bookmarks have become a must. You could possibly have youngsters who are always buried in books—especially now that the new school year is fast approaching—in which case a charming bookmark will help them keep track of their reading. If you want to add a personal touch to your bookmarks, here are 15 creative DIY bookmark crafts you and your kids can do together.
15.
This time of year, there is just something special about snuggling up in front of the fireplace with a cup of coffee, warm blanket and book that brings so much comfort. It's the perfect time to make some fun handmade bookmarks to add to the moment.
Check it here.
14. Easy DIY Corner Bookmarks From Fabric
Tired of messing with those paper bookmarks that don't do anything but get lost in all the shuffle? Why not take charge and make your own instead? These easy DIY corner bookmarks from fabric are a simple and easy sewing project that is totally useful, too! If you're an avid reader like me, having multiple bookmarks that are sturdy and will hold up well is a must.
Check it here.
13. Unique Watercolor Bookmarks Easy Process Art for Kids
These watercolor bookmarks turned out so unique and beautiful! Each one can be customized with types of stamps, choice of colors and edging details. They would make perfect Mother's Day or Father's Day gifts, teacher gifts, even gifts that your kids can give to their friends(or keep for themselves!).
Check it here.
12. Sewing Fabric Bookmarks – Learning to Sew
Sewing Fabric Bookmarks ~ Are you learning how to sew? Are you looking for a beginner sewing project? Great because I have the perfect one for you!
Check it here.
11. Dainty Crochet Bookmark Pattern
Dainty Crochet Bookmark Pattern – No need to turn those page corners down with this easy to crochet bookmark to keep your place, suitable for beginners.
Check it here.
10. Simple Ribbon Bookmark | 15 Minute Back to School Craft
Learn how to make a simple ribbon bookmark. This easy back to school craft can be completed in under 15 minutes — and it's both pretty and functional!
Check it here.
9. DIY Graduation Bookmark Memento
Oh the places you will go… Whether the nostalgia of a hometown, a high school or college campus location or a fond childhood memory spot, this easy DIY bookmark memento will make you smile as you reminisce.
Check it here.
8. Felt Flower Elastic Book Band
Know a book lover? Or someone who loves to journal? Then you'll love learning how to sew a felt flower elastic book band to give as a perfect gift!
Check it here.
7. How To Sew Fabric Bookmarks
There's nothing quite like reading an actual book and being able to flip the pages! If you love books, too, you'll need a bookmark. So here's how to sew fabric bookmarks to keep your place in your novel or journal.
Check it here.
6. Easy Rocket Craft Bookmark
Looking for a super easy craft for your kids? And still want an educational aspect to it? Then this easy rocket craft bookmark is ideal. It's simple enough for preschoolers, yet all kids will enjoy creating their very own space rocket!
Check it here.
5. Popsicle Stick DIY – Flower Bookmark
We are excited to be sharing this fun Popsicle stick DIY making a flower bookmark. They are a great kids crafts with popsicle sticks and paper flowers.
Check it here.
4. Bat Paper Puppet
Celebrate Halloween with these super cute bat paper puppets. Fun FREE Halloween printable bat body where you can make them into the cutest popsicle stick bat puppet bookmarks.
Check it here.
3. DIY Leather Bookmark – From An Upcycled Old Leather Jacket
A few years ago, an ex boyfriend of mine ripped his leather jacket on our gate. He never wore the jacket again, and it was left in the bottom of a wardrobe. I recently rediscovered this jacket and decided to upcycle it, as it was a pretty unfashionable shape so not really worth fixing. This DIY leather bookmark is an easy project to make when starting to repurpose old leather.
Check it here.
2. Ladybug Bookmarks
Today we have an adorable ladybug bookmark craft! These ladybugs are so stinkin cute and make excellent corner bookmarks, especially for some summer reading.
Check it here.
1. DIY Leather Bookmark – Easy Handmade Christmas Gifts
If you're looking for easy handmade Christmas gifts to make for your friends and family, look no further. This DIY leather bookmark can be customized for anyone and everyone on your holiday shopping list.
Check it here.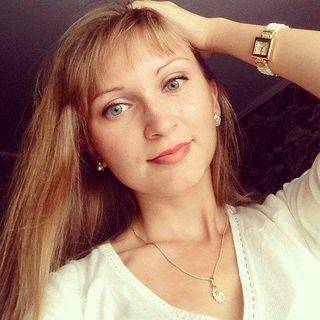 I share healthy recipes, clean eating ideas, and meal plans for weight loss, as well as give you the best tips on wellness, pregnancy, and parenting advice.