If you are me and you love ordering stuff online, then I am sure you already have an abundance of cardboard boxes stashed someplace in your home. Why not repurpose them and turn them into something fresh and useful instead of waiting for the right moment to utilize them (which you won't know when)? With that in mind, here are 15 fun and easy DIY cardboard crafts for the whole family to enjoy!
15. Cardboard Dragon Shield Craft
Dragons are big in our house these days! My boys love the Dragon Master books, Dragon City game, and all things dragon! So we were really happy to see that this months Bostik craft blogger theme was dragons.
Check it here.
14. Cardboard Box Minion
Over the summer holidays, I've got together with a few other UK parent bloggers to share some simple craft ideas on weekly themes. Last week we shared our crafts and activities using sticks and craft sticks, and this week we are encouraging you to get out the cardboard boxes for a bit of upcycling and junk modelling.
Check it here.
13. Cardboard Tube Bumble Bee Craft
We love crafting with cardboard tubes, or toilet paper rolls. This cute bumble bee craft is actually one T made a while back, getting the idea from his school, but I hadn't got around to sharing with you until now.
Check it here.
12. How To Make Giant Cardboard Christmas Ornaments
I've already made some 3D cardboard decorations for the Christmas tree, but this didn't really make much of a dent into the cardboard mountain. This time I went large, with these fun bright giant Christmas baubles for the wall.
Check it here.
11. DIY Cardboard Christmas Decorations with Old Postage Stamps
These DIY cardboard Christmas decorations are made by upcycling some of our Amazon packaging. I also thought it would be apt and fun to repurpose old postage stamps too. The postage stamps add colour and interest to the handmade cardboard ornaments.
Check it here.
10. How To Upcycle Packaging Into A Gingerbread Garland
This is a really simple green Christmas craft. The only real cost is for the lights. The gingerbread garland has a lovely rustic Scandinavian Christmas feel.
Check it here.
9. Here's How To Make A Cardboard Fort
When it's raining out and cold inside and your children are kicking up a fuss, and none of the ordinary tricks will calm them down, there's one great option you should always keep in mind: building cardboard forts.
Check it here.
8. DIY Box Robot Costume
Here is how to make our upcycled robot box costume.
Check it here.
7. DIY Cardboard Treehouse
This DIY Cardboard Treehouse is such an easy cardboard craft for kids! Put those old boxes to new use with this simple tutorial that even the youngest crafters can help with.
Check it here.
6. Giant Gingerbread Man Christmas Craft
One of my favorite parts about the holiday season is crafting with my little guys! Even the youngest artists can help with this Giant Gingerbread Man Christmas Craft. This Giant Gingerbread Man Christmas Craft provides hours of fun for your little ones.
Check it here.
5. DIY Valentine Box: All Aboard the Love Train!
Learn how to make a DIY Train Valentine Box out of basic household items and just a few festive holiday embellishments!
Check it here.
4. Awesome DIY Postman Pat Cardboard Van That Will Make Your Child's Day!
The other day we were able to get hold of some big cardboard boxes (and lots of them!) and so we decided to get creative and build something (after we'd made a temporary maze from the lounge into the kitchen of course!) After much debate about which well known children's vehicle we were going to try and recreate, we decided to have a go at recreating Greendale's very own Postman Pat Van!
Check it here.
3. How to Make a Dollhouse out of Cardboard
If you've ever found yourself inside on a cool or rainy day with your kids, this tutorial explaining how to make a dollhouse out of cardboard will be perfect for you!
Check it here.
2. Recycled Cardboard Valentine's Day Hang Tag
Today I am going to share another project created out of a piece of cardboard. A Recycled cardboard Valentine's day hang tag. This hang tag was created out of a piece of cardboard that I removed one of the layers on one side to expose the corrugated part of the cardboard. Like I did the heart on my repurposed Cutting Board décor project.
Check it here.
1. Cardboard Art: Austin Powers Cardboard Portrait
Cardboard art has been fascinating me lately. This cardboard portrait of Austin Powers is not only 'green' but groovy too! At Birdz of a Feather ~ Craft Rehab, we're about to get our craft mojo on; yeah baby!
Check it here.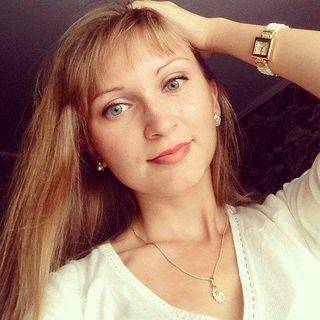 I share healthy recipes, clean eating ideas, and meal plans for weight loss, as well as give you the best tips on wellness, pregnancy, and parenting advice.