What is the most popular Christmas candy?
You may believe that once Halloween is done, the sweets craze will be over as well. But don't forget that Christmas is also a time for festive candy and goodies! What makes Christmas candies unique is the abundance of Christmas-themed packaging and colors, making it feel as if Christmas has already arrived. Here are some of the most popular and well-loved Christmas candies and delicacies of all time, ranging from chocolate-wrapped Santas to classic red and white and candy canes:
Candy canes –Once December arrives, candy canes will be everywhere. Candy canes are so versatile that they can be used as a festive decoration on your dining table or strung on your Christmas trees.
Chocolate Santa –Chocolate Santas are a great addition to Christmas gifts or as a stocking stuffer. They're typically made of plain milk or dark chocolate and shaped like Santa Claus (of course).
Gingerbread –Gingerbreads, like candy canes and chocolate Santas, are a popular and traditional holiday sweet that can be found all over the place. In addition, you can make your own gingerbread house, which is a popular Christmas custom.
Hershey's Kisses –When December arrives, Hershey's Kisses will also be on-theme! These delectable small chocolates make great stocking stuffers or gifts!
Peppermint bark –Peppermint bark pieces combine two of Christmas's most popular flavors: chocolate and peppermint!
Reindeer corn –Reindeer corn does exist! They're painted in Christmas hues and designed to resemble corn kernels.
Butter toffee –Butter toffees, ranging from fudge to bite-sized bits, can also be found on the tables of some households.
Truffles –When it comes to Christmas parties and get-togethers, truffles are unquestionably a crowd-pleaser!
How long does homemade Christmas candy last?
Nothing compares to the taste of homemade Christmas candy. And if you're having a Christmas party, it's totally acceptable to over-prepare a batch of Christmas candies. If you store homemade sweets carefully, they will last for around 2 to 3 weeks. Your handcrafted Christmas candies must be kept in an airtight container and kept in a cool, dry location. Fudge and caramels can be carefully wrapped and stored in the freezer for up to a year. You should also wrap your truffles in clear plastic wrap before storing them.
It's also a good idea to avoid mixing different varieties of candy in the same container because hard candies can become mushy and sticky with time, while soft candies will dry up.
Allow 2 to 3 hours for the candy to come to room temperature before opening it after it has been removed from the freezer. This will keep moisture from gathering on the candy's surface, which might result in white or gray speckles and streaks.
Quick and easy candy recipes
Why not bring the family in to make your own Christmas snacks instead of going out to buy some festive holiday candies? Here are some quick and easy Christmas candy recipes that your whole family will enjoy!
15.
These four ingredient sweet and salty Butterscotch Squares come together in just minutes – literally! Get this incredible no bake Butterscotch Bars recipe for an indulgent treat that tastes like old-fashioned butterscotch candy.
Check it here.
14.
Delightful little cookie balls made with eggnog, nutmeg, and cinnamon. Easy and delicious seasonal treat that's made with only 5 ingredients.
Check it here.
13. Easy Christmas Treat Recipe: Christmas Pretzel Rods
You'll want to keep this recipe handy over the holidays – these easy Christmas Pretzel Rods are the perfect thing to have on hand for all of your Christmas celebrations. They also make a lovely treat for all of those people in your life that you want to give a little gift to over the holidays, like teachers, neighbours, bus drivers and babysitters.
Check it here.
12. Easy Vegan Millionaire's Shortbread
A super quick and easy vegan millionaire's shortbread recipe using a digestive biscuit base (yep, they're vegan!), date caramel, and a vegan milk chocolate topping.
Check it here.
11. Mint Chocolate Fudge Recipe (vegan, paleo options)
This mint chocolate fudge is creamy, easy to make and is a little healthier than traditional fudge (but no less delicious!). It's also paleo and vegan.
Check it here.
10. Homemade Sticky Paws
If you are a fan of Williams Sonoma candy, you are going to love these Homemade Sticky Paws candy. We coat almonds in caramel and then dip them in chocolate. They are a sweet and salty treat that is great for Christmas gift-giving.
Check it here.
9. No-Bake Raffaello Coconut Balls Recipe
These easy, no-bake coconut balls are a family favorite around the holidays. They also make a beautiful treat to bring with you when visiting family and friends.
Check it here.
8.
Nonpareils are incredibly simple (just two ingredients), but incredibly elegant at the same time. Chocolate nonpareils are a nostalgic confection that are eye catching in holiday candy dishes and a special treat for food gifts and care packages.
Check it here.
7. 3-Ingredient Vegan Peppermint Fudge
Check it here.
6. Candy Cane Fudge
Our Candy Cane Fudge recipe is the perfect holiday dessert for gift-giving and serving! A rich chocolate layer is topped with candy cane studded white chocolate making Candy Cane Fudge an easy to make dessert and the perfect Christmas fudge gift to give!
Check it here.
5.
This white chocolate peppermint vegan candy cane truffles recipe is in collaboration with my fellow vegan bloggers to create the ultimate vegan Christmas meal. Be sure to check out their recipes below for some vegan Christmas inspiration!
Check it here.
4. Recipe: Painless Turmeric Holiday Spice Balls
The main pain ingredient is Turmeric which is a rhizomatous herbaceous perennial plant of the ginger family, Zingiberaceae and is native to the Indian Subcontinent and Southeast Asia.
Check it here.
3. Cookie Dough Balls
Delicious, bite-sized, egg-free chocolate chip cookie dough balls coated in dark chocolate – the perfect dessert for your next party or potluck!
Check it here.
2.
In this post, you'll learn how to make delicious truffles. You can make peppermint chocolate truffles that are perfect for the holiday season. With this same dark chocolate truffle base, you can make your own truffles with other flavors too.
Check it here.
1. Peanut Butter M&M Cookie Dough Fudge
Let the holiday baking commence! Who doesn't enjoy a sweet treat this time of year? This Peanut Butter M&M Cookie Dough Fudge is so simple yet so delicious! It will definitely be my go to recipe for holiday parties this year.
Check it here.
15 Sweet No-bake Christmas Candy Recipes
Once Halloween is over, you may think that the candy craze is finally over too. But you must not forget that Christmas is all about festive candies and treats as well! What's different about Christmas candies is you will see tons of Christmas-themed packaging and colors which ultimately feels as if Christmas is already here. Ranging from chocolate wrapped Santas to the traditional red and white and candy canes, here are some of the most popular and well-loved Christmas candies and treats of all time
Ingredients
The Best Butterscotch Squares | No Bake Butterscotch Bars
Eggnog Cookie Balls
Easy Christmas Treat Recipe: Christmas Pretzel Rods
Easy Vegan Millionaire's Shortbread
Mint Chocolate Fudge Recipe
Instructions
Choose any Homemade No-bake Christmas Candy Recipe from the post that you like
Click on the link below the photo to get the full recipes and instructions.
Try the best Homemade No-bake Christmas Candy Recipe and share your photo under my pin on Pinterest!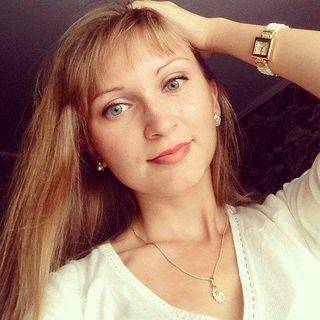 I share healthy recipes, clean eating ideas, and meal plans for weight loss, as well as give you the best tips on wellness, pregnancy, and parenting advice.