Are you looking for the best ideas of Christmas decorations made from natural materials? I have an amazing collection here of DIY Christmas decor using twigs, pine codes, wood, etc. See also Wooden Christmas Decorations.
15. Rock Nativity Canvas Wall Art DIY
This rock nativity canvas is the perfect way to focus on the true meaning of Christmas with a DIY wall art project that you can cherish for years to come.
Check it here.
14. DIY Rustic Wood Slice Ornament
DIY a rustic wood slice ornament in just a few minutes with only a few supplies! You'll be surprised how quickly you can make these Christmas ornaments!
Check it here.
13. Christmas Kitchen Decor
Our Christmas Kitchen Decor. Did I really just say that? I cannot believe how the year has flown by. To be honest I'm not quite ready to decorate for Christmas yet. The trees are just now turning here in St. Louis and I'm enjoying beautiful fall colors in all their glory.
Check it here.
12. The Easiest DIY Rustic Christmas Tree
This year, I want to add a few things to my Christmas decor without spending a lot of money. And I happen to have several random craft supplies lying around from previous projects.
Check it here.
11. How to Make Felted Acorns
Look no further for an excuse to pick up those fall acorns on your next walk – use those natural beauties to make felted acorns.
Check it here.
10. DIY Rustic Wood Slice Ornament
Make a rustic wood slice ornament using natural elements and a simple wood burning technique.
Check it here.
9. Easy DIY Burlap Advent Calendar
This Christmas I decided to attempt making a DIY burlap advent calendar! Originally I was looking into buying a wooden advent calendar on Etsy, but I really didn't want a big bulky one right now.
Check it here.
8. Wood Slice Ornament Banners
I have always been a little obsessive about the Christmas tree. I have a color scheme and style that I want to focus on. I usually don't change my decorations from year to year, but every few years I do switch things out as I get bored. Before we had kids, we had a sparkly blue, purple and silver tree, full of glass baubles and all things fabulously breakable!
Check it here.
7. Woodsy Fall Log Wreath
Here's another project from last year, but last year it was a crafting FAIL!. Let me explain. My neighbor was trimming his tree and had these beautiful branches in the front yard ready for the trash pile. So what does a crazy, DIY addict do? Asks if I can have all the branches 🙂 I grabbed a bunch and put them in with my wood stash in the garage. Then when fall hit, I had a brilliant idea to turn them into a wreath!
Check it here.
6. DIY Driftwood Christmas Tree Ornament
As a family, we love collecting interesting driftwood pieces and beach glass on our walks along the shore. But I never could think of a way to display our favorites, until now! These driftwood Christmas tree ornaments will give our holiday decor a coastal feel, and make great Christmas gifts too!
Check it here.
5. DIY Snow Covered Pine Cone Ornament
Hello friends! Here's a little about me.. I'm Sarina, a party stylist and blogger over at Joy in the Commonplace. I love to inspire others with fun DIY party and holiday projects. Thank you Jordan for inviting me to share my ideas on your blog! I'm going to show you how to make a fun DIY pine cone ornament to accent your Christmas tree. I'm decorating my tree with gold and bright colors this year, and this pine cone ornament will be the perfect addition! Let's get crafting!
Check it here.
4. Ball® Mason Jar Christmas Tree: Old Tradition New Twist
This Christmas put a new twist on an old tradition with a hanging Ball® mason jar Christmas tree. Whether you live in a dorm, apartment, or any size home this mason jar Christmas decor will fit into any space. Make this natural Christmas tree with the whole family.
Check it here.
3. Rustic Reindeer Ornament
I just cannot get enough of making tree ornaments this year! I made this Rustic Snowman Ornament the other day and had more of these balls so made these super easy reindeer ornaments and gave it as gifts to colleagues.
Check it here.
2. 3 Pinecone Wreath Ideas: Classic, Icy, Rose Gold
Сhannel some Christmas cheer with 3 pinecone wreath ideas that will bring the festive spirit to your home! First up is a classic red and green wreath with natural pinecones and ruby bauble ornaments.
Check it here.
1. How To Make Pine Cone Christmas Trees
Crafting around the holidays is a family favorite around here. We like to use nature whenever possible to make all kinds of nature crafts! My kids always love hunting around outside for materials to use! This Pine Cone Christmas Tree craft is so easy to make and a lot of fun as well.
Check it here.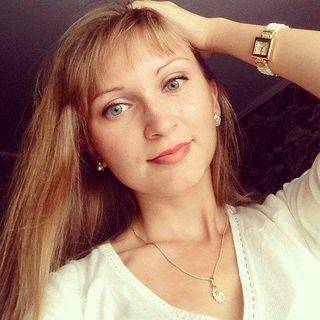 I share healthy recipes, clean eating ideas, and meal plans for weight loss, as well as give you the best tips on wellness, pregnancy, and parenting advice.