What do you drink on Christmas Eve?
It's that time of the year where an abundance of flavorful and festive food can be spotted on each family's dining table. And just like every holiday and get-togethers, a Christmas celebration won't be complete without a Christmas feast. And a Christmas feast won't be complete without a drink to end the meal! But now you may ask yourself, are there any special drinks that are specifically made for Christmas? The answer is yes. An example is an Eggnog which is a delicious and traditional Christmas drink. Or you can also just amp up your basic drinks as well to make it Christmas-themed. An example of this is a Gingerbread latte which you can do in just a few minutes! Another example is a Christmas punch which is an absolute must for the holiday season. The colorful and flavorful ingredients make everything in this drink festive! A Christmas punch is basically a blend of cranberry juice, orange juice, rosemary, mint, and more! And yes, you can easily do it on your own. Here's how:
Ingredients
Cranberry juice

Orange juice

Rosemary

Sprite

Mint

Cranberries

Orange slices

Lime slices

Ice cubes
Instructions
Mix the cranberry juice, orange juice, lime slices, orange slices, rosemary, mint leaves, and cranberries in a big jar or punch bowl.
Mix in the ice cubes and Sprite once ready to be served.
And you're done! Simple as that.
What is a traditional Christmas drink?
Your meals and snacks are not the only ones that have their own Christmas recipes and variations. In fact, among the many Christmas traditions to look forward to each year are favorite cocktails and punches. And no, not everything needs to be alcoholic. Most traditional Christmas drinks are actually non-alcoholic! Here are some of the most traditional Christmas drinks that are good for all ages:
Eggnog – did you know this traditional Christmas drink can be made without alcohol? This drink is made up of milk, sugar, and eggs! Other spices like cinnamon, vanilla, and nutmeg can be added for some needed extra flavor.

Hot chocolate – nothing will warm you up in this cold, snowy weather than a classic cup of hot chocolate! Add in a few marshmallows and pour it into your Santa Claus mug and it's the perfect and much needed holiday drink!

Christmas punch – the variety of flavorful and colorful ingredients makes this a refreshing beverage during the winter season.

Wassail – another Christmas drink that tastes perfectly fine even without alcohol!

Citrus spritzer – another refreshing drink all ages will love!
Non-alcoholic Christmas drinks
No, you do not necessarily need alcohol during your Christmas celebrations. With that said, here are the best non-alcoholic Christmas drinks all ages will love and enjoy.
15. Sparkling Cranberry Punch – Lightened Up
This Sparkling Cranberry Punch is non-alcoholic, kid-friendly, and lightened up with less sugar and dairy-free ice cream or sorbet.
Check it here.
14. Healing Tahini Hot Chocolate
On those blustery winter days, cozy up under a warm blanket with a good book and a mug of Healing Tahini Hot Chocolate. This healthy cocoa recipe is gluten-free, vegan, paleo, and top 8 allergen free. This winter beverage with healing spices like turmeric will warm the body, mind, and soul!
Check it here.
13. Easy Christmas Crockpot Coffee
This Christmas Crockpot Coffee recipe is just what Santa ordered for a morning filled with family, kids opening presents, and everyone celebrating! This is completely hands-off and you won't be able to stop at one cup…trust me!
Check it here.
12.
This slow cooker hot chocolate recipe goes perfectly with Christmas cookies or a cake! Make this delicious slow cooker hot chocolate this winter season for a Christmas part or other holiday gathering. It's very simple – you make it in a slow cooker or Crockpot! It will be a hit in the cold weather for after caroling or served at a Christmas party.
Check it here.
11. Easy Christmas Punch Recipe
This easy Christmas punch takes just minutes to make and will be a hit at any Christmas party! It's a non-alcoholic Christmas punch that's great for kids or adults!
Check it here.
10. Cranberry Cosmo Mocktail
I love making special drinks for the kids over the holidays and especially for New Year's eve. When the adults are celebrating with wine or cocktails, it's nice to have a non alcoholic drink option. And this Cranberry Cosmo Mocktail is perfect for kids or anyone looking for a holiday drink without alcohol.
Check it here.
9. Warm Vanilla Custard Drink
Warm Vanilla Custard Drink- a comforting caffeine-free drinkable custard that's perfect for an easy breakfast or tasty treat!
Check it here.
8.
This easy, creamy Green Grasshopper Mocktail is non-alcoholic version of the famous Grasshopper drink (cocktail). Made with white chocolate and mint flavors, it's a fun drink for kids and the perfect way to celebrate St. Patrick's Day!
Check it here.
7. Yummy Gingerbread Hot Chocolate Recipe
Are you wanting to make Christmas a little bit different this year? Are you wanting to bring back those magical moments, wonderful memories, holiday nostalgia and all of the other wonderful things about Christmas' past?
Check it here.
6. Ooey Gooey Cookies and Cream Hot Chocolate
Warm and comforting, this Cookies and Cream Hot Chocolate recipe can be made in under 20 minutes! You will love sipping on this sweet and chocolatey drink that's complete with crushed Oreos and lots of whipped topping!
Check it here.
5. Nourishing Honey-Sweetened Horchata
Thick, creamy, and delicious, this nourishing honey-sweetened horchata is packed full of vitamins, minerals, and prebiotics! It's a sweet, cinnamon-y favorite.
Check it here.
4. Grinch Smoothie
This grinch smoothie is a festive and fun smoothie for kids. It's also a healthy drink with no refined sugar.
Check it here.
3. Buttered Chai Hot Chocolate
Creamy and delicious, with just the right amount of spice, this Buttered Chai Hot Chocolate is sure to breathe new life into your hot chocolate relationship.
Check it here.
2. Peppermint White Hot Chocolate
This paleo, honey-sweetened Peppermint White Hot Chocolate is a favorite holiday drink in my house. It's nourishing, delicious, and super easy to whip up.
Check it here.
1. 3-Ingredient DIY Vegan Instant Hot Chocolate Mix (Sugar-Free, Gluten-Free, Paleo)
A super simple 3-Ingredient DIY Vegan Instant Hot Chocolate Mix you can whip up in a flash! Sugar-free, gluten-free, paleo, and top-8 allergy-free, this healthy hot cocoa mix recipe is perfect for holiday gifts or stocking the pantry with a quick a cozy drink to warm the soul!
Check it here.
Non-Alcoholic Christmas Drinks
Enjoy the festive spirit with these non-alcoholic Christmas drinks. Sip on delightful and flavorful beverages.
Ingredients
Sparkling Cranberry Punch – Lightened Up
Healing Tahini Hot Chocolate
Easy Christmas Crockpot Coffee
The World's Creamiest, Most Delicious Hot Chocolate
Easy Christmas Punch Recipe
Instructions
Choose any Delicious Non-Alcoholic Christmas Eve Drinks from the post that you like
Click on the link below the photo to get the full recipes and instructions.
Try the best Delicious Non-Alcoholic Christmas Eve Drinks and share your photo under my pin on Pinterest!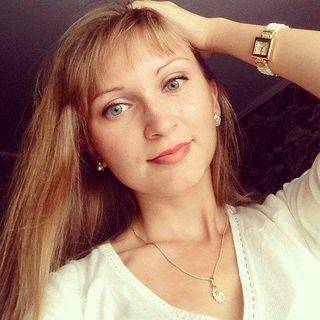 I share healthy recipes, clean eating ideas, and meal plans for weight loss, as well as give you the best tips on wellness, pregnancy, and parenting advice.