What is a Dash diet?
A DASH diet is a way of planning meals that lowers blood pressure. DASH means Dietary Approaches to Stop Hypertension. The dash diet focuses on low sodium foods and foods rich in fiber, high in magnesium, and rich in potassium.
The dash diet is essentially prepared for people who have problems with hypertension. It can also benefit people who want to improve their overall health. The aim really is to educate and motivate individuals to consume a lesser amount of sodium; that's why there is a blood pressure dash diet food list.
Apart from that, it also aims to encourage people to eat various fruits and vegetables, not just to lose weight but also to stay healthy. It is a way of helping people minimize eating fast foods, and junk foods as these can lead to many health issues. In effect, a dash diet can be a relevant intervention to promote good health to the majority.
Dash Diet Food List to Try
Whether you are trying a dash diet recipes for yourself or for someone in the family, a dash diet food list can help as a guide to starting it right. There are a variety of dash diet food charts that can help you keep your diet at bay. These charts are printable for your easy reference showing the menu plan and serving size.
You will likely cook healthy dishes and shift to a dash diet if you have the following items in your kitchen or refrigerator. Fruits are excellent desserts. Choose fresh bananas, cantaloupes, avocados, and those that are in season.
Avoid canned fruits in heavy syrup because of the sugar content. Buy fresh vegetables and spices. If you have to stock canned vegetables, choose the ones that are low in sodium.
Look for those that are organically raised fish and poultry. Choose skinless meat and buy cuts.
It is good to start taking in more protein and consuming fewer carbs.
You can check more information about what food to have from a variety of sources online specifically about the dash diet food list phase 1. It is also advised to limit your consumption of processed foods as they are high in nitrates and sodium.
Seeds, legumes, and nuts. Almonds are excellent for snacks. Use lentils, beans, and chickpeas as a healthier option. For condiments and spices, always buy the ones that have low sodium content.
Mediterranean Diet vs. Dash Diet Food List
Mediterranean diet is closely similar to the DASH diet, but the only difference is that the former focuses more on the consumption of fish and less on dairy products such as milk, butter, and cheese. Combining the two results in the Mediterranean dash diet, which encompasses a better way of healthy living.
Some of the Mediterranean dash diet food list may include eating beef and pork meat rarely. Milk products, processed dairy such as cheese, butter, yogurt should be eaten in moderation. People are encouraged to eat more fish, fruits, vegetables, nuts, herbs, seafoods, legumes, olive oil, and spices.
If you chose Mediterranean diet vs. dash diet food list, which would you choose? Well, if you love both, I have great news for you. There is a combination of Mediterranean diet and dash diet. It is commonly known as the Mind diet which aims to the improvement of our heart's left ventricular conditions and functions.
The Mind diet also seeks to improve a person's brain health. Experts advised that people should avoid eating meat altogether and at least consume fish once a week. This diet enables the brain to function better and is especially beneficial for those belonging to the older groups.
Do you lose weight on a dash diet?
The DASH diet is directed towards a manageable nutritive advantage by lowering blood pressure and promoting heart health. But it also results in sustainable weight loss because of the flexible dietary changes without starving the person. So, the answer is yes! Dash diet, in fact gains respect as US News and World Report awarded it the "Best Diet Overall".
So it pays to check out the dash diet food list for weight loss if you want to try this kind of diet.
Although some may consider keto as their ultimate go-to fitness ally, some say that keto is not sustainable because it is restrictive. Nevertheless, it is best to check keto dash diet food list and downloadable dash diet food list pdf from the internet for guide and future reference.
Conclusion
There is no perfect diet and no quick-fix, a fits-all plan can suit everyone. Every person has a unique metabolic response to even the most uncomplicated diet plans. However, the DASH diet plan is more sustainable with reducing sodium and altering the high-fat, high sodium foods typical of the American diet.
Dash diet has lowered blood pressure, as proven in many research findings across the globe.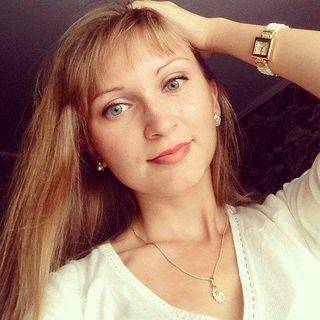 I share healthy recipes, clean eating ideas, and meal plans for weight loss, as well as give you the best tips on wellness, pregnancy, and parenting advice.