Are you throwing a party for your kid who loves dinosaurs? Then why not throw a party or get-together that is on theme! And this includes a variety of dinosaur crafts, dinosaur recipes, and dinosaur-themed activities! With that said, here are 15 creative dinosaur crafts and recipes that your kids will love and enjoy!
15. Throw a Dinosaur Birthday Party
Do you have a Junior Paleontologist on your hands? Then they'll LOVE these rawr-some Dinosaur Birthday Party Ideas! And dinos aren't just for boys – this was a girl dinosaur birthday party that can be enjoyed by everyone who loves prehistoric creatures!
Check it here.
14. Printable Dinosaur Scavenger Hunt
If you have kids that love dinosaurs, they're going to love this dinosaur scavenger hunt! It's perfect for dinosaur themed birthday parties or just a dino hunt adventure after school! Simply print, place, and play for one amazing prehistoric adventure!
Check it here.
13. Easy Dinosaur Craft Ideas for Kids
These foam dinosaurs are one of the easiest dinosaur craft ideas for kids, perfect for an afternoon playdate, preschool, or just a kid who loves dinosaurs!
Check it here.
12. Dinosaur Party Games And Prizes
Celebrate your favorite dinosaur lover with a dinosaur dig, one of the best dinosaur party games for dinosaur lovers of all ages!
Check it here.
11. Free Printable Dinosaur Preschool Mazes
These free printable dinosaur mazes for preschoolers are a fun, easy way to help your child improve their fine motor skills, problem solving, and persistence.
Check it here.
10. Free Printable Dinosaur Number Building Puzzles
These dinosaur theme number order puzzles are fun for preschoolers, pre-k, and kindergarteners. Grab free printable dino themed number sequence puzzles with numbers 1-5, 1-10, skip counting, and blank versions to help your child learn their numbers and practice math concepts.
Check it here.
9. DIY Kinetic Sand Dinosaur Dig
Create your own DIY kinetic sand dinosaur dig. This kids activity is an awesome, mostly mess-free way to dig into sensory play, all in one convenient bin.
Check it here.
8. DIY Dino Eggs
There's nothing cooler then finding a surprise dinosaur inside an egg, and for my Dino Dig Birthday Party I knew I had to have some kind of excavation station. That's when I decided to make our own DIY Dino Eggs that way each kid could excavate one easily and have fun doing it.
Check it here.
7. Dinosaur Lunch
For this Dinosaur Lunch, we serve our dino sandwiches alongside broccoli (trees!), Ranch for dipping and fresh clementines and strawberries.
Check it here.
6. Create Your Own Jurassic Era & Start The Ice Age!
Help kids to create a Jurassic Park and then make the ice age happen! BRILLIANT dinosaur activity for kids with ice and science – perfect for inquisitive little minds.
Check it here.
5. Dinosaur Preschool Sensory STEM Activities
Learning about dinosaurs is a great way to get preschoolers and toddlers interested in directed learning activities and STEM in general. True, we can't study live dinosaurs. But we can learn about fossils and archaeology while practicing counting, sorting, and fine motor skills. Dinosaur preschool themes also lend themselves quite well to sensory activities.
Check it here.
4. Dinosaur Dessert Bar Recipe
This easy dinosaur recipe is the perfect dessert for dinosaur themed parties. Made with a simple cake mix base and topped with the very best edible dino sprinkles available, they will be an instant hit for any prehistoric celebration you have planned.
Check it here.
3. Dinosaur Sundaes
These adorable dino sundaes are made with four layers of green ice cream and topped with crushed oreos, dino "eggs" and dino gummy candies. Looking for dinosaur party ideas? You have come to the right place. These layered Dinosaur Sundaes offer a simple but pretty twist to a basic ice cream dessert.
Check it here.
2. The Good Dinosaur: Dinosaur Fossils Craft With Homemade Play-Doh
Are your kids wanting to see The Good Dinosaur? It looks to be a really cute movie and lets face it, kids love dinosaurs! Well if you are looking for something to do that is fun, easy and teaches, you will want to check out this The Good Dinosaur, dinosaur fossils craft with homemade play-doh. This is also a great way to keep kids busy on a rainy or snowy day.
Check it here.
1. Homemade Dinosaur Bath Salts
After all the fun and play our little ones are doing every day this summer, the best thing for them is a nice long bath. To soothe those tired muscles, bath salts are a great addition. To take bath time one step further, I came up with these fun Dinosaur Bath Salts!
Check it here.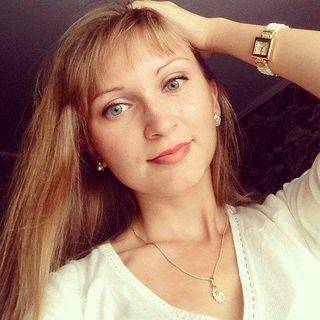 I share healthy recipes, clean eating ideas, and meal plans for weight loss, as well as give you the best tips on wellness, pregnancy, and parenting advice.