Do you have a shower routine that you stick to? In my instance, I use body scrubs in addition to the standard shampoo and soap when I shower. Aside from making your skin feel silky smooth, body scrubs help your skin absorb moisture better, exfoliate dead skin cells, and more. Aside from that, it helps your body relax as well! And no, I'm not suggesting that you run out and buy the most expensive body scrub you can find in the store.
Instead, try one of these 15 easy-to-make homemade body scrubs I have for you!
15. Orange Cranberry Sugar Scrub
This Orange Cranberry Sugar Scrub is pretty, smells fantastic, and is wonderful for your skin. But it's not just good for your own at home treatments, it makes a fantastic gift for a welcoming hostess, tired teacher, helpful neighbor, or anyone else who would enjoy a little treatment.
Check it here.
14. Ginger Citrus Scrub
Ginger Citrus Scrub makes a great gift! It's also nice to keep for yourself to make your skin feel amazing!
Check it here.
13. DIY Coffee Bath Scrub Recipe
We all know a hot cup of coffee can wake us up in the morning, but so can this DIY Coffee Bath Scrub recipe! It makes a great-smelling, rejuvenating scrub.
Check it here.
12. DIY: Ultimate Skin Scrub with Frankincense Essential Oil
If you love making DIY Beauty products with essential oils, I have a treat for you! A DIY Skin Scrub with Frankincense.
Check it here.
11. DIY Coffee Scrub
DIY Coffee Scrub makes a super easy and fun gift for your family and friends this holiday season. Using staple pantry ingredients, mix up this simple scrub in minutes.
Check it here.
10. Peppermint Sugar Scrub with Free Printable Gift Labels
Peppermint Sugar Scrub makes a great homemade gift, perfect for a friend who deserves to pamper themselves. It is also quick and easy to make, so it is an excellent last minute DIY gift for the holidays!
Check it here.
9. How to Make Fantastic Home-made Peppermint Foot Scrub
Peppermint foot scrub is both cooling and invigorating making it a real treat that will be appreciated and used.
Check it here.
8. DIY Lemon Sugar Scrub Recipe
This Lemon Sugar Scrub Recipe makes a great-smelling, rejuvenating sugar scrub that you can either use yourself or package in a pretty jar or mason jar to make a thoughtful and homemade gift.
Check it here.
7.
Today we are taking a stroll down EASY street with a SIMPLE, 3-ingredient, DIY project that totally says "foodie" and that would most certainly be appropriate for said foodie to gift to all their friends. I'm talking sugar scrub!
Check it here.
6. Sea Salt Scrub Recipe
​Do you want healthier looking skin? This sea salt scrub recipe is a wonderful blend of Himalayan sea salt and essential oils that will exfoliate dead skin, leaving your skin softer and younger looking.
Check it here.
5.
Make this easy brown sugar scrub loaded with rosehip and honey to refresh, soothe, and soften skin naturally.
Check it here.
4. Non-Toxic Lavender Sugar Scrub
Making your own hygiene products is a great way to remove toxins from your home. This non-toxic Lavender Sugar Scrub is easy to make and, by using coarse sugar, is a great option to help remove dead skin cells and callouses. I use this sugar scrub on my hands and feet.
Check it here.
3. Gingerbread Emulsified Whipped Sugar Scrub Recipe for Dry Skin
This gingerbread emulsified whipped sugar scrub recipe turns into a lotion when you rinse it off. The gingerbread scent is from natural essential oils.
Check it here.
2. Easy DIY Glitter Lip Scrub Recipe
Make your own DIY lip scrub at home! This easy lip scrub – made with just three ingredients – will help exfoliate and repair your lips and keep them soft and healthy as the colder temperatures set in.
Check it here.
1. DIY Whipped Sugar Scrub – Treat Yourself, Treat A Friend!
What's better than a nice bath or shower with luxurious bath products? One with luxurious bath products you made yourself like this DIY Whipped Sugar Scrub!
Check it here.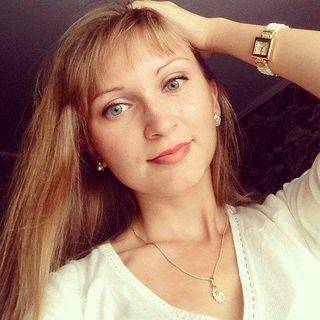 I share healthy recipes, clean eating ideas, and meal plans for weight loss, as well as give you the best tips on wellness, pregnancy, and parenting advice.