Don't restrict yourself when it comes to your Christmas decorations. However, instead of going all out and spending tons of money on your decor, look around your home or the local supermarket for low-cost items to use. Making your own Christmas ornaments shouldn't be as difficult as it appears. Make a note of the supplies I'll be mentioning and go find them when you have the time.
With that in mind, here are 15 beautiful DIY Christmas ornaments you can easily do!
15. DIY Wedding Invitation Ornament
I'm always looking to ways to preserve wedding memories, especially ones that don't take up that much room. I mean, if it was up to me, I would have every piece of wedding stationery on display in our living room, but that's a little impractical.
I put together a DIY ornament tutorial to turn your wedding flowers into a Christmas ornament. While I was working on it, I also created a second DIY ornament tutorial: this DIY Wedding Invitation Ornament tutorial.
Check it here.
14. Christmas Gnome Ornaments
These adorable Christmas gnome ornaments are a 15-minute holiday craft. Simple craft supplies and imagination are all you need to get started.
Check it here.
13. Paper Pinecone Ornaments | Christmas Paper Craft
In this quick paper craft tutorial, we show how to create DIY paper pinecone ornaments that you can use to decorate your Christmas tree or for packaging gifts. The ornaments are made by applying small paper squares or circles on polystyrene eggs. You can choose any size of egg shape and use a wide variety of papers for the scales, such as cardstock, scrapbook paper, glitter paper, or gift wrap. We also demonstrate how to make pine needles form crepe paper to decorate the ornaments.
Check it here.
12. DIY Grinch Ornament Set for a Christmas Tree or Gifts
This fun DIY Grinch ornament set can be made by young and old. Get into the spirit of the season by making this simple Christmas ornament set.
Check it here.
11. DIY Paper Christmas Ornaments | Printable Bell Ornaments
DIY paper Christmas ornaments are a quick and easy Christmas craft that will bring festive charm to your home. If you need some new holiday décor, today's DIY project is a super simple one. You only need our printable bell ornaments, scissors, ribbon, and a glue stick and a few minutes to create this pretty holiday DIY.
Check it here.
10. Vegan Gingerbread Cookie Ornaments
These vegan gingerbread cookies are not only great tasting, they can also be strung on the tree for simple holiday decor. These make for a fun pastime that the whole family can get in on.
Check it here.
9. Applesauce Cinnamon Ornaments
The holidays are my favorite time of the year to get crafty. Now that my kids are getting older, it is even more fun to get them involved in projects too! These Applesauce Cinnamon ornaments are super fun to make with the kids and make some fun gifts to give to friends, teachers and family members.
Check it here.
8. DIY Driftwood Christmas Tree Ornament
As a family, we love collecting interesting driftwood pieces and beach glass on our walks along the shore. But I never could think of a way to display our favorites, until now! These driftwood Christmas tree ornaments will give our holiday decor a coastal feel, and make great Christmas gifts too.
Check it here.
7. Reindeer Ornament Craft for Kids
Today I'm sharing a reindeer ornament craft for kids. These are perfect to hang on your tree, or even a great DIY Christmas gift for grandparents.
Check it here.
6. DIY Galaxy Ornaments: Poured Paint Christmas Ornaments
These DIY Galaxy Ornaments are so much fun! The possibilities with DIY poured paint Christmas ornaments are endless.
You can use any combination of colors you can think of for your own personal decor. With some inexpensive ornaments and acrylic paints, anyone can do this project!
Check it here.
5. DIY Rustic Christmas Ornament
A few weeks ago I got the itch to make my own ornament. Getting the itch is always easy, coming up with the actual project is not. Anyway, I'm walking around Hobby Lobby trying to come up with something cheap, easy and cute and inspiration hit while I was in the craft paint aisle.
Check it here.
4. How to Make Victorian Tinsel Christmas Ornaments
Looking for an easy, homemade decoration for the Christmas tree–or perhaps a handcrafted gift? Whip up a collection of these Victorian style tinsel ornaments.
Check it here.
3. Scandinavian Tomte Christmas Elf Ornament Tutorial
Have you ever heard of a Scandinavian tomte? It's kind of like a cross between a brownie and Santa Claus, and is a popular motif in Sweden, Norway and Denmark around the holidays. This tutorial shows you how easy it is to make these tomte Christmas ornaments and gift toppers.
Check it here.
2. How To Make Wooden Bead Star Christmas Decorations
Deck the halls with these simple diy wooden bead star decorations. They make the prettiest decorations to hang on your tree and with a bit of practice you'll be able to make one in just a few minutes.
Check it here.
1. Vintage Wooden Thread Spool Ornament for Christmas
I have combined my favourite Christmas song lyrics with something you find in an old sewing tin to make a vintage wooden thread spool ornament.
Check it here.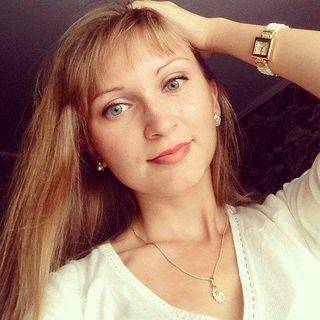 I share healthy recipes, clean eating ideas, and meal plans for weight loss, as well as give you the best tips on wellness, pregnancy, and parenting advice.