It's time to enjoy the vivid, sunny spring season now that you've made it through the harsh winter months. What better way to achieve that than by filling your house with colorful and floral decor? And where should you start? Your front door, of course! Nothing says "welcome home" like a well-decorated front entrance. Add a spring wreath to your door to welcome in all the much-needed joy that the season has to offer – blossoming blooms, vibrant colors, and a general sense of contentment.
And no, a spring wreath does not have to be expensive. I have here a list of 15 DIY spring wreath ideas you can easily create!
15. Succulent Wreath DIY
Learn how to make a Moss Covered Living Succulent Wreath with 2 different types of moss and a straw wreath. This DIY tutorial will take you through step by step instructions on how to make a succulent wreath.
Check it here.
14. DIY Daisy Wreath Tutorial
I was strolling through Michaels and suddenly decided I needed all the items to make a DIY Daisy Wreath! I'm usually not a silk artificial flower kind of gal, but there was just something about those daisies.
Check it here.
13. How to Make a Birdseed Wreath
I have always wanted to learn How to Make a Birdseed Wreath because I LOVE having lots of bird feeders and watching our backyard birds! Making homemade bird treats is easier than I thought!
Check it here.
12. DIY Succulent Spring Wreath
This spring succulent wreath is an easy and quick craft that will spruce up your front door for spring!
Check it here.
11. DIY Rustic 'Embroidery Hoop Style' Spring Wreath ($5 to Make!)
Is your house spring-ready? We've got some fantastic DIYs coming your way! First in line is a rustic spring wreath! If you love that 'embroidery hoop style' but want something a little more rustic, this is for you! Soooo easy to make – and just $5!
Check it here.
10. Easy Felt Flower Wreath Craft
Regular readers will know that our glue gun has been well used over the past few weeks, firstly with our Rainbow Wreath to thank the carers and then with our colourful yarn wreath sprinkled with ladybirds and bee's.
Check it here.
9. How To Make A DIY Tobacco Basket Spring Wreath
Make a gorgeous tobacco basket spring wreath that makes a perfect Easter or spring door hanger.
Check it here.
8. How to Make a Pretty Easter Egg Wreath
Our DIY Easter egg wreath is decorated with speckled quail eggs, lichen and flower sprigs for the perfect spring door décor. Utilizing a willow base, this spring wreath only takes a few minutes to assemble and looks beautiful, hung on a front door.
Check it here.
7. Easy DIY Hydrangea Wreath
I love making my own wreaths and this is the easiest DIY Hydrangea Wreath you can possibly make! You can create one in under 15 minutes!
Check it here.
6. DIY Farmhouse Pool Noodle Wreath
I love a good dollar store craft. Don't you? It's always so much fun to see how you can repurpose something into fancy home decor. When I started seeing people making wreaths from dollar store pool noodles, I was hooked. I wanted to make one, too!
Check it here.
5. Spring Wreath
Make your own Spring Wreath with scrapbooking paper, a wreath form, and a hot glue gun! This is the perfect DIY Decor craft for the not-so-crafty individual!
Check it here.
4. Spring & Summer Wreath
Fun & Colorful Spring & Summer Wreath made with scraps of fabric. It's perfect to leave up from March to September!!
Check it here.
3. A Succulent Wreath for Spring
It's beginning to look a lot like spring! Well… maybe not the ground with our recent snow fall here. But at least my front door is looking spring-like with the addition of this gorgeous succulent wreath. I love the fresh greenery and pops of pink on this simple wreath. Let me show you how to create your own Succulent Wreath for Spring!
Check it here.
2. Monogrammed Spring Watering Can Wreath
Make you own Monogrammed Spring Watering Can Wreath in under one hour with our simple tutorial. You only need a few supplies from the Dollar store.
Check it here.
1. Easy DIY Yarn Wreath For Spring From Scraps
I used the stash of wool and fabric scraps I keep from other projects for this DIY yarn wreath. I have a good friend that is a punch needler. Every so often she passes me her bag of yarn offcuts. She knows I'll make something fun with them.
Check it here.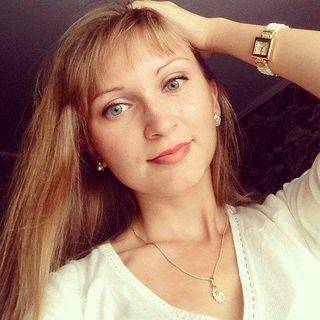 I share healthy recipes, clean eating ideas, and meal plans for weight loss, as well as give you the best tips on wellness, pregnancy, and parenting advice.