Do you have a dog or two in your house that your kids adore? Or perhaps your children simply enjoy dogs in general. If that's the case, I'm sure your kids would enjoy making a small keepsake or remembrance of your family dog for them to treasure. Yes, you and your kids can simply make them at home. With that in mind, I have compiled a list of 15 fun and easy dog-themed crafts and activities your kids can do!
15. How to Make the Cutest Yarn Pom Pom Wolves or Dogs
These cute yarn pom pom wolves were the perfect cute and fluffy addition to our party decor at the wolf themed birthday party.
Check it here.
14. Pupcakes (Dog Themed Cupcakes)!
I don't sell my cupcakes and cookies, but I do love getting to make special treats for my friends! Especially when they give me a general idea, and just let me follow my own creative path. That's exactly what I got to do to make these dog-themed cupcakes.
Check it here.
13. How to Sew a Dog Bandana
I know many of us have furry loved ones, so I decided to do a sewing project for them. There is no reason we can't sew things for our dogs or cats or whatever your pet is. In many cases, our pets are smaller which makes the projects easier. I decided to go simple at first with this how to sew a dog bandana as I thought this would be a better beginner project than a full outfit for our pet.
Check it here.
12. Teach Your Child Their Name With This FREE Dog Name Activity
When you're a mom trying to balance it all, there are some things that feel like a monumental challenge. Like getting your child ready for preschool or kindergarten.
Check it here.
11. Puppy Frame Craft and Lady and the Tramp Joins The Walt Disney Signature Collection!
If I think about the movies I watched as a child, I have to say that one of the most memorable new puppy scenes was the moment when Jim Dear presents Darling with a gift of a Cocker Spaniel in the Disney animated feature "Lady and the Tramp". My children and I recently got to see this again and expressed our own puppy love through a fun Frame Craft.
Check it here.
10. Easy Dog Cupcakes
Dog Cupcakes – Easy Banana Cupcakes for Dogs! These pupcakes are perfect for your dog's birthday or even just those times you want to bake a special treat for your furry family member!
Check it here.
9. Banana Pup Pops
Banana Pup Pops – A creamy, homemade popsicle that your dog will love! Delicious and good for them too!
Check it here.
8. Super Cute Paper Bag Dog Puppet
A dog puppet made from a paper bag is not on a easy craft idea for preschool kids, it's super fun and simple to make. If you're looking for fun paper bag craft ideas then your in for a treat. Here is a dog craft activity you and the kids can enjoy.
Check it here.
7. How to Make a Pet Bed in an Hour
We have been blessed to share our lives and home with some very sweet dogs for the last ten years. We started by adding Ernie to our family. Next came Penny. Ernie and Penny then gave us Bean, Pig, and Ellie. Yes, five miniature Dachshunds. Call us nuts (you wouldn't be the first!), but we love 'em all.
Check it here.
6. Easy Dog DIY Ideas
We have always been big fans of animals in our house. I grew up with both cats and dogs… and my kids now have a hamster and 2 cats.. and oh, how they want to have a dog!!!! One day maybe… in the meantime, we simply have to make do with easy Dog DIY Ideas.
Check it here.
5. Paw Prints Dog Care Package
Dogs love care packages as much as humans! A Paw Prints Dog Care Package with homemade Paw Prints Peanut Butter Dog Cookies will make the special canines in your life, and their humans, tail wagging happy.
Check it here.
4. Homemade Pumpkin Dog Treats
Want to make fun and healthy treats for your dog? These pumpkin dog treats are easy to make and great for your dog's digestive system. Wayfair is also a big fan of dogs and so they were kind enough to sponsor this post.
Check it here.
3. No Bake Peanut Butter Banana Truffle Dog Treats
These delicious looking No Bake Peanut Butter Banana Truffle Dog Treats are pretty enough to be in the candy shop window, but are super easy to make. While they are made from people grade ingredients, they are made especially with your furry little friends in mind.
Check it here.
2. DIY Upcycled Dog Toy
Reduce, Reuse, Recycle- this mantra is perfect for our DIY Upcycled Dog Toy. Don't run out and buy an expensive dog toy to gift to your pet when it is so easy to make your own.
Check it here.
1. DIY Dog Bed with Vintage Suitcase
If you want to give your dog a bed with a little more style than just a basic pillow they offer at the pet store -why not scour the thrift store for a pretty vintage suitcase in a color that compliments your home? You can make a stylish DIY Dog Bed with Vintage Suitcase.
Check it here.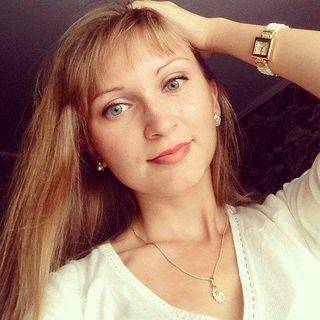 I share healthy recipes, clean eating ideas, and meal plans for weight loss, as well as give you the best tips on wellness, pregnancy, and parenting advice.