It's time to make your house festive now that you've prepared all of your Easter meals and arranged fun activities and games. A table with delightful springtime decorations should accompany your delicious Easter-themed dining table! Here are 15 fun DIY Easter décor ideas that will fit anyone's budget – ranging from garlands, wreaths, centerpieces, Easter tablescapes, colorful Easter eggs, spring baskets, and more!
15. Homemade Buffalo Check Easter Wreath
This year, fill your home with all the Easter cheer you can get! Make a Buffalo Check Wreath in only fifteen minutes to kick off this egg-cellent time of the year. With so many DIY decorations that are quick and easy like this one, it's no wonder we love decorating for Easter–there is something special about making our homes feel festive during springtime.
Check it here.
14. Do You Hate Easter Grass?
Do you hate Easter grass…with a passion? Were you still de-tangling the stuff from your vacuum for months after Easter last year? Do you want a a better alternative? Well, one day in March I stumbled onto a brilliant solution!
Check it here.
13. How to Make a Sock Bunny
In this post, you will learn how to make an adorable sock bunny. This rabbit is perfect as an Easter decoration, especially if you have kids at home, but also a plushie for your children.
Check it here.
12. How To Make Fabric Covered Easter Eggs
Are you looking for beautiful Easter eggs that will last you for years? This tutorial will show you how to make fabric-covered Easter eggs that are lightweight, stunning and you can customize them as you like. A super simple way to make Easter decoration! You can do it with kids too!
Check it here.
11. How To Make A Marimekko Easter Egg Wreath
I don't go mad with Easter decorations but I do like to have one or two subtle handmade Easter decorations in my home. I think this Marimekko Easter egg wreath fits that brief.
Check it here.
10. How To Make An Anthropologie Paper Mache Rabbit Head
Every time I visit London I get drawn to Anthropologie. I wander around the shop swooning over their beautiful crafted homeware. I was taken with their paper mache rabbit head. The paper mache heads may be gorgeous but gosh they are expensive. There were several animal heads in Anthropologie, but I was smitten with the gorgeous spring rabbit head decoration.
Check it here.
9. DIY Easter Bunny Decor Burlap Wall Hanging
Last week I shared how to make an adorable Easter Utensil Holders from Burlap for your Easter Dinner table. Today I have another DIY Easter Bunny Decor tutorial to share. This Easter Bunny Craft Burlap Wall Hanging is easy to make and such a cute decoration for any room in your home.
Check it here.
8. 10 Stress-Free Easter Decor Ideas for Non-Crafters
Your local dollar store is now buzzing with spring and Easter decor. Make sure to make the most of it. We made this gorgeous Easter tree with a few simple items from Dollar Tree.
Check it here.
7. DIY Easter Soap
These adorable Easter Soaps will look so cute in your guest bath soap dish or as a gift in an Easter Basket. You can make them any scent you like (or leave them unscented). They are as easy as pouring melted soap into molds and waiting for them to harden.
Check it here.
6. How To Make a Beautiful But Simple Easter Egg Centerpiece
Looking for Easter tablescape ideas but don't have time for anything eggstravagant (sorry, couldn't help myself)? This colorful Easter egg centerpiece will look beautiful on your table and the best part is that it costs next to nothing to make!
Check it here.
5. Easy Polka Dot Easter Eggs
Easter egg decorations are the best part of the Easter holiday, right? If you're looking for easy Easter egg decorating ideas, it doesn't get much better than these glittery, polka dot Easter eggs. They're easy enough for the kids but plenty of fun for the adults too!
Check it here.
4.
This Easy and Fun Easter Gnome Garland is a Fun Spring Gnome Craft!
Easter's all about sweetness and fun, so of course I felt the need to make an Easter gnome garland to feature the most adorable gnomes ever!
Check it here.
3. Easy Easter Garland Decoration Craft
If you're looking for a cute but easy Easter garland decoration these yarn chicks are the best! Using just a few items from the store you can do it yourself with your kids or students in the classroom. It's a cheap way to decorate your mantle for Spring time.
Check it here.
2. Easter Bunny Jar
This is how to make this easy DIY Easter bunny jar this year! Fun jelly bean filled jar made out of a jelly or mason jar with an Easter theme. Use them on a tablescape for Spring to bring life to your room or add them to your child's Easter basket as a surprise treat.
Check it here.
1. Homemade Easter Egg Topiary
I can't believe I created an Easter Egg Topiary for under $10! This easy craft is my new obsession because it's so pretty. When I see a Topiary in stores, they are usually overpriced and not very beautiful to me, but this one really stands out from the rest at such a cheap cost.
Check it here.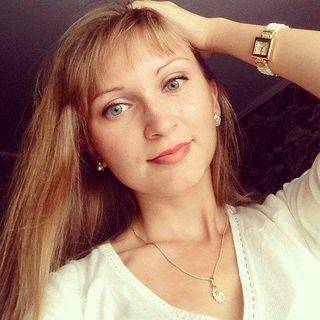 I share healthy recipes, clean eating ideas, and meal plans for weight loss, as well as give you the best tips on wellness, pregnancy, and parenting advice.