Are you looking for some great ideas for fall crafts for kids and adults? We, at MomsHealth.co, made for you this collection of the Best Easy DIY Fall Decorations to Try This Year!
15. DIY Pine Cones And Pumpkins Fall Wedding Centerpieces
I often say "Don't DIY everything for your wedding." You just can't. Time wise, it's kind of difficult. But skill wise, it's kind of impossible. If I'm being completely honest, not everyone has the vision and skill to DIY some wedding projects. So that's when a beautiful DIY crosses my eye — like these gorgeous DIY Pine Cones and Pumpkins Fall Wedding Centerpieces that Brittany made — my heart skips a beat.
Check it here
14. Fall Pumpkin Burlap Sign with FOUR Kinds of HTV (Including Buffalo Check!)
Learn how to create this simple pumpkin burlap sign that's perfect for Fall! It's a reverse canvas that utilizes FOUR different kinds of heat transfer vinyl, including the super fun buffalo check!
Check it here.
13. Shabby Chic Happy Fall Pumpkin Door Hanger: My Girly Gourd
I just can't stop making wreaths and door hangers! I have a sickness, people! This is especially the case for fall, as a quick glance at my Project Gallery will confirm.
Check it here.
12. How to Make a Fall Leaf Garland
One of the best parts of fall is the colors of the changing leaves. It's a bright spot in the shortening hours of daylight. Thankfully, we can easily preserve them with some beeswax and make a fall leaf garland. That garland can then brighten our home even in the darkness of Autumn.
Check it here.
11. Fence Post Pumpkins
You really can turn anything into a pumpkin. Today we're using a few pieces of old round wooden fence post. If you don't have that on hand you can easily swap it out for a 2×4 or 4×4.
Check it here.
10. DIY Pumpkin Jack-O-Lantern Planters
I love Halloween, mums and vintage stuff. I put them all together with this project to make a trio of Jack-O-Lantern Planters with vintage inspired pumpkin faces. This is a fun painting craft you can finish in a weekend.
Check it here.
9. Shabby Chic Autumn Wreath
If you are a fan of shabby chic décor for your home, you are going to want to make this lovely shabby chic autumn wreath! Simple to make, the soft and understated colors are perfect shabby chic wall décor or door décor.
Check it here.
8. Homemade Bountiful Harvest Basket
Fall is traditionally harvest time. Bring a little of that bountiful harvest indoors with this beautiful fall decorating idea! This easy to make DIY fall decor piece makes a great fall centerpiece, side table decor, or even a floor decoration.
Check it here.
7. Wheat Sheaf Fall Wreath
How to make a beautiful Wheat Sheaf fall wreath – in minutes! This wreath is classic and timeless!
Check it here.
6. Easiest Burlap Wreath
One thing I love is a great burlap wreath. It could be very versatile and can represent any season or holiday.
Check it here.
5. DIY Green Apple Bath Bombs
Since fall is here and it's apple picking season, we thought it would be fun to make some DIY green apple bath bombs to enjoy while soaking in a warm bath. Sharing the tutorial and everything you need below!
Check it here.
4. How to make these Easy Fall Themed Mason Jars
Make Fall Mason jar decor with these Fall themed Mason Jars. These easy Fall Mason Jar ideas make the cutest Mason jar fall decor and mason jar fall crafts.
Check it here.
3. Textured Fall Acorn Flower Pot
Hundreds and thousands and (dare I say) millions of acorns have fallen in our yard this fall!
Check it here.
2. How to Make a Cute and Easy Tile Planter
As much as I love summer, I have to admit that I've been eager to see fall flowers show up. For me, they herald the beginning of the new season (regardless of the temperatures), and the excited anticipation of that first nip in the air.
Check it here.
1. Make This Dried Orange Garland For The Holidays
Easy tutorial for making a beautiful dried orange garland. It also includes ideas for decorating with your new citrus garland.
Check it here.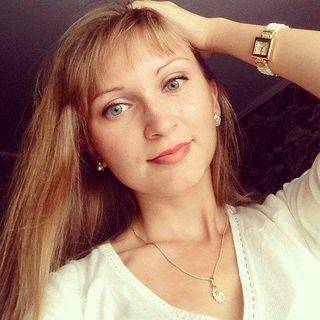 I share healthy recipes, clean eating ideas, and meal plans for weight loss, as well as give you the best tips on wellness, pregnancy, and parenting advice.