Are you someone like me who loves to go out whenever the autumn season arrives? I mean, who wouldn't want to just hang out in your backyard while staring at the beautiful autumn leaves falling to the ground? However, the nightmare starts when you need to clean it all up. But instead of immediately throwing those pretty maple leaves away, why not make something new out of it? With that in mind, here are 15 fun and easy fall leaf crafts you can do!
15. Leaf Painting
With Fall just around the corner we wanted to show some creative ways to paint with leaves! There are so many different ways you can create art with leaves. Leaf painting is an easy activity that kids of all ages will enjoy
Check it here.
14. DIY Leaf Candle Holder
Looking for a perfect DIY candle holder? Make this DIY all by yourself and have with it. This candle holder is also a great décor piece.
Check it here.
13. Fall Leaf Bat Crafts
Last year we made a cute chalk art bat craft for preschoolers, and I thought I could check bat crafts off my list here. But sometimes inspiration strikes! These are completely different though… They're also probably a little faster to make. So if you're looking for a quick bat craft, this one could be it for you.
Check it here.
12. Leaves in Fall by Mari Schuh
Mari Schuh recently wrote a non-fiction book called Leaves in Fall for early readers in which she describes what happens to leaves during autumn. Full-color photos and kid-friendly vocabulary are used throughout her book. Read on to learn more about Leaves in Fall and how to integrate it into your lessons at school.
Check it here.
11. How to Easily Add Fall in Your Home
During one of my recent walks around the neighborhood I picked up these pretty leaves you see below. I just couldn't see not bringing them home to hold onto their warm colors. And hold onto them I did with this how to easily add fall in your home project!
Check it here.
10. Easy Fall Wreath – Int'l Bloggers Club Challenge
Happy Fall Y'all! It is about time that things have cooled down a bit. It is the end of the month and that means it's time for our Int'l Bloggers Club Challenge. For September's challenge I am going to show you an easy fall wreath.
Check it here.
9. Leaf Suncatcher Craft – Easy Autumn Crafts for Kids
If you are looking for easy Autumn crafts for kids then this leaf suncatcher craft is perfect! Not only is this paper plate autumn craft easy enough for toddlers and preschoolers, it looks beautiful hanging up in the window. Follow our easy step by step instructions to make your own unique leaf art. No two leaf suncatchers will look the same, but they will all look stunning!
Check it here.
8.
Fall seems to have come very quickly to our little town in southeast Wisconsin. One day it was summer and then all of a sudden it was fall! The leaves are changing, kids are back in school and the local sweet corn wagon has been replaced by the annual pumpkin wagon. So get the kids together and head outside to collect some of those falling leave to make these fun finger puppets!
Check it here.
7. Fall Leaf Red Squirrel
This Fall leaf Red Squirrel craft is the perfect way to get creative with nature's most Beautiful craft supply. Fall leaves are available almost everywhere if you are living in the northern hemisphere. There are many ways to use Fall leaves for Crafts and home decors.
Check it here.
6. Leaf Art Projects for Kids using Fingerprints
We are excited to join the Virtual Book Club this year! This month, we are joining in on the leaves theme with the book being Leaf Man by Lois Ehlert. Be sure to check out the great list of leaf art projects and kids activities to go along with this Fall-themed book at the end of post.
Check it here.
5. Handprint Leaf for September – Handprint Calendar
For our handprint calendar for the month of September, I helped my son make a handprint leaf and paired it with a cute poem.
Check it here.
4. Nature Art Turtle
Today we are going to show you how to make a fun nature art tutle. All that is needed is a cardboard box, craft glue and some nature supplies. We have a turtle shape printable so if you are not confident with drawing your own turtle shape you can print and trace around ours.
Check it here.
3. Fun Sensory Play with Changing Leaves Activities for Kids
Did you try sensory play with your children yet? Then it is time to give it a try with these awesome changing leaves activities for kids.
Check it here.
2. Easy Fall Leaf Craft For Kids
It's wonderful to see the changing colors of Nature in fall from green to yellow to red. Different changes occur in our surroundings in each season like clockwork.
Check it here.
1. Autumn Estimating Jars
I LOVE Autumn and my 5 year old loves going exploring and numbers, so today we combined all three to make a fun estimating activity, using estimating jars.
Check it here.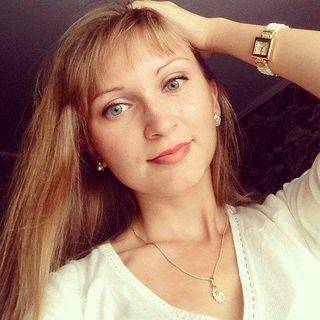 I share healthy recipes, clean eating ideas, and meal plans for weight loss, as well as give you the best tips on wellness, pregnancy, and parenting advice.