Do you ever glance around your garden and feel as though something is missing? There is a wide range of flowers and greenery, yet you think that it is not enough. If this is the case, your garden may be in need of some decoration. Sure, the flowers will provide life to your yard, but adding some handcrafted colored pots and other personal touches can make the space much more lively. With that in mind, here are 15 easy DIY garden and outdoor decor ideas you can quickly do!
15. 10-Minute Easy DIY Indoor Herb Planter
Need some new indoor herb garden ideas? Try a different approach with this indoor herb planter that can easily be transported outdoors depending on the weather… A simple DIY indoor herb garden project that takes under 10 minutes!
Check it here.
14. How To Plant Flowers In A Pot In 3 Easy Steps
Learn how to plant flowers in a pot in just three simple steps for a perfectly proportioned garden vase that will be a beautiful focal point for your front porch, deck, or patio. Makes planting flowers for beginners EASY!
Check it here.
13. Planning Your Food Garden
This is the perfect time of year to finalize plans for the gardens. Planning a vegetable garden is an important part of being able to ensure having enough food in the cold room for the winter.
Check it here.
12. How to Make a Barbed Wire Star – Farmhouse Decor
Art made from used barbed wire is becoming a Farmhouse decor favourite and I love the way it looks. Especially using old, rusty barbed wire! And since we have some old rolls laying around, we figured out how to make a barbed wire Star to hang on the exterior wall down at the barn.
Check it here.
11. Potting Soil Mixtures for Container Gardening
This year I am once again container gardening. I have listed all the best soil mixtures for potted plants, best potting soil mixtures for herbs, and best soil mixtures for my vegetables. I am also sharing the planting techniques I used to plant my vegetables, herbs, and flowers in containers!
Check it here.
10. DIY Garden Markers
This month, Lowe's challenged us to create our own plant or garden markers. While I'm in the mood for Spring, the Kansas winter is lingering on & snow is still on the ground. I decided this would be a fun opportunity to create a gift for a great friend that her & her family can enjoy.
Check it here.
9. How To Make Garden Art With Colourful Succulents
Colourful succulents, with their beautiful, complex shapes look like mini works of art. Here we show you how to plant a succulent pot to make your own piece of garden art, inspired by the still life paintings of the Old Masters.
Check it here.
8. DIY Indoor Herb Garden
Everything you need to know to create a DIY indoor herb garden! We used food cans and our charming labels to ensure we'll have fresh herbs to cook with all year long. We're sharing all the details to make the best indoor herb garden kit along with free printable labels!
Check it here.
7. Easy DIY Garden Markers Made from Clothespins
Easy to make DIY garden markers that are made from clothespins and sticks collected from the yard.
Check it here.
6. DIY Rolling Planter Box
This DIY Rolling Planter Box is a simple & easy home project. With a handful of supplies & a couple hours, you can make this DIY Raised Planter Box for your garden.
Check it here.
5. DIY Modern Planter Boxes
If you have ever wondered how to make a planter box or wanted to just spruce up your front porch or garden, then you don't want to miss this tutorial for these DIY Modern Planter Boxes.
Check it here.
4. How To Make Stamped Garden Stepping Stones
Do you need some garden stepping stones, but you want something cute with lots of character?! Make your own! I love the unique pattern that we stamped into these garden stepping stones. They were so fun and easy to make!
Check it here.
3. Garden For Beginners; Simple, Easy and Fool Proof
Join me as I give you my simple, easy and fool proof guide to creating a beginners garden.
Check it here.
2. It's The Perfect Time To Bring Back Victory Gardens
The recent situation has opened the eyes of many people in how quickly the store shelves can become bare. That is why now is the perfect time to bring back victory gardens.
Check it here.
1. Keep The Kids Busy and Outside By Starting A Vegetable Container Garden This Spring
If you are looking for a fun way to get the kids excited for the outdoors this year and save some money on your grocery bill while also teaching the kids some valuable lessons about being more self sufficient, then you should definitely consider starting a vegetable container garden with the kids.
Check it here.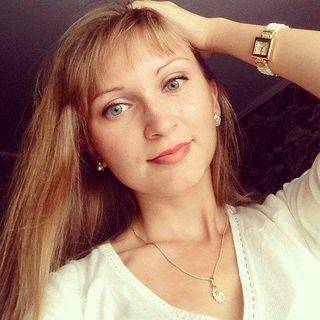 I share healthy recipes, clean eating ideas, and meal plans for weight loss, as well as give you the best tips on wellness, pregnancy, and parenting advice.