Yes, you can pack some protein or granola bar, plain pieces of fruits, baked potatoes, and more easy to eat great road trip snacks. So what if I tell you that you can actually prepare a variety of healthy and easy delicious road trip lunches and snacks? Here are the 34 healthy road trip snack recipes that you won't get tired of!
How do you eat healthy on a long road trip?
A road trip entails visiting friends, family, or going to a new place that requires you to be on the road for several hours (sometimes a whole day). You can't be eating chips throughout the day, can you? So instead of stopping at a restaurant or gas station to buy food (which adds more to your travel time), here are some tips on how you can have a healthy road trip:
Plan ahead. This means packing nutritious food and beverage choices ahead of time. Make sure you include protein and fiber-rich snacks because they can make you feel full. Some examples are nuts, whole-grain crackers, dried fruits, and more. You can also bring in deli meat, beef jerky, grilled chicken or turkey sandwiches and vegetables.
Bring a cooler. You will definitely have more food choices if you consider bringing a cooler. You can fill your cooler with fresh fruits such as berries and some cut-up veggies as snap peas. You can also bring low-fat yogurts, hummus, milk boxes, and wrapped cheese snacks.
Don't forget your beverages. More specifically, water. To avoid being tempted to buy soda at the nearest gas stops, make sure you stock up on bottled waters during your trip.
What is the best food to take on a road trip?
The best set of foods to bring on a road trip are those that are rich in protein and fiber. This can include both snacks and meals. Fresh fruit is not only highly nutritious but also brings a great benefit when taking a long road trip: keeping your bowel movements regular. Since fruits are high-fiber foods, they will help prevent constipation caused by inactivity. Some fruits to bring on your road trip are strawberries, apples, and bananas.
And instead of being tempted to buy unhealthy chips to munch on, why not pack some dried fruit or veggie chips? You can also make your own trail mix which provides protein, fiber, and healthy fats. Just mix in some raw or roasted nuts and seeds, dried fruits, dried coconut, and dark chocolate chips!
For more high-protein and fiber snacks, you can bring:
Hard-boiled eggs

Veggies such as mini carrots, celery sticks, cucumber slices

Greek yogurt

Cottage cheese

Protein bar

Granola bar

String cheese

Nuts and seeds

Jerky (can be beef, turkey, chicken, or fish)

Hummus

Whole-grain bread

Whole-grain crackers

Baked potato

Popcorn
You've gotta try this trail mix that's a hit with both kids and adults! It's not just your typical mix of nuts and dried fruit – this one's got pretzels, Cheerios, mini-marshmallows, and M&M's too. Seriously, it's a flavor, color, and texture party in a bag, scoring a 12/10 for sure!
To avoid any snack-time disputes, I'd recommend packing it in smaller bags so everyone gets their own share. Enjoy!
You've gotta try this snack called puppy chow – it's also known as muddy buddies, doggy bag, or reindeer chow. It's made with rice cereal squares (like Chex), coated in chocolate. peanut butter and jelly, and then dusted with powdered sugar. Yum!
As tempting as it might be to share with your furry friend when they beg for it, you've gotta resist.
You know I'm a sucker for pinwheel sandwiches – they're so pretty and perfect as finger foods! So, I had this idea: what if we skip the tortilla or regular wrap and use protein-packed eggs instead? I made these wraps with the ultimate breakfast combo of ham, eggs, and cheese, turning them into portable bites perfect for breakfast or lunch.
I sprinkled Swiss cheese on the egg wrappers, then rolled them up with thinly sliced ham and watercress. But hey, feel free to swap in your fave tender greens like spinach or arugula!
The best part? They're awesome at room temp, so they're perfect for lunch, a high-protein snack in the afternoon, or even before or after a workout. Give 'em a try!
You know how sometimes those car rides start super early in the morning, and we haven't even had breakfast yet? Well, I found these awesome bars packed with oats, nuts, seeds, and dried fruit that are perfect for an on-the-go meal. You can eat them before or after hopping in the car, and they'll keep you fueled for the journey ahead!
Oh, and for storage: they'll last in an airtight container at room temp for about 4 days.
I found a sweet road trip snack that doesn't have any refined sugar! They're chocolate date energy balls, and they're perfect for satisfying your sweet tooth while giving you energy for the drive.
Just one of these healthy treats does the trick for me, and there's no added refined sugar! Fun fact: I came up with this recipe after my daughter made something similar for me when I was testing for my taekwondo black belt. How cool is that?
Got a busy day and no time for lunch? Don't stress! Check out these super tasty club roll-ups that are perfect for eating on the go. They'll keep everyone full and happy until the next break.
Each roll-up has 554 calories, 29g fat, 39g carbs, 7g fiber, and a massive 27g protein. So they're seriously satisfying. And the best part? If you don't have a cooler to keep them in, no worries! These snacks are super easy to pack and take with you.
I found this awesome sandwich idea that's perfect for a day trip with the kids. It's got almond butter, sliced apples, sharp cheddar, and deli ham – your family's gonna love it!
Just a quick tip: slice them in half and wrap each part separately in plastic wrap. That way, none of the tasty ingredients will slip out. Trust me, this sandwich is gonna be a hit with everyone!
You've gotta try these grown-up egg salad sandwiches for your next family picnic – they're seriously amazing! Just mix in crispy bacon, creamy yogurt, and some hot sriracha for a twist on the classic that you'll want to keep making.
Oh, and a little tip: keep the mixture in an airtight container and just spoon it onto the bread slices when you're ready to eat. Trust me, everyone's gonna love these!
26. Strawberry Salad with Chicken
This strawberry salad with chicken, spinach, feta and basil is the ultimate easy summer salad! Made in less than 20 minutes, it's a quick and easy meal that's perfect as a lunch or dinner.
Check it here.
25. Keto Chicken Salad Lettuce Wraps
Whether you fork it, scoop it or lay it on lettuce… you won't be disappointed in this super yummy Keto Chicken Salad Lettuce Wraps! Topped with bacon and avocado makes it super yummy!
Check it here.
24. Chickpea Salad with Cucumbers and Tomatoes (High Protein, Vegan)
This chickpea salad combines spices and acidity like no other salad does. It's high in protein and fats, thus, will keep you full for the whole day.
Check it here.
23. Mexican Red Bean Quinoa Casserole Meal Prep
Missing Mexican flavors? These red bean quinoa casserole meal prep bowls are full of flavors, easy to make, and just delicious. It's vegetarian, high protein, and gluten-free as well!
Check it here.
22. Easy Cobb Salad Recipe
Cobb salad also called chicken cobb salad is a rich, healthy and filling salad. So filling it can serve as a main meal. This filling salad recipe has some lettuce, crunchy bacon, tomatoes, chicken chunks, avocado slices, hard boiled eggs and some chives or onions with a creamy salad or Vaigrenette dressing.
Check it here.
21. Chicken Caesar Wraps
For me, the key to a successful road trip is all in the planning – what route to take, what food to bring and potential interesting stops along the way.
Check it here.
20. Vegan Pesto Pasta Salad with Roasted Veggies (Oil-Free!)
Fun fusilli pasta, creamy vegan pesto, earthy chickpeas, and bright roasted vegetables, combine for a quick, easy, and colorful vegan pesto pasta salad. This recipe is oil-free but full of flavor. Serve cold as a perfect side dish for a summer cookout or warm as your main course.
Check it here.
19. Shredded Rainbow Salad with Edamame
Sometimes my body yearns for something fresh and healthy, especially after making my famous brie tartiflette yesterday yet again. This shredded rainbow salad is an excellent vitamin boost for these cold rainy days. You can serve it as a vegan meal on its own or as a side dish with protein.
Check it here.
18. Thai Peanut Zucchini Noodles [Zoodles Recipe]
Thai Peanut Zucchini Noodles are zoodles sauteed with fresh, everyday vegetables and tossed in a delectable Thai peanut sauce. Zucchini pasta is an easy dinner recipe that can be served warm or chilled as a pasta salad for lunch.
Check it here.
17. 5 Ingredient Healthy Kale and Quinoa Bowl
A 5 ingredient healthy kale and quinoa bowl that uses only five ingredients and takes less than 25 minutes to make.
Check it here.
16. BBQ Chicken Chopped Salad
A bagged salad, leftover rotisserie chicken and a few other simple ingredients make for an easy salad. This recipe packs perfectly in lunchboxes or layered in a mason jar for mom or dad.
Check it here.
15. Instant Pot Spanish Quinoa
How to make a Spanish quinoa in the instant pot. Similar flavours to a classic paella with chorizo, peas, red peppers, saffron, turmeric and paprika. An easy to make one pot Mediterranean lunch in the instant pot.
Check it here.
14. Instant Pot Caesar Chicken Wraps
I've been trying to use my Instant Pot more and these Instant Pot Caesar Chicken Wraps have become a lunchtime go to for me!
Check it here.
13. Pulao Recipe | Vegetable Pulao In A Pot
Pulao or pilaf, is comfort food at its best and I make it when I want to cook something quick, easy and satisfying. This one-pot dish made with rice and vegetables has added spices and herbs, giving it a mild aromatic flavor.
Check it here.
12. Methi Thepla Recipe
Methi Thepla recipe or methi na thepla – a Gujarati flatbread made from fenugreek leaves, whole wheat flour along with some spices. This is healthy snack or meal recipe that is served with plain yogurt.
Check it here.
11. Protein Snack Pack – Lunch Meal Prep
These Protein Snack Packs are filled with hard-boiled eggs, almonds, hummus, and crunchy fresh veggies. An easy and delicious Lunch Meal Prep Solution perfect for any protein lover, these fantastic little protein snack packs are perfect for school lunches, post-workout snacks, or picnics in the park. See more Healthy Lunch Recipes Perfect For A Road Trip.
Check it here.
10. Simple Roasted Pumpkin Seeds
Save the seeds from your pumpkins and try making your own Roasted Pumpkin Seeds. A tasty snack or crunchy garnish on all your favorite soups and salads, learn all there is to know about roasting pumpkin seeds including how to season them!
Check it here.
9. Nut Free Trail Mix | No Added Sugar!
Are you looking for ideas for nut free trail mix? It's easy to make trail mix without nuts using seeds and dried fruits! My nut free gorp recipe has cocoa-spiced pumpkin seeds, sunflower seeds, dried apricots, freeze-dried berries, and raisins! Try this nut free trail mix for school, if you have a nut allergy, or simply enjoy it because you want a tasty snack.
Check it here.
8. Banana Pecan Protein Muffins
Super moist and easy to make, these gluten free Banana Pecan Protein Muffins are the perfect grab and go breakfast option.
Check it here.
7. Paleo Banana Bread
Super moist Paleo Banana Bread topped with almond butter. This gluten free banana bread is perfect for breakfast on the go or part of a brunch spread!
Check it here.
6. Snacking Granola Clusters – Road Trip Snack for Kids and Adults
With a special baking method and a few helpful tips you can make your own granola at home that binds together into snackable little clusters. These Snacking Granola Clusters are a great snack choice for both kids and adults alike. For a real treat, try serving it over yogurt with fresh berries and honey.
Check it here.
5. Oatmeal and Cranberry Bars
Here's an easy and delicious breakfast bar recipe. It uses cranberry sauce that you can easily make or use leftover cranberries. If you do not have a tried and tested recipe for cranberry sauce, a recipe is given below.
Check it here.
4. Healthy Road Trip Snacks
This post will give you some ideas for some healthy road trip snacks. These travel meal ideas or snack ideas are all simple recipes and foods which most people should be able to easily put together.
Check it here.
3. Vanilla Coconut Bliss Balls with Dates and Cashews
This vanilla coconut bliss ball is a perfect healthy sweet treat to have on hand ! Naturally sweetened with dates, they are perfect as favorite road trip easy to prepare snack or dessert.
Check it here.
2. Quinoa Hazelnut Chocolate Bliss Balls (Vegan !)
These quinoa hazelnut chocolate bliss balls are sweet and fudgy, the perfect vegan treat to have on hand. All you need are 30 mins & 5 ingredients!
Check it here.
1. Chocolate Peanut Butter Energy Balls Recipe
This Chocolate Peanut Butter Energy Balls recipe is perfect for an after school snack or to have for a post workout recovery treat. Healthy and tasty!
Check it here.
34 Healthy Road Trip Snacks and Meals - Best Travel Food Ideas for Dinner
Yes, you can pack some protein or granola bar, plain pieces of fruits, baked potatoes, and more. But if you will be on the road for a very long period of time, you may eventually get tired of them. So what if I tell you that you can actually prepare a variety of healthy and easy delicious road trip food? Here are the 34 healthy road trip snack recipes that you won't get tired of! 
Ingredients
Strawberry Salad with Chicken
Keto Chicken Salad Lettuce Wraps
Chickpea Salad with Cucumbers and Tomatoes
Mexican Red Bean Quinoa Casserole Meal Prep
Easy Cobb Salad Recipe
Instructions
Choose any Healthy Road Trip Meals for Dinner from the post that you like
Click on the link below the photo to get the full recipes and instructions.
Try the best Healthy Road Trip Meals for Dinner and share your photo under my pin on Pinterest!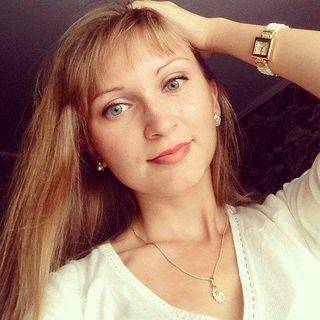 I share healthy recipes, clean eating ideas, and meal plans for weight loss, as well as give you the best tips on wellness, pregnancy, and parenting advice.