Some of the most cost-effective home cleaners can be created using items you already have on hand, or rather, in your pantry. Yes, I'm referring to baking soda, vinegar, lemon, and other ingredients. You can easily make a broad selection of DIY cleansers with common home materials like vinegar, baking soda, peroxide, and stress-relieving essential oils, ranging from all-purpose cleaning sprays for granite counters to hardwood floor polishes. Making your own cleaners is a terrific way to save money and time by eliminating the need to travel to the shop and scour the shelves.
With that in mind, I've compiled a list of 15 DIY effective homemade cleaners you can easily do!
15. DIY Homemade Laundry Detergent Recipe
As with most of my projects, I don't keep them to myself and I am going to share with you this DIY homemade laundry detergent recipe tutorial!
Check it here.
14. Best Homemade and DIY Natural Toilet Cleaners
This is a gross job but it is extremely important to keep your house clean and smelling fresh. Most people believe that the job requires cleaners that you buy at the grocery store, but those contain harsh chemicals and can cause skin and lung irritation. If you're looking for an alternative solution, these homemade natural toilet cleaners are great options. Save some money and avoid potential caustic chemicals in your home.
Check it here.
13. How To Make DIY Hand Sanitizer with Kids (and the science of sanitizer!)
I'm going to start with the steps of how to make this hand sanitizer with your kids, and then we will get into the science of it. It is important to teach your kids how hand sanitizer works and when best to use it.
Check it here.
12. The Best Essential Oils for Cleaning and Disinfecting
Clean and disinfect surfaces with this DIY disinfectant spray that makes use of some of the best essential oils for cleaning and disinfecting.
Check it here.
11. Inexpensive DIY Homemade Bathroom Cleaner
This DIY homemade bathroom cleaner is made from just two ingredients and yet super effective! It will save you money and help you avoid using chemical laden alternatives.
Check it here.
10. DIY Liquid Laundry Detergent Recipe (No Soap)
Save money while you avoid the synthetic fragrances and other additives in commercial laundry detergents by learning how to make a DIY laundry detergent at home.
Check it here.
9. No Streak Homemade Glass Cleaner without Vinegar
What's the first thing I do when Spring cleaning? Clean the windows! Usually cleaning mirrors and windows is such a chore because of the annoying streaks left behind from glass cleaner. That's why I have to share with you this Windex substitute I made! It's an amazing no streak homemade glass cleaner without vinegar.
Check it here.
8. DIY Vinegar Gel Cleaner
Do you love cleaning with vinegar, but need a product that will more easily stay on surfaces such as shower walls? Then you will love this DIY Vinegar Gel Cleaner that's similar to Mrs. Meyer's Vinegar Gel.
Check it here.
7. 6 DIY Spring Cleaning Products without Chemicals
Aww, the dreaded spring cleaning time of year is upon us. Don't worry; I'm here to make it all the better with these top 6 DIY Spring Cleaning Products without Chemicals. You'll love the way your home will smell – fresh and clean!
Check it here.
6. All Natural Cleaning Products, the Ultimate Guide to Making Your Own
Want to ditch the chemicals found in commercial cleaners and save some cash? Check out how easy it is to make natural cleaning products using eco-friendly items you most likely have at home. Save some green while going green!
Check it here.
5. Best Antibacterial DIY Cleaning Wipes
Here is how you make the best antibacterial DIY cleaning wipes for your house that smell amazing! Make them reusable or not to clean up all the spills and eliminate germs in your home.
Check it here.
4. DIY Homemade Dishwasher Detergent Tabs
So you're looking for a homemade dishwasher detergent that actually works? I've got you!
Check it here.
3. Homemade All Purpose Cleaner
Homemade All Purpose Cleaner – Effectively disinfect and kill viruses and bacteria with this two-ingredient hard surface cleaner you can make right at home.
Check it here.
2. Homemade Disinfecting Wipes
Homemade Disinfecting Wipes – If you love Clorox Disinfecting Wipes, you're going to love this DIY version! Affordable enough to keep a container in every room of your house!
Check it here.
1. Heavy Duty Homemade Window Cleaner
Heavy Duty Homemade Window Cleaner – a 3-ingredient DIY window cleaning solution perfect for dirty outdoor windows and glass surfaces!
Check it here.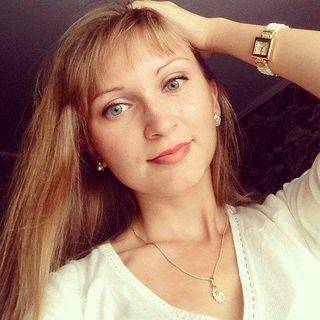 I share healthy recipes, clean eating ideas, and meal plans for weight loss, as well as give you the best tips on wellness, pregnancy, and parenting advice.