I know once in our lives, most of us have dreamt of becoming a mermaid. So why not relive our childhood fantasy or make your children's dream come to life with these 15 creative DIY mermaid snacks and crafts they will love?
15. How to Make a Felt Mermaid Doll
Looking for something crafty this weekend? Try making this super cute mermaid doll. Really easy to make and perfect craft medication! The kids will love adding their own twist to the doll's feature to provide their own signature look!
Check it here.
14. DIY Mermaid Tail Blanket
Sew a cute and cozy little mermaid tail for the little one who loves the sea! This mermaid tail pattern is free and easy to make!
Check it here.
13. Plushie – Mermaid
This free sewing pattern shows you how to sew a plushie or soft toy shaped like a mermaid doll.
Check it here.
12.
Colorful Mermaid Party Donuts that can be ready in minutes. These semi-homemade blue & purple dipped donuts are so easy even kids can help make them!
Check it here.
11. Mermaid Munch Snack Mix and Tubs
These fun mermaid ombre blue semi-handmade snack tubs are filled with under the sea snack mix for a mermaid themed party.
Check it here.
10. Easy Mermaid Cupcakes with Chocolate Mermaid Cupcake Toppers
Make these mermaid tail cupcake toppers easily and quickly with a chocolate mermaid tail mold. These mermaid cupcakes will be the hit of your party!
Check it here.
9. DIY Polymer Clay Mermaid Box – Magical Mermaid Box Tutorial
This polymer clay mermaid box is easy and fun to make! Learn how to make a mermaid scale box using polymer clay and basic clay techniques.
Check it here.
8. Easy Hot Glue Mermaid Tail Necklace Tutorial
Learn how to make an amazingly easy hot glue mermaid tail necklace with this tutorial!
Check it here.
7.
Glitter iron-on is divine and won't get glitter anywhere! Mermaids are all the rage, and this makes a fun gift.
Check it here.
6. Little Mermaid, by Quentin Trollip
If you shut your eyes and are a lucky one, you may see at times a shapeless pool of lovely pale colours suspended in the darkness; then if you squeeze your eyes tighter, the pool begins to take shape, and the colours become so vivid that with another squeeze they must go on fire.
Check it here.
5.
Borax-free sparkly mermaid slime is an easy kids activity perfect for your mermaid party!
Check it here.
4. DIY Mermaid Sugar Scrub Recipe
Create your own silky skin magic with this DIY Mermaid sugar scrub. This easy recipe gently exfoliates and moisturizes for soft summer skin.
Check it here.
3. How to Make Mermaid Bath Bombs
These Mermaid Bath Bombs include all your favorite ocean colors like sea green and turquoise and ocean scents like salt and sun. It will turn your bath into trip to the ocean and it will fill you with thoughts of summer!
Check it here.
2. DIY Seashell Hair Clips for Total Mermaid Vibes
This DIY is beach perfect because you can use seashells that you find right on the beach.
Check it here.
1. Mermaid Chocolate Bombs and Mermaid Party Treats
These mermaid chocolate bombs are perfect for hot chocolate parties, mermaid birthday parties, and fun mermaid treats.
Check it here.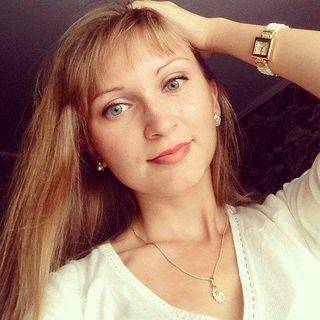 I share healthy recipes, clean eating ideas, and meal plans for weight loss, as well as give you the best tips on wellness, pregnancy, and parenting advice.