Have you recently visited the beach? If so, you'd understand the need to bring home a few seashells as mementos. And if you already have an overabundance of shells at home, why not create something unique and useful with them? With that in mind, here are 15 fun and easy DIY seashell projects to get you ready for the summer!
15. How to Paint Seashells with Nail Polish
Do you love picking up seashells while strolling along a beach? I know I do. But then I get back home with bags of shells and wonder what I'm going to do with them. While I display some naturally, I thought I'd have some fun adding bold colors to some seashells for dramatic (but cheap) home decor.
Check it here.
14. A Fabulous and Unique Handmade Candles Gift Idea
At Christmas, I made a cute oyster shell ornament for my tree. However, some of the oyster shells I had were a bit too big to hang onto the tree. I kept them to one side and used them to make some handmade candles.
Check it here.
13. Quick Tutorial to Make a Glamorous Oyster Shell Ornament
Oysters are a bit like "Marmite" either you "love them or hate them"! Personally, I love them and have repurposed some into a glamorous oyster shell ornament.
Check it here.
12. Easy Seashell Craft for Kids
Summer days at the beach are fun all by themselves. But add some seashell collecting and you're in for some fun times at home when you return. Bring the beach to life with our fun summer crafts for kids and these adorable shell critters!
Check it here.
11. Seashell Wind Chimes DIY
Wind chime crafts for kids are a great way to make some home-made wind chimes to decorate the porch. We have some great easy to follow instructions to make a wind chime out of sea shells.
Check it here.
10. How To Make A Beautiful Seashell Crown
This is a step-by-step tutorial for a DIY crown made with a glue gun and wire. You can custom make a crown for yourself or the kids! This seashell crown craft is a great idea for kids who want to look like royalty, a birthday party pre-wedding parties, or even for Halloween and costume parties.
Check it here.
9. How to Make Moana Disney Ears
If you are looking for Moana party ideas, this would be a perfect DIY Moana craft. It's easy, gorgeous and quick to assemble with just 8 simple steps! Plus, you'll find the Moana craft materials effortlessly whether in a drawer or online.
Check it here.
8. Mermaid Party Idea – Acrylic Pouring on Seashells
A mermaid party equals the ocean, and nothing conjures images of the ocean for me quite like seashells. I love walking the beach and admiring the variety, the beauty, and the life that they've held.
Check it here.
7.
Want a cute summer craft that'll keep the kids entertained? Grab some seashells, paint and glue and make this adorable seashell turtle. It'll be fun for the kids and even better, will keep you from having to hear "I'm bored", at least for a little while!
Check it here.
6. Little Mermaid Crafts for Your Next Beach Themed Party
Little Mermaid crafts can be anything ocean or beach related. What images come to mind when you think of mermaids? I think of seashells, the beach, the ocean, fish, sharks, jellyfish, sand and all sorts of other things. When I was sent a copy of The Little Mermaid Diamond Edition for a feature, the first thing that popped into my head was Little Mermaid crafts would be fun to do.
Check it here.
5.
Getting ready to send the kids back to school? Squeeze a little more family time out of summer with this fun paper plate ocean craft, complete with seashell fish.
Check it here.
4.
Love coastal decor? Take those seashells you found at the beach to make these beautiful DIY coastal bottles!
Check it here.
3.
Trying to figure out what to do with all those pretty seashells you found at the beach? Why not make this cute, and useful, coastal tray?
Check it here.
2. Seashell Votive Holder
This free craft project shows you how to make a fun seashell votive candle holder, perfect for parties, DIY wedding favors and small festive gifts.
Check it here.
1. Beautifully Coastal DIY Seashell Wreath
If you ask us, there is no such thing as too much beach decor! This beautiful coastal seashell wreath is the perfect Summer-time accessory for the home.
Check it here.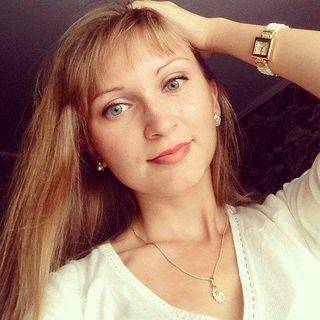 I share healthy recipes, clean eating ideas, and meal plans for weight loss, as well as give you the best tips on wellness, pregnancy, and parenting advice.