What can I make with twigs?
If you are living in a place with lots of trees and plants, then you may have encountered a twig or two in your backyard or front lawn. Don't throw them away. In fact, you can make those simple twigs into something decorative! Nowadays, natural materials are being used more and more for home decorations to give a warm and welcoming atmosphere to your home. And if you have kids, this is a great way to bond with your family and do some crafts together. If you are interested, here are some ideas on things you can make with a bunch of twigs:
Rustic Twig Photo Frame – If you want some character on your frame, then adding some natural elements to it will do the trick. You just need to tie a few twigs together and your plain photo frame will already become an attention grabber. This can also be a great gift idea!

Twig wreath – Your front door is always the first thing that greets your guests when they visit your home. If you want to give them an unforgettable welcome, then why not tie up some twigs in the shape of a wreath and hang it on your front door?

Twig jewelry – Thin twigs and branches can be a good tool for making jewelry such as a wooden necklace!

Baskets – If you want to be more creative, you can try to make something useful out of twigs. More specifically, a basket.

Twig bouquet – this one is perfect for your kids. Just ask them to get some twigs, paint it however they want, and place it on a mason jar. This can serve as a distinct decor in your home!
How do you make a journey stick?
Do you and your family love hiking? Did you know that you can actually take home some souvenirs and memoirs from your hike? You can actually make your hike more fun and something to look forward to. All you need to have is a journey stick! To put it simply, a journey stick is a memento of a hike or nature walk where you collect some things while walking. This can include leaves, flowers, twigs, feathers, and more. For children, having a journey stick will help them focus on their surroundings and learn more about nature. This is also a very interesting activity for them because it will involve hunting, collecting, and being creative. Of course, your role as a parent is to prevent them from choosing dangerous items on the ground such as shards of glass, poisonous plants, and other trash.
To make a journey stick, you really only need some strings or ribbons, a rubber band to attach objects, and a piece of cardboard (for younger kids), or a tall stick for older children.
Summer nature crafts for kids
Summer is a great time to go out and explore your surroundings while being bathed under the warm, sunny sky. If you ever find yourself collecting some twigs, leaves, or flowers during your walk, then here are some summer-themed nature crafts ideas that you can do with your kids.
15. Pinecone Roses from Rhonda at Mrs. Greene
The other day as I was trying to think of a craft to make using materials from nature, I picked up a pine cone off the ground and stared at it. One of the first things that came to mind was a flower, so I decided to make a whole bouquet of pine cone roses!
Check it here.
14. Outdoor Children's Activity: Make a Fairy Bracelet
This is one of our favorite activities to do with kids and grown ups alike when going on hikes and nature walks. It's a fun way to keep kids engaged in their surroundings as they search for treasures to go on their bracelets.
Check it here.
13. Easy Flower Painted Rock Tutorial for Beginners
Hi Rock Painting Loves, it's Natalie from Doodlecraft sharing my favorite flower painted rock tutorial ever.
Check it here.
12. Nature Scavenger Hunt for Kids Printable
Nature Scavenger Hunt for Kids is so much fun while exploring outdoors. These scavenger hunt ideas are not only educational but enough to keep them excited for a camping trip, summer picnic, hiking trip, backyard activities or nature themed birthday parties.
Check it here.
11. Toilet Paper Roll Bird Feeder
Save your empty toilet paper rolls to create this Toilet Paper Roll Bird Feeder craft for your backyard!
Check it here.
10. How to Make a Pine Cone Bird Feeder
Learn how to make a Pine Cone Bird Feeder with this easy and simple recipe! Place it out in your backyard and see what types of birds the feeder attracts!
Check it here.
9. Fairy House Craft for Kids Using Nature
Using nature for crafts is an amazing way to inspire creativity in kids– and in us! Bonus: between using what you find outside and using what you find in your recycling bin, this craft requires basically zero money or prep!
Check it here.
8. DIY Nature Impressions
We often will use nature for our crafts in one way or another, which I love. It always provides a good opportunity to talk about taking care of the earth.
Check it here.
7. Stamp Art Using Nature
We made beautiful stamp art using nature today! This past week there was a beautiful day that we just had to get outside for. Who knows how many days like that are left until Spring.
Check it here.
6.
Fall is the perfect season for nature crafting! Kids will love being creative with acorns, pine cones, twigs, bark, and seeds to create one-of-a-kind Pine Cone Owls.
Check it here.
5.
Learn how to make a colorful fall pine cone tree with pine cones, wine corks, and pom poms. This easy fall nature craft is perfect for kids of all ages!
Check it here.
4.
Each year, around this time, I find myself hunting with an almost frenzied desperation for cute, child-friendly, and inexpensive craft projects. This year, I feel like I really hit the jackpot with these homemade bird feeders.
Check it here.
3. Nature Sensory Bottle
The sensory input on this activity happens throughout the activity. Each individual nature sensory bottle is unique.
Check it here.
2. Nature Weaving
This nature weaving activity combines creativity and the outdoors. It costs nothing and encourages exploration of textures and nature. I got the inspiration from a copy of the Australian Women's Weekly circa 1970something that I picked up at a friend's garage sale.
Check it here.
1. How To Make Nature Paint Brushes For Kids
Collect grass, leaves, stems, and flowers and make your own nature paintbrushes with your kids this summer and explore the different patterns and textures each of the paintbrushes can create.
Check it here.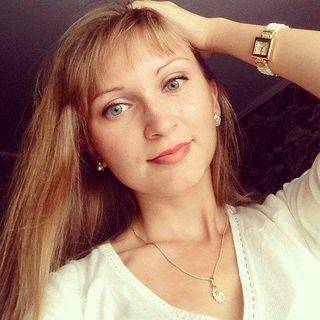 I share healthy recipes, clean eating ideas, and meal plans for weight loss, as well as give you the best tips on wellness, pregnancy, and parenting advice.