Are you trying to find entertaining and stimulating activities for your kids? You might wish to involve your young children, especially toddlers, in sensory activities. Playdough or clay is one way to achieve this. Simply put, Playdohs are kid-friendly, safe, and reusable modeling clays. Kids' fine motor skills are developed when they play with playdoh. This is because your kids can quickly build the muscles and strength in their hands as they shape, smash, and roll the playdoh.
With that said, I have here a list of sensory play-doh recipes and activities you and your kids can do!
13. Fabulous Play Dough Mats (Free Printables)
Looking for a quiet activity that keeps your kids engaged for more than 20 minutes? Check out these free printable playdough mats and print yours today!
Check it here.
12. Kool-Aid Play Dough
Here you have it, a super easy homemade Kool-Aid Play dough. With just a few ingredients found in your pantry, you can whip up this super fun play dough that will entertain the kiddos for hours.
Check it here.
11. How To Make All Natural Homemade Gluten-Free PlayDoh
Safe PlayDoh for celiacs and kids of all ages! An easy tutorial on How To Make All Natural Homemade Gluten-Free PlayDoh. A fun and easy craft to DIY with the kids and have them playing for hours! Non-toxic, no artificial colors or chemical ingredients required!
Check it here.
10. Weather Playdough Mats – Free Printable
Weather printables don't have to be all worksheets. These Weather Playdough Mats are a free printable that you can use with toddlers and preschoolers to do some hands-on learning. Use these playdough mats to discuss the different types of weather you get, what it feels like, and how to dress for it with your early years class.
Check it here.
9. Edible Frosting Playdough
Playdough is a classic childhood toy that has been entertaining kids for generations. It is soft, pliable, and can be molded into all sorts of shapes and figures. Plus, it's easy to make at home with just a few simple ingredients. If you're looking for a fun activity to do with your kids, why not try making edible playdough?
Check it here.
8. Homemade Play Dough Recipe
Enjoy Homemade Play Dough- This is an oldie but goodie. It is fun to make and it smells wonderful too. Check out my "recipe" for making this Homemade Play Dough at home. It is not edible!
Check it here,
7. How to Make Homemade Playdough
For your convenience, this post might contain affiliate links. If you shop using these links, I might make a small commission at no additional cost to you. The full disclosure isn't nearly as interesting as these eco-friendly tips, but you can read it here. As an Amazon Associate I earn from qualifying purchases.
Check it here.
6. Ice Cream Sensory Play: Frosting Play Dough Recipe
This week it's all things Ice Cream starting with our recipe for Play Dough Ice Cream. I know there are a lot of recipes floating around, but we needed one that is taste safe for my little toddler. We combined two ingredients from our pantry and came up with a wonderful recipe that smells and even tastes good (although it's not made for eating, it wont hurt if you try a little). It is so fun to squeeze, shape, and if you flatten it out and then fold it into a ball it looks like ice cream! Cool!
Check it here.
5. Make: A Play Dough Fairy Forest Nature Play Invitation
There is something SO calming about working with playdough – even as an adult I find making and manipulating it incredibly satisfying. It's always been one of my favorite rainy day go-to's. Inspired by a rain-drenched afternoon in the backyard and a friend's "Feather Forest" Instagram post, we gathered the things we needed for this paper straw and play dough fairy forest play invitation.
Check it here.
4. Easy Playdough Recipe Without Cream of Tartar (In A Slow Cooker)
I remember trying to make homemade playdough on the stovetop and totally burning the flour when I was younger. Let's just say it was not a great smell. Don't worry, this do-it-yourself playdough is so easy that even my 8 year-old self would be happy. When I realized you can make homemade playdough in your slow cooker I knew I had found a playdough idea for me (and you, too).
Check it here.
3. I Can Make Numbers Playdough Mats (Free Printable)
Using tactile materials like playdough is a great way to reinforce concepts through hands on learning. Using these numbers playdough mats, kids can build their number recognition skills and get comfortable with the numbers 1-10 all in a playful way.
Check it here.
2. Easy DIY Homemade Play Dough Recipe
This DIY homemade play dough recipe is easy to make at home. It is a great sensory activity for kids and is sure to keep them entertained for hours.
Check it here.
1. No Cook Kool Aid Play Dough Recipe
Not only does this no cook Kool Aid play dough smell amazing, it's easy enough for kids to help make!
Check it here.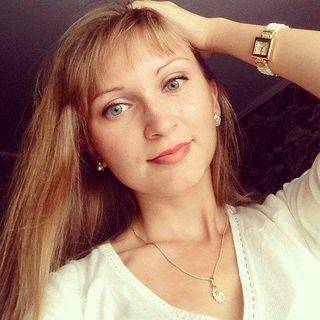 I share healthy recipes, clean eating ideas, and meal plans for weight loss, as well as give you the best tips on wellness, pregnancy, and parenting advice.