Playdoh activities are definitely recommended if you're looking for a fun sensory activity for your kids. To put it in simple terms, playdohs are non-toxic, reusable, and kid-friendly modeling clays. Playing with playdoh aids in the development of fine motor skills in children. This is because kids quickly build the muscles and strength in their hands as they mold, crush, and roll the playdoh. Furthermore, playdohs foster creativity by allowing children to imagine (and create) what they could do with clay.
If you're looking for more playdoh ideas, here are 15 fun and easy playdoh activities for kids to enjoy!
15. Free Printable Playdough Alphabet Mats
These totally free printable playdough alphabet mats make learning ABCs so much fun. Learning the alphabet is so important for preschoolers and exposing children to the alphabet and letters through play is a great way to help them learn.
Check it here.
14. DIY Play Dough
This 3 ingredients play dough is easy to make and will entertain your kiddos all afternoon. Made with ingredients found around the house, this DIY play dough is the easiest recipe around.
Check it here.
13.
Homemade Play Dough is the perfect, inexpensive play material on the block! It is not edible but can help keep your child busy for hours. This dough is made from pantry staples and kids can help make it.
Check it here.
12.
Soft, moldable cloud dough is a simple kid's craft that is cheap and easy to make. This dough requires just cornstarch and conditioner to make. Perfect rainy day DIY for kids to have fun with.
Check it here.
11.
Safe PlayDoh for celiacs and kids of all ages! An easy tutorial on How To Make All Natural Homemade Gluten-Free PlayDoh. A fun and easy craft to DIY with the kids and have them playing for hours! Non-toxic, no artificial colors or chemical ingredients required!
Check it here.
10. The BEST & Softest Homemade PlayDough (Only Cornstarch and Lotion)
With all the handwashing going around, this easy homemade playdough is not only fun to play with but also great for your skin. My children and I were calling this awesome 2-ingredient playdough: moon dough. You simply make this soft playdough by mixing cornstarch and lotion.
Check it here.
9. Edible Jello Playdough Recipe For St. Patrick's Day
Playdough isn't toxic, so there's no need to worry, but if you want your kids to have a bit of fun, why not make some edible St. Patrick's Day Jello playdough recipe?
Check it here.
8. Homemade Playdough Recipe
I had the pleasure of child minding my 4 year old niece. My kids are much older now so I don't have too many toys or crafts for that age group, so we made some together. I used to make homemade playdough all the times with my kids when they were younger. We preferred the uncooked recipe since it would be easier for them to make. This is my favourite recipe!
Check it here.
7. The BEST Playdough Recipe
No need to ever buy store-bought play doh after you try our homemade playdough recipe! This easy playdough recipe takes 5 minutes to prep and 5 minutes to make. And the playdough will last for months! It's super soft, stretchy and non-toxic for kids.
Check it here.
6. Kool-Aid Playdough Recipe
Even if you have never made your own homemade playdough, this is a great recipe to start with. You will be surprised at how easy it is! You only need a few ingredients and it's fast to make multiple batches. Since the Kool-Aid powder is what gives the playdough it's vibrant colors, you don't need food coloring to dye the playdough.
Check it here.
5. Jello Play Dough For Sensory Play
There are so many benefits to playing with play dough! From the feel to the smell of it, your kids will use their different senses as they play, explore, and experiment. By squeezing, rolling, and squishing the dough, your children will develop their fine motor skills and strengthen their hand muscles too. The development of these will help them learn to write and improve other pre-writing skills.
Check it here.
4. Crayon Play Dough Recipe for Sensory Play
Do you have any broken crayons in your crayon box? Don't throw them away! Use those bits and pieces to create this colorful Crayon Play Dough recipe! Your kids will love using this fun play dough in their sensory activities as they learn literacy concepts and develop fine motor skills.
Check it here.
3.
This Homemade Sparkle Playdough is easy to make and super soft and fun to play with – your little Frozen fans will just love it!
Check it here.
2. Moon Dough | Homemade Play Dough Recipe
Looking for a play dough recipe that is no cook? This moon dough recipe is a homemade play dough recipe made with only 2 ingredients and is silky soft.
Check it here.
1. Easy Homemade Play Dough Recipe For Kids
Recently the kids wanted to play with playdough but we didn't have any on hand so we decided to make some using our easy homemade play dough recipe.
Check it here.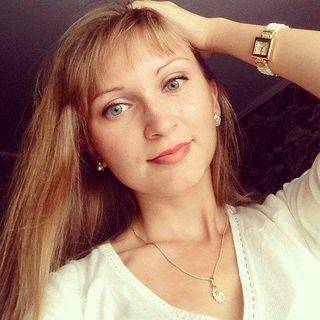 I share healthy recipes, clean eating ideas, and meal plans for weight loss, as well as give you the best tips on wellness, pregnancy, and parenting advice.