Summer vacation is almost approaching, and I'm sure your kids are looking forward to just running around the house and playing outside. Sure, they could stay out of trouble by playing on their iPads and watching TV all day, but why not make them do something productive even over the summer? With that in mind, I've compiled a list of 15 screen-free indoor activities for kids and toddlers to do throughout the summer!
15. Easy Tissue Paper Sun Catchers
Today, I'm sharing a favourite project of mine – one that I learned when I was in about Grade 3! I'm making sun catchers from tissue paper. Tissue paper is already naturally translucent but add a glaze to it and the light just shines through beautifully!
Check it here.
14. Printable Flower Coloring Pages
These free printable flower coloring pages are perfect for all ages! They are so cute and are sure to brighten your day!
Check it here.
13. Mommy and Me Printable Coloring Pages
Looking for a relaxing quiet time activity to do with your toddler? How about coloring? These free printables each have a coloring page for a toddler and for an adult! Lots of designs to choose from – print only what you want, and no e-mail signup required.
Check it here.
12. Bead & Button Pipe Cleaner Bracelets
I'm always looking for fun crafts for my daughter and me to do together! She will be heading off to Kindergarten this fall so I am trying to soak in these last few months. She only goes to preschool three days a week so I try to have an activity for us on the other two days. When I mentioned we could make bracelets this week, she was all about it! She loved this Bead and Button Pipe Cleaner Bracelet Craft.
Check it here.
11. 24 Creative Indoor Activities for Kids with a Free Printable
Looking for fun and creative indoor activities for kids? Here are 24 of the best indoor activity ideas for kids that we have used numerous times over the last few weeks.
Check it here.
10. Galaxy Slime
Learn how to make galaxy slime with this easy galaxy slime recipe. The dark colors and glitter combine for DIY slime that is truly out of this world!
Check it here.
9. Indoor Scavenger Hunt for Kids
This free printable indoor scavenger hunt for kids is a fun inside activity where children have to find the items listed around the house.
Check it here.
8. DIY: K'NEX Bracelets
Try this easy DIY to repurpose your extra pieces by creating K'NEX bracelets of your own.
Check it here.
7. Free Printable Fruit and Vegetable Count and Color Activity For Preschoolers
Are you looking for a fun preschool and kindergarten activity that teaches numbers and colors?
Check it here.
6. How To Install Indoor Gymnastics Rings For Toddlers
Those rings have been used with with 3 kids, and have saved my sanity as a stay at home mom! It's been the best indoor toddler activity I have ever had, and I tell everyone to install them. It's my secret weapon to get the kids moving indoors.
Check it here.
5. Beginner's Guide to Painting Miniatures
If you've ever heard people say that painting miniatures requires an investment, they're referring to time. You need the patience to take notice of the details on each individual piece and bring out those features. We're still beginners to this part of the hobby, but we've put together some basic tips that we've picked up. To get started at painting miniatures, here are some things you'll want to have on hand.
Check it here.
4. How To Use A Pom Pom Maker For Perfect Pom Poms
If you've ever wondered how in the heck folks make those full, fluffy, luscious pom poms, then you've come to the right place.
Check it here.
3. Drawing Prompts for Kids to Encourage Creativity – Three Months of Ideas!
These drawing prompts are perfect for kids of all ages! When your kids are bored and lacking imagination, this huge list of things to draw for kids will help to spark creativity, AND keep your kids busy. Add these kids' drawing ideas to your "I'm Bored" jar for fun activities for kids to do at home!
Check it here.
2. Rainbow Oobleck: A Colourful Sensory Activity
Rainbow oobleck makes playing with regular oobleck, also known as magic mud, even more fun! This bright and colourful sensory activity is engaging and easy to clean up!
Check it here.
1. 15 Easy Pen and Paper Games Your Family Will Love
When you want to disconnect from your devices, or you're all stuck at home, these easy pen and paper games are fun for everyone in your family.
Check it here.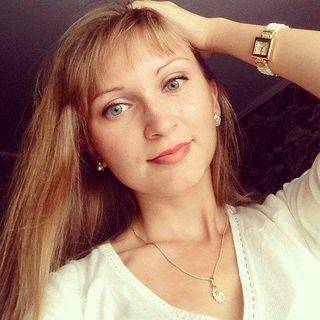 I share healthy recipes, clean eating ideas, and meal plans for weight loss, as well as give you the best tips on wellness, pregnancy, and parenting advice.