Do your kids love learning more about outer space? If so, why not teach them more by engaging them in fun and creative space-themed activities? With that said, here are 15 space-themed crafts and activities your kids will definitely enjoy!
15. Five Constellations Kids Should Know
Oh my, we have a lovely lovely STAR CRAFT for you today. If you love stars and what learn about the main 5 Constellations in the northern hemisphere, read on!!!! With the help of my lovely friend Hattifant, we have created a Constellations Luminary Printable – focussing on the main 5 Constallatiosn Kids Should Know.
Check it here.
14. Visiting NASA Goddard Space Flight Center
Are you looking for something to do on a rainy day? If so, you are in the right place! Featured today on Theresa's Reviews, you can check out our experience visiting NASA Goddard Space Flight Center. With educational displays that interest children, it's a smart way to spend your day!
Check it here.
13. Moon Activities for Preschoolers
Ben loves outer space. Like a lot of preschoolers, he loves to learn about the moon, stars, planets. Basically everything above our atmosphere.
Check it here.
12. Toy Story Inspired Rocketship Craft
Today I am bringing you a fun Toy Story inspired craft that will finally give you a reason to use all of those empty TP rolls your kids have been collecting during quarantine. Or is that just my kids?!
Check it here.
11. Easy Comet Toy Craft Project Tutorial
Looking for a fun activity for the kids to do this summer? Preferably one that will get them playing outside? Have them make these easy, fun comet toys.
Check it here.
10.
Here at Science Sparks we love anything space related and this baking soda rocket is super easy to set up and can be launched over and over again!
Check it here.
9.
Pipe Cleaner Constellations is a fantastic project for kids of all ages who love the stars and as part of a Space STEM Activities study.
Check it here.
8. Free Printable Outer Space Bingo Game
This fun and free printable outer space bingo is an out of this world activity to do together!
Check it here.
7.
Galaxy patterns capture the eye as well as the imagination. Cosmic swirls of color against star speckled darkness can be found on cake rolls, candy bark, cookies, and now on ship-able brownies too!
Check it here.
6. Paper Plate Space Craft For Kids
If you're looking for space craft for kids then look no further! This super simple and easy space rocket craft uses only a few supplies and can be whipped up in no time!
Check it here.
5. Moon Rock Hunt
If you're a homeschool mom (or even if you're not!) this moon rock hunt will be perfect for a science project especially if you're learning lunar characteristics.
Check it here.
4. Vegan Milky Way Galaxy Cupcakes
Kimmy told me I could choose what kind of cupcakes she gets for her birthday this year. I decided to make her milky way cupcakes since I had recently lucked into 20 Amy's Dreamy candy bars . Skott told me that Amy's Dreamy candy bars are basically a vegan version of milky way candy bars, which is lucky because I've apparently blocked all memories from my mind that occurred before my veganism (except for mounds and almond joy because I'm obsessed with every chocolate and coconut matrimony).
Check it here.
3. Free Solar System Game For Kids To Help With STEM Learning
This DIY solar system game for kids will encourage them to learn more about our solar system. This simple printable is a fun way to spend quality time together while encouraging playtime with kids.
Check it here.
2. Free Printable Outer Space Word Search
These free printable space word searches are fun for adults and kids, alike. Pick from an easy outer space word search for kids or a more challenging version for older children and adults.
Check it here.
1. Simple & Fun Rocket Craft For Kids
A while ago, before the holiday season, we shared a few space activities for kids. We planned on sharing all the activities that week, but you guessed it, we got sidetracked by all the festivities!
Check it here.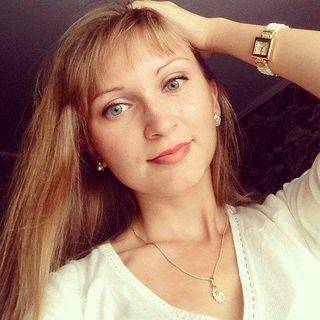 I share healthy recipes, clean eating ideas, and meal plans for weight loss, as well as give you the best tips on wellness, pregnancy, and parenting advice.