If you're the parent of a toddler or an elementary school kid, you're probably used to their cute questions. The questions could range from as simple as "what colors are in the rainbow?" to "how do boats float?". Children just have a natural curiosity that you should encourage them to explore. That's why I've put together a list of 15 simple STEM (Science, Technology, Engineering, and Math) projects for kids to enjoy!
15.
Are you looking for a LEGO class curriculum for your homeschool or classroom? Or perhaps you just need some ideas for fun LEGO activities and games to do inside on a rainy day. Challenge cards, island disasters, building upside, and more – check out these fun LEGO challenges and activities for kids of all ages!
Check it here.
14. How To Make Your Own Dancing Grapes Science Experiment With Kids
Are you looking for new fun science activities for kids? Then try this cool Dancing Grapes Science Experiment with your children. It is super easy it is to set up and will amaze your whole family!
Check it here.
13. How to Make A Snow Storm In A Jar – Fun Science at Home
Learn how to make a snow storm in a jar, right at home! We are sharing this fun snow storm science experiment for you to try with your family, courtesy of Little Passports.
Check it here.
12. How to Make Magnetic Slime
How to Make Magnetic Slime -Wondering how to make slime with magnetic qualities? This step-by-step tutorial is so helpful and even includes a video!
Check it here.
11. Electric Eels
With school back in full swing, the excitement around learning has escalated in our house! My son started kindergarten this year and so far he's LOVING it.
Check it here.
10. Galaxy Jar STEM Activity For Kids
Today we are sharing a fantastic STEM activity which is perfect for teaching young children, Nursery, and preschool-aged about the solar system and galaxy. This fantastic galaxy jar tutorial is fun and easy to make and one the little ones will really enjoy.
Check it here.
9. Hurricane Tube
This year for science we are using Apologia's Exploring Creation with Astronomy. This is our second year using Apologia's elementary curriculum by Jeannie Fulbright and I feel we have finally found "the one" (all you other homeschoolers know what I'm talking about)! Lord willing, we will use this curriculum all through the elementary years.
Check it here.
8. Recycled Earth Day Projects With Toilet Paper Rolls
These are strange times we're living in. I never thought we'd be stuck at home for literally months on end, homeschooling while trying to get our own work done. But here we are. There's no just popping out to the store for last-minute craft supplies, and even having an Amazon Prime membership doesn't guarantee your packages will get here anytime soon. So with the 50th anniversary of Earth Day coming up, I started thinking about easy Earth Day recycled crafts and projects we could do with things we already have on hand. See also Free Homeschooling Preschool Ideas.
Check it here.
7. Mother-Daughter Spa Day with DIY Spa Products
There's something special about mother-daughter bonding days. Taking some time to do something special with your favorite girl (or girls) is a great way to strengthen your relationship while having fun. And what could be better than a spa day? One with homemade spa products that you created yourselves!
Check it here.
6. Button Tower STEM Activity
Button Towers are an awesome way to spend the afternoon for stem loving kids! This activity comes together with only two supplies to keep the kids entertained and building all day long.
Check it here.
5. A Heart-full Kindergarten Valentines Day
I started planning for Valentines A LONG TIME in advance. You see, my homeschooler has two older brothers who go to public school, and I knew he might feel a little jealous when they came home with a bag full of Valentine's cards and candy.
Check it here.
4. How to Make a Papier Mache Erupting Volcano for the Science Fair
Today we are sharing our very own Papier Mache Erupting Volcano, it was a relatively "quick project" that we made in a "last minute" hurry to celebrate my son's "Hawaiian Day" at school. My son has been learning all about the Hawaiian Volcanoes – in particularly Mauna Loa and was very excited to recreate a volcanic eruption.
Check it here.
3. Easy Fidget Spinner DIY (Free Template) – Science Fair Project Idea
Ok. So you saw our How to Make a Fidget Spinner late last week. Since then the messages and comments have been flooding in "Try Fidget Spinner DIY please" and "can we have a template please". So, I listened. I heard you. And I traced our templates out for you!
Check it here.
2. Easy Science Projects for Studying Friction
If you are working on physical science in your homeschool, then you'll want to add some of these friction projects to your lesson plans.
Check it here.
1. Groovy Science Activity – Make Your Own Lava Lamp
Recently, I asked my son to choose a simple, hands-on activity for us to do as part of our science lessons. He chose a lava lamp science project. What fun! Who doesn't love a lava lamp?
Check it here.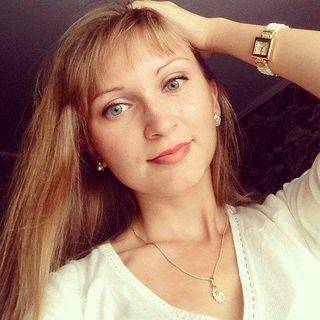 I share healthy recipes, clean eating ideas, and meal plans for weight loss, as well as give you the best tips on wellness, pregnancy, and parenting advice.