Are you looking for some unique Christmas present ideas? Perhaps you have a row of Christmas stockings hanging on your mantel and want to surprise someone by filling them. If that's the case, keep in mind that Christmas presents don't necessarily have to be pricey. Gifts with a personal touch, on the other hand, are always a hundred times better. With that in mind, here are 15 festive DIY stocking stuffer ideas for the holidays!
15. DIY Botanical Body Oil Tutorial
Holidays are coming up quick. While I know a good Pinot Grigio will always be a valued gift, there is just something about a gift to help your friends unwind that isn't wine.
Check it here.
14. Easy Soap Making With Kids!
Soap making. It took me a few years to get up the nerve to try my hand at making my first batch of cold process soap. It's such a fun, creative process and there is a quality of love and care to it that I never get over. Making a gift for someone that they will use everyday is a quality to homemade items that can be lost in many DIY projects. The important thing about soap making though is to tell the recipient to use that gift! Don't sit it on a shelf to collect dust.
Check it here.
13. DIY Charcoal Detox Soap
I love making soap! I want my homemade soap to be free of lye (a dangerous process to make), and made with all natural ingredients. It took a while to research different recipes and soap making techniques, but once I figured it out, I was shocked at how easy it is!
Check it here.
12. Peppermint Bark Soap – All Natural DIY
This peppermint bark soap is perfect for the holidays! It's super easy to make, it smells AH-MAZING, and the raw cacao provides a little exfoliant. It's perfect for your Christmas or holiday guests, a hostess gift, teacher or neighbor present, and of course to use in every bathroom in your home. It's all natural and does not contain lye. Let's make the DIY…
Check it here.
11. DIY Marbled Nail Polish Mugs
Easy DIY marbled nail polish mugs make the perfect homemade gift! A simple craft done in a few minutes that looks like it took hours of work!
Check it here.
10. Homemade Vegan Peppermint Bark (Gluten-Free, Allergy-Free)
That favorite classic holiday treat that's fun to gift and delicious to eat! Homemade Vegan Peppermint Bark that's gluten-free and top-8 allergy-free too! All the festive sweet chocolate and mint flavor only takes 4 ingredients for this dairy-free recipe remake!
Check it here.
9. Easy Gluten-Free Chocolate Covered Pretzels (Allergy-Free, Vegan)
The sweet and salty classic, now with a gluten-free, vegan, and allergy-free recipe! These Easy Gluten-Free Chocolate Covered Pretzels just need 2 ingredients and make for a fun dessert, snack, or edible gift!
Check it here.
8. 3-Ingredient Sesame Seed Crunch Candy (Gluten-Free)
A popular candy recipe with many variations throughout Middle Eastern, Mediterranean, Indian, and Asian cuisines. This 3-Ingredient Sesame Seed Crunch Candy is perfectly sweet, nutty, gluten-free, paleo, optionally vegan, and top-8 allergy-free! Just toasted sesame seeds, honey, and sugar! Easy to gift or munch!
Check it here.
7. Homemade Honey Almond Lip Sugar Scrub
Being out in the sun and wind made me realize just how badly my lips needed a loving exfoliation, so I decided to create a homemade honey almond lip sugar scrub and share it with y'all!
Check it here.
6. Candied Nuts (Vegan + GF)
I seriously cannot recommend these Candied Nuts enough: an insanely moreish and satisfying snack that takes less than 10 minutes to make!
Check it here.
5. DIY – Baby Flower Headbands
Creating beautiful baby headbands does not need to be hard. Read on for my simple 5 steps to DIY baby flower headbands.
Check it here.
4. DIY Fall Essential Oil Room Sprays & Free Printable Labels
You can make your own DIY Fall room sprays, so that you can enjoy the autumn scents of essential oil blends that you make yourself.
Check it here.
3. Minion Craft: Super Silly Finger Puppets
Little yellow Minions are super silly and funny, just like kids! These little finger puppets are the perfect Minion craft to play with – use them for a Minion birthday party activity, as a Minion project on a rainy day, or tuck some in to their Easter baskets for an adorable gift idea.
Check it here.
2. How to Make Candy Cane Peppermint Sugar Scrub
If you want to learn how to make sugar scrub, you're in the right place! This peppermint sugar scrub recipe combines vanilla and peppermint essential oils to get a yummy smelling scrub that you layer to get a pretty candy cane effect – perfect for gift giving!
Check it here.
1. Christmas Cake Mix Bath Bomb Recipe
Bath bombs make a wonderful Christmas gift! Luckily, learning how to make bath bombs at home isn't hard!
Check it here.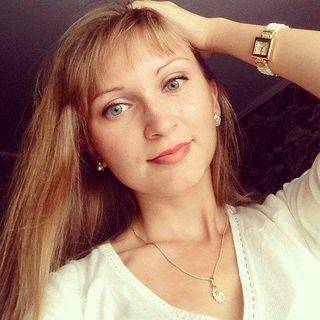 I share healthy recipes, clean eating ideas, and meal plans for weight loss, as well as give you the best tips on wellness, pregnancy, and parenting advice.