Summer has finally arrived! And as a parent, you know what it means: children on vacation with nothing to do at home! And with this, you have two options as a parent: You may either leave your children alone and let them spend their summer vacation watching television, playing video games, or staying in their room, or you can teach them exciting DIY activities to do! If the second option appeals to you, I have here 21 fun DIY indoor summer crafts for kids to do!
21.
If you are looking for a way to add a touch of colour to your space this summer without spending any money, or needing any major supplies, you are going to love this Colourful Paper Flower Wreath Craft! It is adorable and works well on any interior door to add a floral element that everyone will love!
Check it here.
20. Flower Dirt Sundae Cups Recipe
Are you looking for something interesting to serve at your child's birthday party? Chances are you'll remember these fun treats from your own childhood – or a similar version. These Flower Dirt Sundae Cups are not only fun to make and cute to look at, but always a hit at parties and bake sales. Best of all, they are so incredibly easy to make. Everyone will think you slaved in the kitchen making these cute treats.
Check it here.
19. Starfish Craft and Free Template for Kids
We love stars around here so naturally one of our favorite things that live in the ocean is starfish aka sea stars. They come in all different shapes, sizes, and textures so we have provided you with a free craft template to make a big, medium, and small size starfish craft with your kids.
Check it here.
18. Lemon Stamping: Summer Process Art for Preschool
Looking for a fun Summer Process Art project for preschoolers? This Lemon Stamping activity is so much fun! Kids will enjoy using citrus fruits to stamp paint onto a page.
Check it here.
17. Uncle Sam Hat Craft (Free Printable!)
Today, I'm going to show you how to make an Uncle Sam Hat! This craft is super fast and easy! Kids of all ages will enjoy this Uncle Sam Hat Craft and you can be sure they will love showing off their patriotic hats!
Check it here.
16. Cardboard Crafts for Kids // Box Satchel
Cardboard crafts for kids are so fun! These little satchels are made from old cracker boxes. Read on for a simple and satisfying DIY project!
Check it here.
15. Paper Plate Flamingo Craft for Kids
My Paper plate flamingo craft is a great Summer animal craft for kids this year. Comes with free printable template and craft instructions.
Check it here.
14. Egg Carton Rainbow Craft for Kids
This fun and colorful rainbow craft cloud makes cool art to display or share. Made from a recycled egg carton, it's a perfect spring craft to make together with your kids.
Check it here.
13. Summer Dot Marker Printables
These summer dot marker printables are so much fun. They're perfect to set up whenever you need to stay inside and cool down from the summer heat!
Check it here.
12. Easy Watermelon Paper Fan Craft For Kids
This easy paper fan craft is perfect for a hot summer day! Chill out at home while you have fun making this adorable Watermelon Paper Fan Craft with your kids!
Check it here.
11. Cute Paper Jellyfish Craft for Kids [Free Template}
Whether you are headed to the beach this summer, creating an ocean life unit study, or learning about the letter J, this Jellyfish Craft is a super fun conversation starter.
Check it here.
10. Finger Painting Flowers On Rocks
What could be more perfect for a kids craft than finger painting flowers on rocks? It's very easy to do, and today we're dropping brushes and just using our fingers and a stick (pencils also work great).
Check it here.
9. Easy Origami for Kids – 12 Models to Try
"Children are not only innocent and curious but also optimistic and joyful and essentially happy. They are, in short, everything adults wish they could be."
-Carolyn Haywood, American Children's Book Author
Check it here.
8. Ice Cream Handprint Craft For Kids [Free Template]
This easy ice cream handprint craft is the perfect activity for a hot day, and it also makes a great keepsake. All you need is some construction paper, scissors, glue, and our free template.
Check it here.
7. Handprint Campfire Craft For Kids [Free Template]
Whether you go camping as a family or send the kids off to summer camp, you're going to love this easy handprint campfire craft.
Check it here.
6. Folded Paper Sunflower Craft For Kids
This Folded Paper Sunflower Craft is so fun and easy to make, and it's the perfect way to celebrate summer turning into fall! Your kids will love making them as gifts to give to grandparents or to decorate the house.
Check it here.
5. Paper Plate Pirate Craft with Moving Eyepatch
I just love all things pirate, and this paper plate pirate craft with movable eyepatch went down well with my 4 and 6 year old!!
Check it here.
4. Baby Narwhal Plush Pattern For Kids To Sew
Today I'm sharing this super cute Narwhal plush pattern so you can make your very own super cute narwhal craft. This Narwhal sewing project is easy and simple and a fun first sewing activity for kids to enjoy!
Check it here.
3. Paper Plate Shark Craft For Kids [Free Template]
You can still have fun with this paper plate shark craft! It's perfect for kids of all ages and a great way to celebrate Shark Week. Download the free template and make it this summer!
Check it here.
2. Fireworks Painting Craft Tutorial For Kids
Here's how to use items right from the backyard to make a fun and unique fireworks painting. This craft is perfect for kids from toddler up!
Check it here.
1. Easy Pet Rocks Craft Idea For Kids
Our easy Pet Rocks Craft is a unique and creative way to spark creativity in your children. They will love the process of collecting, painting, naming, and caring for their new companion!
Check it here.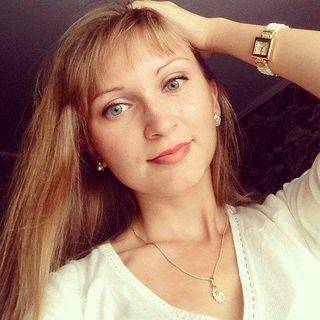 I share healthy recipes, clean eating ideas, and meal plans for weight loss, as well as give you the best tips on wellness, pregnancy, and parenting advice.