Do you have too many herbs at home that you do not want to go to waste? And if you are already surrounded by a variety of beverages out of herbs, then here are more creative ideas on what to do when you have too many herbs at home.
15. Homemade Comfrey Ointment
Comfrey to the rescue. It is amazing for all things skin, muscle, and even bone related. It contains high amounts of vitamin C and calcium. It is the absolute best when it comes to all of those bug bites, bumps, bruises, scrapes, sore muscles and even…
Check it here.
14.
This recipe for Honeysuckle Simple Syrup uses foraged wild honeysuckle in a sweet simple syrup that is perfect for cocktails, iced tea, lemonade, and more!
Check it here.
13.
Teas that are both healing and delicious deserve big places in our pantry. This ginger lemon balm green tea blend is sure to please the taste buds while also helping the body.
Check it here.
12.
The herb garden is providing abundantly. That means I'm grateful and that I'm looking for ways to use it all up. These lemon balm drop biscuits are a tasty result of that search.
Check it here.
11.
Honeysuckle glycerite is a wonderfully easy herbal remedy to make in the early summer with benefits that will serve you well for the entire year.
Check it here.
10.
Bee balm oxymel is a tasty and easy way to make healing remedies from the flower garden. And thankfully the we can use any of the bee balm (Monarda) flowers in this tasty concotion, the color of the bloom doesn't matter – just be sure it's Monarda.
Check it here.
9. De-Stress and Relax: An Herbal Tea Recipe to Help You Manage Stress and Anxious Feelings
These are some stressful times, aren't they? Here is a herbal tea blend that will take that edge off and help you release anxious thoughts about current events. This tea contains nerve supporting herbs that will help you relax and find some enjoyment!
Check it here.
8. Make an EASY, Nerve-Soothing Tincture — A Tonic for Stress, Tension and Migraine Headaches
There are only three herbs in it, and it tastes great too (even for a tincture! lol). This is a mild nerve-soothing preparation that won't make you tired. It simply helps calm your body and soul.
Check it here.
7. Rose Petal Body Scrub or Bath Soak (SO Pretty and Smells Incredible)
Here is my all natural recipe for an herbal Rose Petal salt or sugar body scrub. This recipe can also be used as a romantic, detoxifying bath soak, too. This versatile scrub or soak makes a lovely handmade gift!
Check it here.
6. Chamomile-Infused Hot Process Soap — Soothing on the Skin!
I'm sharing one of my soothing, calming chamomile infused handmade soaps. This recipe is a no-fail hot process soap with a beautiful pink color. It's a wonderful gift for the holidays or any time at all!
Check it here.
5. Herbal Black Drawing Salve Recipe That WORKS! (The How, Why, and What of Black Drawing Salves)
This article is about black salve: What is it? How do you make a good drawing salve? Activated charcoal, plantain, and other healing herbs can help draw toxins from your skin. You can make this easy recipe to relieve and draw out splinters, venom from bug bites, stings, infection and boils, or soothe rashes or itching.
Check it here.
4. Grilled Herb and Lime Chicken
Grilled Herb and Lime Chicken is the perfect dish to get grilling season started. Thin chicken breasts are marinated in a herb sauce with extra sauce used for finishing the dish, so easy and delicious.
Check it here.
3. Chamomile Lemon Poppy Seed Breakfast Bread
This moist Chamomile Lemon Poppy Seed Breakfast Bread is loaded with lemon juice and zest, poppy seeds, almond extract and brewed chamomile tea. An easy, sweet brunch recipe with only minutes of prep.
Check it here.
2. Saffron – Rose Chai Tea Recipe – Masala Recipe Included
Saffron – Rose Chai Tea Recipe: healing and deliciously aromatic tea that's a mix of soothing spices, rose and saffron. The 'chai tea-mix' or 'chai-masala' as called in India is made at home and can be stored for months. Perfect to serve on Valentines or Special Occasion.
Check it here.
1.
This dreamy vegan, gluten free, and sugar free almond cardamom granola is sweetened purely with dates and is inspired by Persian sweets, flavoured with rosewater and rose petals.
Check it here.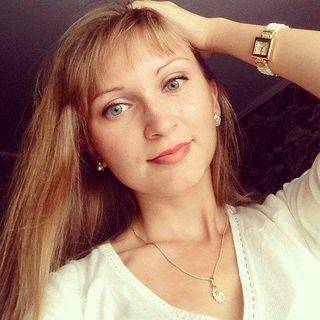 I share healthy recipes, clean eating ideas, and meal plans for weight loss, as well as give you the best tips on wellness, pregnancy, and parenting advice.