Do you require more storage? Instead of purchasing new storage and organizers, why not recycle or upcycle your existing ones? This can help to minimize clutter in your house and even free up more space! This is also a great activity if you want to do something productive with your kids. With that in mind, here are 15 easy upcycled storage ideas you can try just right at your home.
15. Upcycling Tin Cans Into Vintage Inspired Storage
I have been wanting (OK needing!) to find a way to sort and store all of the hardware in my work area for a while now and thought they would be the perfect solution.
Check it here.
14. 4 Everyday Items That Will Help Organize Your Home On a Budget
There's no need to spend lots of money organizing your home. Use these every day items that you already have to bring order and organize your home on a budget!
Check it here.
13. Upcycled Jeans Fabric Basket
Learn how to make an upcycled jeans fabric basket using the hems cut off of jeans. These small diy fabric baskets are perfect for organizing drawers!
Check it here.
12. DIY All-Purpose Seasoning + Pantry Supplies Storage Hacks
A perfect DIY All-Purpose Seasoning recipe, gluten-free, salt and sugar-free, that will spice up any dish! Plus some trendy hacks for traveling, transporting, storing and organizing all you small pantry cooking and baking essentials!
Check it here.
11. Beachy DIY Painted Mason Jars Containers
Add some organization and a touch of coastal style to the bathroom with these DIY painted mason jars.
Check it here.
10. Upcycling a Cardboard Box into a Stylish DIY Storage Box
Why is it that at the start of each new year, we feel the need to get ourselves more organized? I know that I personally could use more organization in my life throughout the entire year. With that said, I guess we all need to start somewhere.
Check it here.
9. Upcycled Tin Can Craft Storage with Cricut
In an effort to use items we already have around the house and still satisfy our craft habit, we upcycled a bunch of tin cans for some craft room organization.
Check it here.
8. DIY Dog Food Storage Container
In an attempt to get my life in order I have been organizing everything in sight. One particular eye sore has been the dining room which over time had collected all sorts of things that didn't belong anywhere else. Like bags of dog food and lots of cans. So it's time to get organized and make my own dog food storage container.
Check it here.
7. Pretty Boxes for Organizing Clothes in the Closet
I am not a neat freak but I like to be able to find things relatively quickly and so try to instill this in my kids. Everything has a place, if you put it back there, you'll find it and you won't have to scramble around looking for it. Now in her defense I can see why it is easy for her clothes to get all mixed up on that shelf. So I decided to organize and separate them using boxes. And make them into pretty boxes!
Check it here.
6. DIY Storage Boxes: Turn (Free) Wood Pallets Into Amazing Crates
DIY of course! In this case, a LARGE DIY wooden crate on wheels from a pallet (since we had the wood).
Check it here.
5. DIY Storage Boxes: Repurpose Those Old Cardboard Boxes!
I tried to create my own DIY storage boxes for when my SAD kitchen pantry really needed an update. I had two empty box lids lying around, fabric and rope. I really was trying to do this as cheaply as possible.
Check it here.
4. How to Upcycle a Cutie Crate into Vintage Trunk and Stop Your Entryway Clutter
Do you know those cutie clementines that come in the wooden crates? Well, they are perfect for an upcycle project. This cutie crate was upcycled into a vintage trunk. You will never believe the before and after!
Check it here.
3. Genius Measuring Cup Organization
Finding the right measuring cups and spoons in "the drawer" has become the bane of my existence, so I decided to do something about it and come up with some great measuring cup organization.
Check it here.
2. DIY Drawer Organizer
Tame the mess in your home, it's time to organize your drawers. If you think a zero-cost diy drawer organizer is something you could use, have a look. It's really easy to make!
Check it here.
1. Cute DIY Storage Boxes – That Will Win You Additional Storage Space
Short of storage space? This might be a perfect solution for you: zero-cost, recycled, and tailored-to-measure diy storage boxes. Have a look at several do's and don'ts and learn from my mistakes. Quick and easy!
Check it here.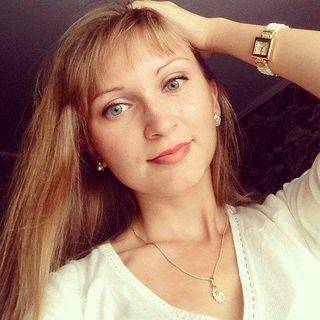 I share healthy recipes, clean eating ideas, and meal plans for weight loss, as well as give you the best tips on wellness, pregnancy, and parenting advice.