Do you have a bunch of hoarded unused stuff in your basement? Or maybe there are some tin cans, empty bottles, and pieces of cloth lying around your house. Instead of throwing these away, why not recycle them and make them into something new and functional? Through this, you will also prevent yourself from contributing to more landfill waste! With that said, here are 15 upcycled and recycled craft ideas to try!
15. Upcycled Tin Cans
In need of an easy upcycled craft, you can use for storage? Make these upcycled tin cans for your desk!
Check it here.
14. Make Recycled Plastic Water Bottle Sun Catchers
Are you ready for an awesome recycled art project that you can do with your kids? Then you are in the right place! You can make a recycled plastic water bottle sun catcher with some plastic water bottles and permanent markers!
Check it here.
13. Painted + Upcycled Glass/Mason Jars for Farmhouse Decor
In this tutorial you will learn how to transform any pasta/pickle or glass mason jar into a beautiful decorative painted jar that's perfect for farmhouse decor.
Check it here.
12. Easy DIY Fingerless Gloves from an Old Sweater
Like many others, I am trying very hard to be more environmentally aware and responsible. One way to do that is repurposing old clothing. So, I decided to find out how to make DIY fingerless gloves out of old sweaters.
Check it here.
11. DIY Vintage Water Pump Fountain and Planter
We have the cutest DIY project for you today. Hubs and I love going to flea markets and estate sales to look at junk. Sometimes we bring home some of that junk for the gardens and I have an entire garden shed full of said junk. Lol! In this case, hubs knew I was looking for an old pump and he found one at an estate sale when he was by himself. It was really ugly with orange and brown paint splatters. He used a wire brush, cleaned it up and spray painted it red. It's had a place in my gardens, usually in planters every year. We've always wanted to make a fountain out of the pump, but he had his ideas and I had mine. We finally got together this year and came up with the cutest DIY Vintage Water Pump Fountain and Planter.
Check it here.
10. How to Upcycle Wire Lampshade Frames into Plant Stands
The frames used in these vintage lampshades have welded spokes, designed to be re-covered rather than replaced. Indeed, some of the lampshades shown in this tutorial show signs of precisely that.
Check it here.
9. How to Make a DIY Jean Skirt Out of Denim Pants
Turning jeans into a skirt is easier than you might think. This even works with jeans where the knees have blown out and lets you salvage the rest of the usable fabric.
Check it here.
8. How To Make A Tote Bag Out Of Blue Jeans
While hanging out at home, I was cleaning out closets and coming up with projects to make and do and I decided to figure out how to make a tote bag out of blue jeans. Simple and fun, this is going to be a super useful project that I could make in an afternoon without too much fuss, plus you are upcycling some old jeans.
Check it here.
7. How to Make a No-Sew Braided Headband Tutorial
With the weather getting much warmer and deciding to do a bit of gardening, I needed to make another headband–and this no-sew braided headband Tutorial using a t-shirt was perfect in every way. Sure, you can always just slap a bandana or a plain headband across the brow and go on with life, but seriously, who doesn't love a pretty headband that also works to wick away the moisture?
Check it here.
6. Easy Pillowcase Bag Upcycle
You can never have too many bags. Take this pillowcase bag shopping, to the pool, the library, and more. It's the perfect size for every occasion, not too big, not too small. It seems like there is always an extra pillowcase laying around, so why not make it useful? This is an awesome zero waste project that keeps on performing when you need it.
Check it here.
5. Upcycled Crystal Light Containers
It's been a great week of Mod Podge projects for Craft Lightning week. To finish off my co-hosting, I've got a really cute way to upcycle Crystal Light containers you may have laying around. They would make great desk organizers or gift packaging for friends or teachers.
Check it here.
4. Upcycled Flannel Hankies
These DIY flannel hankies are sure to become favorite homemade and frugal resources around your home for cold season and everyday use. See more Upcycled Clothing Projects.
Check it here.
3. DIY Table Centerpiece Out of Beer 4-Pack
Don't throw away your beer 4-pack. Make this DIY table centerpiece and upcycle trash! It's a lovely décor item you can use for weddings, home, and other important celebrations.
Check it here.
2. DIY Headband From An Old T-Shirt
Simple, stylish, and sustainable. This adorable DIY headband has it all! Grab an old t-shirt and get to upcycling with this easy-as-pie DIY fashion craft.
Check it here.
1. Doily Wall Art DIY
I've always thought that doilies were beautiful, but I didn't know what to do with them until I made this DIY Doily Wall Art! It's such a beautiful statement piece, and fits with so many decor themes!
Check it here.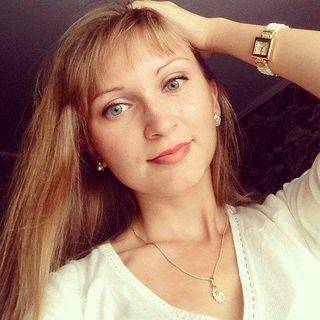 I share healthy recipes, clean eating ideas, and meal plans for weight loss, as well as give you the best tips on wellness, pregnancy, and parenting advice.