Need new storage? Instead of going out to buy something expensive, why not repurpose or upcycle your existing storage and organizers? This will lessen the junk you have in your home and may save more space! With that said, here are 15 easy DIY upcycled and repurposed storage ideas.
15. DIY Room Divider or Privacy Screen
Add privacy or hide away clutter with this DIY room divider! This folding screen is easy to make with bifold doors and contact paper!
Check it here.
14.
Are you looking for a way to store that mountain of blankets and pillows in your living room or bedroom? Or maybe you need a quick and easy way to put away toys at the end of the day? This rolling storage bin is the perfect solution!
Check it here.
13. How To Upcycle An Old Dresser Into A Chair And Ottoman
So here is a fun diy furniture project! Did you know you could take an old dresser and turn it a fabulous matching dresser chair and ottoman?
Check it here.
12. How to Upcycle a Craft Liquor Box into an Adorable Craft Organizer
I do love a good cocktail, but you know what I love even more? A wooden craft cocktail box. Seriously!
Check it here.
11. Chalkboard Table Top
Here is a photo of the finished table after my family had breakfast and decorated the table a bit.
Check it here.
10. DIY Dresser to Hamper Project
This DIY Dresser to Hamper project transforms a thrifted dresser into a practical pull-out hamper. Photo and video tutorials show step-by-step process!
Check it here.
9. Easy Tiffany Mirror DIY
Friends, I have a very cool project to share with you today. I'm so pleased with how this upcycled DIY Tiffany Mirror turned out. When you see the before pictures, and where I found it, I think you'll be shocked.
Check it here.
8. Creative Craft Paint Storage Using Vintage Sewing Machine Drawers
Creating the perfect place for craft paint can be a little challenging since the bottles are usually very small. I have the perfect creative Creative Craft Paint Storage idea to share with you today so keep reading for all the details on how I built it.
Check it here.
7. DIY Industrial End Table Makeover – How to Restyle a Mission Table
How many times have you spent good money on something you loved, then later your style tastes change? Me too!! I used to love Mission furniture and had quite a few pieces. Now, not so much. That's why I'm sharing my DIY Industrial End Table Makeover.
Check it here.
6. How to Make a TV Console from a Dresser
Hey friends, ever since I started seeing them on Pinterest I wanted to make a TV console from a dresser. I just needed to find the right size dresser for my house. We had a corner cabinet for our old TV but hubby wanted a bigger screen so this was my perfect chance to get our TV out of the corner. I hunted far and wide and searched craigslist for what seemed like forever…
Check it here.
5. DIY Repurposed Cooler Planter
I chose to freshen up the cooler with a bright lime green colour. Although this step is not necessary and the cooler could be left unpainted, the finished planter looks pretty cool (pun intended).
Check it here.
4. Upcycling Household Items as Repurposed Planters
Repurposing household items is a great way to savoney and hold on to items with sentimental value. Take a look at these creative repurposed planters for inspiration.
Check it here.
3. Easy DIY Tire Ottoman Made with Rope
Have you seen those dreamy rope ottomans on Pinterest? They're all the rage, especially with a boho decor. When I found out how much the rustic-looking items cost, though, I immediately decided to make a DIY tire ottoman with rope and am very happy with how it turned out!
Check it here.
2. DIY Oversized Wall Clock
There is no doubt about it, an oversized wall clock will make a bold statement in your home decor. The only problem is the bigger they are the more expensive they'll be. However, don't let your dream of owning a giant wall clock be crushed by the price, DIY it!
Check it here.
1. Red Painted Entryway Bench Makeover
I love clean pastel colors around the house, but I also like to mix in some intense colors like a super-strong red.
Check it here.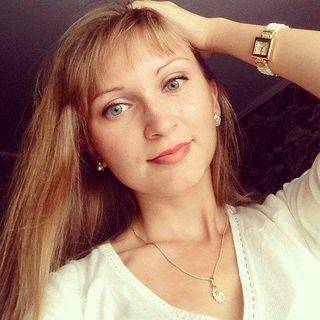 I share healthy recipes, clean eating ideas, and meal plans for weight loss, as well as give you the best tips on wellness, pregnancy, and parenting advice.