Spring is on its way and it is the perfect season to step out of the house and go for a picnic! It could either be in your nearest park or just outside your backyard. With that said, here are 15 healthy and creative spring picnic ideas everyone will love!
15. Avocado Cabbage Slaw
Crunchy cabbage and cucumber tossed in a creamy, zesty avocado sauce make this Avocado Cabbage Slaw a delicious compliment to many main dishes. It's a cool and refreshing side dish to serve at barbecues and cookouts as well.
Check it here.
14. Peanut Sauce Zucchini Noodles
This refreshing dish is abundant in fresh vegetables and flavor. It is completely vegan and gluten free, making it a fabulous low-carb dinner pick. See more Vegan Picnic Recipes.
Check it here.
13.
This budget-minded dish is chock-full of colorful veggies and black beans, dressed with a tangy, spicy homemade dressing. Whether you call it Texas Caviar or Cowboy Caviar, it is perfect as a side dish or an appetizer served with tortilla chips.
Check it here.
12.
If you love Mexican street corn as much as I do, you will love the combination of flavors in this healthy Mexican Street Corn Salad. Its creamy, spicy, salty, and citrusy, it's the perfect light side dish.
Check it here.
11. No Bake Peach Mango Pie
This No Bake Peach Mango Pie is one of the easiest desserts you can simply whip up in the blender! Yes you heard right in the blender! Simply blend all your ingredients together and chill in the fridge! This is one of those easy desserts you'll want to make for those summer cookouts.
Check it here.
10.
Who doesn't love a good turkey bacon avocado sandwich? This quick and easy sandwich has so much flavor and comes together in under 30 minutes!
Check it here.
9. Italian Bow Tie Pasta Salad
Ah, pasta salad. I really adore pasta salad. This Italian bow tie pasta salad is great for a side dish, potlucks, picnics, baby showers, or when you have leftover pasta you need to use up.
Check it here.
8. Chicken Salad with Grapes
This chicken salad with grapes is the perfect potluck salad. Bring it along to a party, BBQ, or holiday gathering and serve it up on a crisp lettuce leaf or sandwich bun!
Check it here.
7. Healthy Island Vibes Smoothie Recipe
If life has kept you from traveling this summer, don't be dismayed. You can bring the flavour of the tropics home with this delicious and totally good for you Island Vibes Smoothie recipe.
Check it here.
6. Whole Meyer Lemon Raspberry Bars with Graham Cracker Crust
Graham crackers belong one of three places: s'mores, a pie crust, or the compost. Prove me wrong; I'll wait.
Check it here.
5. Savoury Italian Pasta Salad Recipe
There are zillions of pasta salad recipes at your disposal. It's kind of like meatloaf, everyone makes it different. This particular recipe, which you can throw together in no time at all, is a classic… fit for any type of gathering or a simple family dinner.
Check it here.
4. Green Bean Potato Salad
Green Bean Potato Salad is a unique summer side dish that can be served warm or chilled! This recipe includes a zippy dressing that gives the dish such delicious flavor!
Check it here.
3. Greek Farmer's Salad with Watermelon
Instead of vine-ripened tomatoes- like the Greeks make it- I'm adding a ripe, seedless watermelon. The sweetness of the melon replaces that which you would've gotten from the tomatoes, while adding more texture to the dish. Be sure to use a personal-sized, seedless watermelon for this salad. Picking seeds out while eating is the pits- all sorts of pun intended.
Check it here.
2.
My husband says things like, "You know what I'd like to have for dinner?" and I say, "What's that?" and he says, "That Peruvian coleslaw that you make…with fish tacos."
Check it here.
1. The Best Chopped Salad Recipe with my Special Homemade Balsamic Vinaigrette
This Tuscan Chopped Salad Recipe is incredibly healthy and delicious with my special homemade balsamic vinaigrette dressing.
Check it here.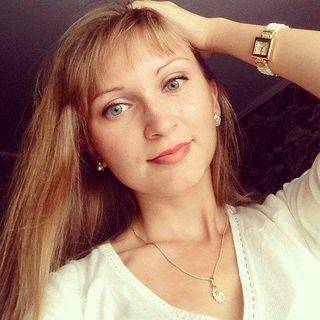 I share healthy recipes, clean eating ideas, and meal plans for weight loss, as well as give you the best tips on wellness, pregnancy, and parenting advice.