Valentine's day is just around the corner and what better way to make your loved ones feel special than by making their gifts on your own (with love)? Here are 15 easy Valentine's Day crafts both kids and adults can do!
15. Lego Valentines | How To Build A Lego Heart With Free Printables
If your kids are anything like mine, they love Legos! I've seen several Lego Valentines on the internet, but all of them just included random Legos. Random Legos are cool, but I thought it would be really neat if they could included a Valentine-centered Lego design with the Lego Valentines as well!
Check it here.
14. Valentines Treat Bags Monster Style
Today I have the most adorable Valentines Treat Bags to share. They are perfect for a classroom treat, to give to friends or hand out at the school Valentines disco. My daughter is attending a Valentines dance and is super excited. I hope you enjoy this tutorial.
Check it here.
13. 3-D Valentine's Cards: Super Easy, Super Fast, and Super Cute!!
My kids and I have been making this super easy, super fast 3-D Valentine's cards for several years now and they are always a HUGE hit in their classrooms! I like them so much better than traditional style Valentine pop-up cards because, with this method, the part that's popping out is actually the candy! They also take almost ZERO craft skills, but turn out to be super impressive! All you need is a few basic supplies and you can make the most memorable homemade Valentine card your class has ever seen.
Check it here.
12. Minecraft Valentine's Day Cards for the Classroom (with a free printable)
Is Minecraft cool around your house too? Are you looking for an easy Minecraft Valentine Card you can print up at home? Well, here you go!
Check it here.
11. Valentine's Day Sponge Art
With Valentine's day coming our way, I thought of doing a very simple activity with my kids. This Valentine's Day Sponge Art project is so easy to do that you can do it anywhere. We did ours right from the living room floor! Haha! If you are a teacher, it would be the perfect activity to make in your class room. If you simply enjoy creating sponge art by yourself, please go for it!
Check it here.
10. Valentine's Day Love Bug Craft
I recently found myself with an abundance of terra-cotta pots. Jackpot, right? The woman who lived in our house before us left a bunch of great stuff, terra-cottas included. So naturally I've decided to turn some of them into craft projects with Lulu. For Christmas we made a snowman and trees, and now we have a cute new project for Valentine's Day!
Check it here.
9. A Heart-full Kindergarten Valentines Day
I started planning for Valentines A LONG TIME in advance. You see, my homeschooler has two older brothers who go to public school, and I knew he might feel a little jealous when they came home with a bag full of Valentine's cards and candy
Check it here.
8. How to Make a Pandacorn Panda Unicorn Valentine Box
If you love pandas, unicorns or pandicorns (or is it pandacorns?), you will love my pandicorn panda unicorn valentine box.
Check it here.
7. Heart Suncatcher Valentines Day Toddler Craft
Since we just had a big snow storm and it's too cold to go outside I thought we'd brighten things up with a Valentine's craft for my toddler.
Check it here.
6. Star Wars Valentines: Porg Inspired Valentine Card Craft
If you're looking for a great Valentine's Day Star Wars craft, you will love these punny and porg inspired Valentine's Day cards!
Check it here.
5. How to Make Love Bugs with Recycled Paper Cups
While unpacking at The Farmhouse, I found a sleeve of red paper cups. I can't remember why I had them or what I bought them for. To make things worse, they were a little squished and most of them wouldn't do a great job holding liquids without leaking. When my son asked if we could have a crafts day (yes! The answer is always yes.), I pulled the cups out and had fun making love bugs with him.
Check it here.
4. 11 Ways to Paint Heart Rocks for Valentines Day
My favorite rocks to collect on the beach or lakeside are heart shaped rocks.
Check it here.
3. How to Help Kids Make a Valentine's Day Countdown Calendar
My kids are constantly needing to know how many days are left until the next holiday. They're on constant countdown mode.
Check it here.
2. How to Teach Your Kids to Sew With this Valentine's Day Craft
Try this fun Valentine's Day Craft and teach your kids beginning sewing skills at the same time. All you need is a few supplies and your kids will be sewing in no time.
Check it here.
1. Bath Bomb Recipe – Gifts Kids Can Make
These DIY Bath Bombs make great Gifts That Kids Can Make – for relatives or teachers alike! Easy Heart Crafts are always popular as gifts. But we also have another Easter Bath Bomb Recipe for you to check out here (lovely Peeps Bath Bomb shapes, so so sooo cute). And I think you will also like these fabulous Dinosaur Egg soaps – wash your hands to release the baby dinosaur!
Check it here.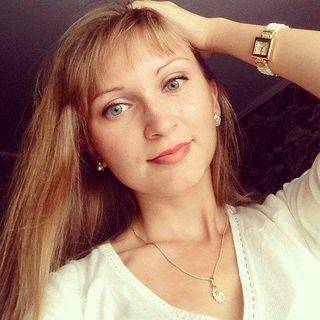 I share healthy recipes, clean eating ideas, and meal plans for weight loss, as well as give you the best tips on wellness, pregnancy, and parenting advice.