Despite all the benefits of the keto diet, someone may be scared of certain food restrictions. In fact, if you are happy to eat meat, eggs and cheese, you will hardly get any problems with the right amount of proteins and fat. What can you do if you need something ketogenic and vegetarian at the same time? You need vegetarian Keto recipes that I collected in this post!
First of all, you have to understand that even if you consume nothing but low-carb vegetables, you will never achieve ketosis. In this case, your body is deprived of both carbohydrates and fats. Where, then, is it to take the energy it needs so much and what should it turn into ketone bodies?
However, a solution can still be found. We made a little effort and found eight wonderful vegetarian keto recipes that will help you experience a new taste of this efficient diet. Bon appetit!
What Else Can you Do to Get Into Ketosis Faster?
You could try some of the dietary supplements. Trim Life Keto was formulated by Keto experts to include BHB salts, which helps your body reach the state of fat-burning ketosis faster and stay in it for longer, helping release stored fat in the form of usable energy.
Vegetarian Keto Recipe 1. Stuffed Avocado for Breakfast
Avocado is a food in fashion if we may say so. We add it to salads, bake and serve the most delicious snacks on its halves. And if you are a vegetarian, who decided to join the keto, this is a great food designed for you.
Lax vegans will love the combo of avocado, egg, and cheese – that sounds perfect for breakfast, doesn't it? And at the same time, your body will get as much protein as from meat products. If a couple of weeks later your body is already used to the diet, and the soul is still longing for a bit of carbs, add potatoes to this recipe. Remember, just a little bit!
Macros:
Fats: 20.3g
Proteins: 6.8g
Carbs: 5.0g
See more at Eazy Peazy Meals
Keto Recipe for Vegetarians 2. Zucchini and Parmigiano Cheese
As the hero of Twins said, the main secret of cooking with Parmigiano is to put as much cheese as possible. We absolutely agree with this, so get ready: there will be a lot of cheese in this recipe. Please note that the carbohydrate content here is slightly higher than other vegetarian recipes present, so be careful. This cheesy zucchini Parmigiano cheese should be consumed sparingly, just to prevent you from going out of ketosis. It will not be easy to resist, but we believe in you!
Macros:
Fats: 10g
Proteins: 14g
Carbs: 12g
See the details at An Italian In My Kitchen
Keto Vegetarian Recipe 3. Spaghetti Squash and Mushroom Sauce
The first thing that may surprise you in this recipe is a fairly high amount of carbohydrates. Of course, their content is significant, but the food is quite okay within the keto diet frames. We will not recommend this recipe for those who just jumped into the keto train, but if you are already an experienced dietitian, feel free to enjoy the amazing creamy taste of this wonderful food.
Macros:
Fats: 24g
Proteins: 11g
Carbs: 21g
For more details see The Healthy Foodie
This post contains affiliate links. If you choose to buy something using my link, I earn a commission at no extra cost to you. For more information, see my disclaimer here.
LOOKING FOR A HARDCOVER KETO COOKBOOK?
Recipe 4. Fried Eggplant for Vegetarian Low Carb Diet
Eggplant is far from being an overall idol. However, we believe that it is understated in vain. Don't you like eggplants? So, you just don't know how to cook them properly! Don't worry though, as we have got a top secret keto recipe for you. Slice the vegetables and fry them with garlic and Parmesan. Your lunch is ready in several minutes, and spicy garlic-and-cheese flavor will help you to turn into a real fan of eggplants.
Macros:
Fats: 22g
Proteins: 12g
Carbs: 6g
See more at All Day I Dream About Food
---
Since you are reading this post, you are probably interested in trying the Ketogenic Diet. As a beginner, you might struggle with planning your diet in advance. Just get yourself this 30-Day Keto Diet Meal Plan created for busy people, and never worry about what will be your next meal tomorrow!
---
Recipe 5. Keto Vegetarian Grilled Halloumi Salad
Greek salads are a real gemstone of any diet, and keto is not an exception. Full of vegetables, herbs, olive oil and light cheeses, they conquer not only with a huge amount of nutrients and low calories, but also an incredibly colorful view. And this very salad proves all that in the best possible way.
This cheese and veggies salad looks great, but besides it is also able to play a little joke with you. The slices of grilled halloumi cheese on the base of cucumbers, tomatoes, arugula, and walnuts look like pieces of fish or chicken. At the same time, they do not taste any worse, and that makes them possible to turn a vegetarian lunch into a feast. The salad is rich in vitamins, proteins, and fats and contains very little carbs. Want to get to the top of taste? Eat it cold – and know the true keto bliss.
Macros:
Fats: 47g
Proteins: 21g
Carbs: 7g
See the details at Tasteaholics
Recipe 6. Vegetarian Keto Burger
A lot of people used to think that burgers are the enemies of any diet and healthy ration in general. We offer you to break the stereotypes and discover a completely different kind of yummy – the same juicy, appetizing and multi-level as a regular burger, but only much, much healthier.
The key secret of this vegetarian burger is low-carb keto buns made from almond and coconut flour, psyllium husks, garlic and onion powder, and flax meal. But that's not all – the most delicious things are just to come. The filling of marinated Portobello mushrooms, cheddar cheese, lettuce, eggs and homemade mayonnaise will open up new facets of taste for you. And don't be scared of extra calories and carbohydrates – there are surprisingly little of them in this very Keto Burger.
Macros:
Fats: 55.1g
Proteins: 23.7g
Carbs: 8.7g
For more details see Keto Diet App
Recipe 7. Sage and Cheddar Waffles
The ketogenic diet is not a reason to give up a dessert. Moreover, you can find many delicious solutions to diversify your everyday low-carb menu. If you are skeptical about such statements, then you should try to cook these delicious waffles of cheddar and sage.
The recipe sounds really intriguing. Just look at the list of ingredients and see coconut flour and coconut milk, dried sage, grated cheddar and garlic powder. No additional preparation of the product is required: all you need is to mix all the ingredients and send the resulting mixture to a waffle iron. By the way, these waffles can be consumed not as a dessert as well. Just taste them with your favorite sauce and discover a stunning low – carb keto snack-just 3.8 gr of carbs for you!
Macros:
Fats: 17.0g
Proteins: 6.5g
Carbs: 3.8g
To get more details see Ruled Me
Recipe 8. Spinach and Feta Pie
When your keto diet is on, you have to forget about pies and cakes. We mean regular, high-carb, sweet and very-very weight-harmful pies and cakes. However, you can afford this original delicacy of spinach and feta cheese without extra calories and carbs you as often as you like.
Thanks to the leaves of spinach and mint, this keto pie looks very colorful, but the main secret of taste is not even that. A gorgeous crispy crust of almond and coconut flour makes the food truly divine. Just to match the filling, where you will find much, incredibly much of soft and tangy cheese besides leafy greens. And no carbs, of course!
Macros:
Fats: 16g
Proteins: 10.6g
Carbs: 2g
See more at Ditch the Carbs
Even if you are already used to your vegetarian diet, switching to the keto may seem difficult enough for you. Deciding to reduce the carbs to a small amount, you may feel definitely frustrated. This feature of the diet requires perseverance and willpower, but self-discipline usually helps to cope with the discomfort and establish the right menu.
The most important thing for you to do is to go on monitoring the daily carbs you consume, as you venture to increase its content and never reach ketosis eventually.
8 Best Vegetarian Keto Recipes
Despite all the benefits of the keto diet, someone may be scared of certain food restrictions. In fact, if you are happy to eat meat, eggs and cheese, you will hardly get any problems with the right amount of proteins and fat. What can you do if you need something ketogenic and vegetarian at the same time? You need vegetarian Keto recipes that I collected in this post!
Ingredients
Stuffed Avocado for Breakfast
Zucchini and Parmigiano Cheese
Spaghetti Squash and Mushroom Sauce
Fried Eggplant for Vegetarian Low Carb Diet
Keto Vegetarian Grilled Halloumi Salad
Instructions
Choose any Vegetarian Keto Recipes from the post that you like
Click on the link below the photo to get the full recipes and instructions.
Try the best Vegetarian Keto Recipes and share your photo under my pin on Pinterest!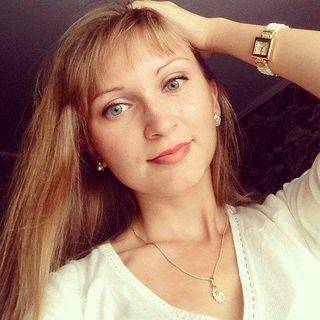 I share healthy recipes, clean eating ideas, and meal plans for weight loss, as well as give you the best tips on wellness, pregnancy, and parenting advice.