Do you have a bunch of old wooden pallets at home? If so, then this is the perfect time to craft some new and functional home decor! If you are going for a rusty look for your home, then this is especially perfect for you. In this post, you will see 13 easy DIY wood pallet projects ranging from wooden displays to functional organizers, tables, and more!
13. How to Build a Bee Garden from a Wood Pallet
I'm going to touch on several topics in this post: saving the bees, how to build a bee garden in a wooden pallet, and eco-friendly crafting supplies. So let's dive in!
Check it here.
12. DIY Hack: Wooden Pallet Charging Basket
Have some left over wooden pallets? Let's turn them into something useful like a charging basket. See how easy it is that even a beginner with no knowledge of woodworking can do!
Check it here.
11. Leftover Pallet to Wine Bottle Stand
A wooden pallet, and some easy DIY can turn it into a fancy bottle stand with the help of this tutorial. No woodworking experience required, just lots of enthusiasm!
Check it here.
10. I Turned This Crate In To A Bedside Table
Yes, I did, in less than an hour. I found some crates, some pallets, nails, hammer and voila! A little bit of hammering and nailing and this DIY project was ready in no time.
Check it here.
9. DIY Easy Kid Art Displays & Tips
Is your house overflowing with art projects from kids? I know you want to be able to preserve artworks, but sometimes it can just be too much! Here are 5 DIY kid art displays for your favorite artworks made by your children, as well as a few pointers on how to deal with everything that comes home!
Check it here.
8. How To Build A Pallet Coffee Table Step By Step
I know that you guys love to DIY and craft, so I wanted to share with you a way to do it for less! Pallet furniture is an easy way to get a rustic look without the hefty price tag. This DIY tutorial will show you how to build a pallet coffee table. All it takes is some elbow grease and time (and of course a few tools)!
Check it here.
7. How To Make A Pallet Herb Garden
My husband is a chef and loves cooking so we always have some fresh herbs on our kitchen windowsill. The downside is that they die pretty quickly. So I came up with this idea of a herb garden I could put outdoors and after some research online I've picked the one I really liked. But…
Check it here.
6. DIY Farmhouse Sign with Pallet Wood and Repurposed Lug Wrench
Calling all Fixer Upper fans, you're going to love this DIY farmhouse sign made with pallet wood and a repurposed lug wrench.
Check it here.
5. Thankful Grateful Blessed Pallet Wood Sign for Fall
This Thankful Grateful Blessed pallet wood leather sign is the perfect addition to your Fall decor, but could be used in your home year round. This step by step DIY tutorial walks you through all the steps to create your own rustic Fall sign.
Check it here.
4. Pallet Wood Side Table With Rustic Style
If you're looking for inexpensive furniture, build your own with pallet wood. I love this side table with rustic style.
Check it here.
3. DIY Pallet AC Unit Cover You Can Make In Just 45 Minutes
This DIY pallet AC unit cover couldn't be any easier. If you're looking for a quick way to cover your unsightly air conditioning unit, pallets are the way to go. Here's a simple tutorial for this DIY AC unit cover.
Check it here.
2. Top Tips On Incorporating Wooden Pallets In Your Wedding
Pallets are now being used for multi-purposes apart from storage and carriage of goods, it is now used for designs and decoration, little wonder couples in this present age use and incorporate them in their wedding decoration. One of the reigning trends of 2018 weddings is wooden pallets. Why not start using pallets today, incorporate them into your wedding?
Check it here.
1. How to Make a Hanging Rope Shelf
Learn how to make a hanging rope shelf from left over wood (or even pallet wood). I love that you can making these rope shelves one or two or even as three tier shelves for the garden or indoors.
Check it here.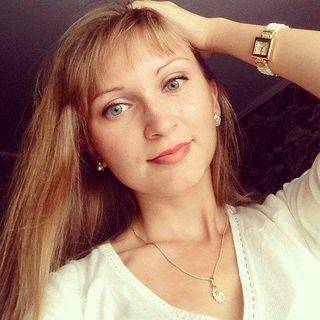 I share healthy recipes, clean eating ideas, and meal plans for weight loss, as well as give you the best tips on wellness, pregnancy, and parenting advice.