There are so many ways you can stimulate your child's senses even at a very young age. One of them is by introducing them to colors, numbers, and the alphabet. And an easy way to do this is by giving them some coloring pages with numbers or alphabets as a guide. With that said, here are 15 fun and free printable coloring pages for kids you can find online!
15. Free ASL Alphabet Coloring Pages
We have really enjoyed learning American Sign Language (ASL) together as a family. It has become a major part of our homeschool preschool curriculum. These free ASL alphabet coloring pages are great for teaching preschoolers or young children the signs for the ASL alphabet.
Check it here.
14. Scribbleprints Clover Coloring Page
Since St. Patricks Day is coming up, I just wanted to remind everyone about the free Clover coloring pages I have on my site! I also have several other designs to choose from.
Check it here.
13.
We love spending time outdoors in the summer hence why we made a summer scavenger hunt, but not every day is as sunny as we would like. On those rainy summer days, spend a little time exploring your creative side with these free printable summer coloring pages.
Check it here.
12. Positive Affirmations And Positivity Postcards For Kids And Adults
We have some positive affirmations and positivity postcards drawn and designed by my 15-year old daughter for the site, to help kids and parents/adults to approach their days with a positive vibe.
Check it here.
11. Space Coloring Pages For Adults And Kids
Teaching your kids about the planets is fun when you use our space coloring pages printable for kids. When you use coloring pages to teach kids about various areas in life, they retain the information for longer. Today I'll share a few reasons why coloring is beneficial for kids and what you can do with this space coloring page for kids.
Check it here.
10. Positive Thoughts Free Printable Colouring Pages
Colouring became a big craze a few years ago, when adults suddenly seemed to reconnect with their younger selves and remembered just how lovely it can be to sit down and lose yourself in a little colouring in.
Check it here.
9. Mommy and Me Printable Coloring Pages
Looking for a relaxing quiet time activity to do with your toddler? How about coloring? These free printables each have a coloring page for a toddler and for an adult!
Check it here.
8. Free Printable Coloring Pages
Free printable coloring pages for kids save parents time and money! I have a whole collection of free printable coloring pages for many different seasons, holidays and themes available.
Check it here.
7. Heart Coloring Pages
Coloring pages are our favorite way to celebrate holidays with kids. They are so easy and inexpensive that I had to design some for Valentine's Day. And what's better for this season than hearts?
Check it here.
6. Free Ocean-Themed Coloring Page Printable!
You could use any photo or coloring page you'd like. However, we've created this fun ocean-themed coloring page which has seashells, a sea horse, sea star and coral. Just colour the motifs using your favourite pencil crayons then follow the instructions over in the post.
Check it here.
5. Winter Wonderland Coloring Page
With the first of December just around the corner, we're giving you a little gift to start off the Winter season. Please enjoy this fun freebie we put together…a printable Winter coloring page!
Check it here.
4. Free Spring Coloring Pages for Kids
When spring starts to bloom and the kids no longer need their coats to play outside, it makes everyone happy! We love getting rid of those cold winter days and soaking in the sunshine!
Check it here.
3. Free Printable Easter Coloring Pages
Hopping into Easter and wondering how to entertain the kids at home? Try these fun and free printable Easter coloring page pdf that are ready to print and use. Print out all the full page Easter coloring sheets and make your own Easter coloring book.
Check it here.
2. Unicorn Color by Number – Free Printable Coloring Page
Looking for a fun Unicorn Color By Number for the unicorn lover in your family? We have you covered with this free printable unicorn coloring pages.
Check it here.
1. 3d Princess Paper Doll Colouring Pages
Finally… though I THOUGHT we had finished our 3d Paper Doll Princess series…. there was SO MUCH demand for "colour your own Princess paper doll"… that I managed to get two of them made for you!
Check it here.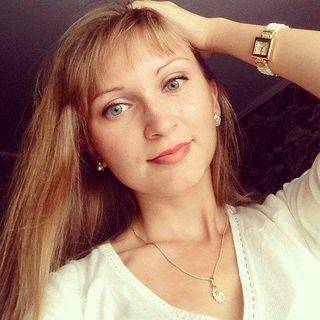 I share healthy recipes, clean eating ideas, and meal plans for weight loss, as well as give you the best tips on wellness, pregnancy, and parenting advice.