Spring break is right around the corner and you must now think of ways to keep your kids entertained at home without watching the TV all day! But do not worry because I have here a list of the best fun crafts and activities your kids can do at home!
15. The Best Time to Find Sand Dollars
Sand dollars are some of the most interesting collectibles you can come back home with after a visit to the beach. The flat, circular shape and the star pattern at the top all make for a very unique keepsake.
Check it here.
14. Where to Find Sea Glass in Florida
Collecting sea glass is a fun activity that both children and adults enjoy. When you find a piece of sea glass, it is exciting to imagine how long it has been floating around the ocean and what the glass was once a part of. You can then use your newly-found sea glass to make jewelry or decorate your home.
Check it here.
13. "Bloom Where You Are Planted" Spring Printable
Add a little flower power to your spring decorating with some blooming wall art featuring the hand-lettered phrase "Bloom where you are Planted".
Check it here.
12.
While out and exploring our area, we talked about how we needed to do some nature crafts. So we came home and devised a fun way to make our own spring flowers craft using the stockpile of egg cartons we have.
Check it here.
11. Nature Hunt Bingo
Ahhh, the great outdoors in the summer. The fresh air, the beautiful sounds, the vibrant colors. When I was young, I would often sit on the steps of our back porch in silence, just taking it all in. Mother Nature is absolutely breath-taking, and now that I'm a parent, I want my children to experience it and appreciate it just as much as I do!
Check it here.
10. DIY Scented Sidewalk Chalk
Growing up, the majority of my playtime was spent outside – building forts in the woods, riding my bike, playing in the leaves, skating down at the creek, jumping rope and playing hopscotch and kick the can. There were no wireless electronics like there are today, and as a kid, outside was where we just felt, well, FREE.
Check it here.
9. Cute Beach Themed Snacks for All Your Summer Parties
Summer is almost here, which means you're going to be looking for fun ways to entertain your kids when they're out of school.
Check it here.
8. Ocean Water Drink for a Delicious Summer Float
Summer is in full swing here, which means it has been SO hot lately! We've been looking for ways to cool down from the summer heat. And one of my favorite treats on a hot day is ice cream! If you love ice cream, then you're going to love this fun summer float idea made with a copycat Sonic Ocean Water drink!
Check it here.
7. Fun Feed the Shark Color Sorting Game
Summer is in full swing. And that means I'm always looking for fun new ways to entertain the kids with simple crafts for kids. I love coming up with activities that are fun and educational, which is why this cute shark color sorting game is perfect! It's great for helping your toddler or preschooler grasp a variety of concepts, and have fun while they're doing it!
Check it here.
6.
DIY Felt Flower Crown Craft
This craft would also make a wonderful addition to a fairy birthday party. If you are planning for a fairy party, be sure to check out all of our Fairy Party ideas.
Check it here.
5.
DIY Unicorn Banner Craft
We are back with another DIY project, and this time it is a Unicorn Banner. If you have been following this blog for a while now, then you surely know that my daughter is obsessed with these magical creatures (hence the blog name).
Check it here.
4. Paper Plate Rainbows – Easy Spring Craft for Kids
It is one of my favorite times of the month! Today is the Inspire My Creativity Link Party and our theme this month is spring. I know most of us are more than ready for spring after such crazy weather this winter. I decided to share our Paper Plate Rainbows today for our spring craft.
Check it here.
3. Cardboard Tube Bird Feeders – Fun & Easy Craft
The end of summer is closing in on us! Fortunately, we have done almost everything on our summer bucket list. One of our items was to make nature crafts. I have been wanting to do this bird feeder project for a few weeks now but just hadn't gotten the supplies. It is so super easy and the kids had a blast making them!
Check it here.
2. Spring Scavenger Hunt For Kids
This FREE printable spring scavenger hunt for kids will help your child practice their observation skills and learn about the changing seasons! It's a great way to entice your child outdoors and have some fun together.
Check it here.
1. Egg Carton Crafts Spring Bugs
We don't need much of an excuse to craft in our house, but when something as significant as the season changing we use that to our advantage. Since the time my daughter started walking she has been chasing insects.
Check it here.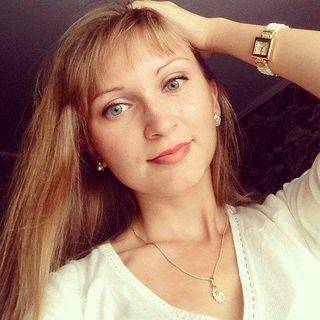 I share healthy recipes, clean eating ideas, and meal plans for weight loss, as well as give you the best tips on wellness, pregnancy, and parenting advice.