Winter art and crafts activities
Sure, playing outside the snow is fun and all but it is understandable where there are days you just want to stay inside your home and light a fire in your fireplace. However, it is also important to keep your kids entertained during the wintertime! Here are some indoor winter activities your kids will enjoy.
DIY Christmas decorations. A good Christmas tree should reflect your family. With this, give your children the freedom to decorate their tree how they want it (with a little guidance from your of course).

Bake. Nothing beats a chilly weather than a warm batch of baked goodies! This will also encourage your kids to know their way around the kitchen!

DIY snowman decor – you can decorate your house with some snowmen using popsicle sticks, cotton, socks, and more!

Board games – Take out your board games and play a game that is fun for all ages! This is a good way for the whole family to bond.
You can also take this opportunity to teach them something creative and new instead of just giving them the option to watch TV or use their phone and computer for endless hours. You may think that your options are few and limited when it comes to activities that you can do in the comfort of your own home but what you don't realize is entertaining your teens does not require you a lot. You just need to present them with interesting and productive activities (and maybe a reward at the end), and your teens will be entertained for the rest of the day.
Baking (you can never go wrong with cookies and brownies as a start)

Painting or drawing

Painting your nails

Scrapbooking

Journaling

Make a collage out of old magazines

Knit and embroidery

Bead jewelry making

Make an ice cream

Do makeovers on each other

Clean your wardrobes
Educational and printable winter crafts
Being stuck at home should not limit you and your kids to be entertained and productive. Actually, this is the perfect time for you and your family to bond and do some fun activities!
Games especially will help your children practice a longer attention span as they will be focused on the task at hand. It is also always good to add in some educational games such as quizzes or flashcards to hone their memory and problem-solving skills.
With all that said, you may now be wondering about what things or games to buy. But if you must know, you can actually just print out these kinds of games within the comforts of your own home! Some of the few educational printable games you can find online are:
Maze games. This will challenge your children to use their brains and think of ways to escape. There are different themes of mazes so be sure to choose ones that you are sure to catch the interest of your kids.

Word search. If your kids are already at the stage where they can read and write, then word search is a great game to try. Depending on the skill of your child, you may want to print out easy or intermediate levels.

Connect the dots. Kids of all ages always love this kind of game. You can choose to print out numbers or the alphabet instead of plain dots to further challenge your children.

Spot the difference. This is also a fun and challenging game for your kids that is easily printable. Make sure to print fun photos that your kids will love!

Color by number. To further hone your children's artistic sides, you may give them a simple coloring page or you can also print out photos with specific numbers to them wherein there are assigned colors to the numbers.
15. DIY Wood Block Snowman: Reversible Cricut Winter Craft
An Easy DIY Wood Block Snowman craft perfect for winter. Use a Cricut to make this a reversible Christmas decoration out of 4X4 blocks.
Check it here.
14. Popsicle Stick Winter Bucket List
Learn how to make this Popsicle Stick Winter Bucket List Craft and Activity to enjoy during the winter months!
Check it here.
13. Winter Curled Paper Snowflakes
Bring the winter indoors! Learn how to make Winter Curled Paper Snowflakes this winter season.
Check it here.
12. DIY Winter Snowflake Soap Recipe
Bring the winter indoors this season with this DIY Winter Snowflake Soap Recipe! This recipe is fun and easy to make. Plus, you can get creative and customize the scents and colors of these bars.
Check it here.
11. Milk Jug Snowman Craft
Create this adorable Milk Jug Snowman Craft to display in your home this holiday season!
Check it here.
10. Winter Decorating Idea Using Repurposed Light Globes
Do you decorate your home for the winter? Will you be on the hunt for these glass globes now too? I mean how cute is that!?! Warms the heart on a cold day.
Check it here.
9. Easy Flame Free DIY Snowman Luminaries for Kids
Let's dive right in and find out how to make these easy DIY snowman luminaries.
Check it here.
8. DIY Reusable Hand Warmers
I'm going, to be honest, sometimes my hands are cold. Like really really cold. And I need a hand warmer that will last more than one or two uses. But I hate buying those silly plastic ones that, while super hot (sometimes too hot) and fun for the kids, just don't seem to stand up to the test of time.
Check it here.
7. How To Make A No-Sew Fleece Hat
With winter coming, I'm all about making some fun and simple ways to stay cozy. That's why we are showing you how to make a no-sew fleece hat! This project is super easy to make. No sewing required, and you get a pom-pom, a fun cuff, and a really warm hat!
Check it here.
6. How To Make A Winter Headband For Women
In this simple sewing tutorial, you're going to learn how to make a winter headband for women. With the harsh winter weather coming up quickly, it's a perfect time to start getting prepared. Covering up your head and your ears is a great way to stop earaches and sicknesses from happening.
Check it here.
5. Upcycle An Old Sweater Into A Cute Sweater Vase
Upcycling is not only a green choice that saves money but it also makes it so easy to coordinate items to match your current home decor and theme. Some items, like this upcycled sweater vase, can be altered every season or holiday to make it a year round decoration.
Check it here.
4.
Sprucing up your home for the winter months can give you a fresh outlook, a great way to start the new year! These pretty snowflake mason jars are perfect as a centerpiece, on shelves, or part of your winter mantel.
Check it here.
3. Pom Pom Scarf
I saw a pom pom scarf on instagram about a year ago and wanted it immediately. Two problems: it was $100, and the colors in it were…well, less cute than the colors I'd have chosen. So, I decided to make my own customized vegan dollhouse pom pom scarf.
Check it here.
2. How To Make Fabric Corner Bookmark
I love reading, it is one of my favourite pastimes and find it so relaxing, especially in winter when its cold outside you can instantly transform into a new place with a book. One thing I don't like doing is folding down the pages.
Check it here.
1. Finger Knitting Ear Warmers – How To
I really enjoy finger knitting projects! They are easy to do for kids, don't require any special supplies, and thankfully, isn't a messy project.
Check it here.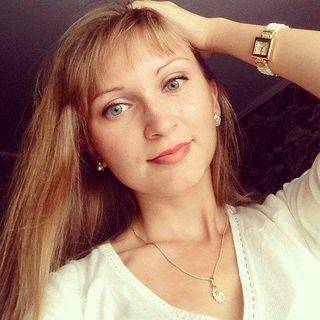 I share healthy recipes, clean eating ideas, and meal plans for weight loss, as well as give you the best tips on wellness, pregnancy, and parenting advice.