Apple theme preschool printables
While still young, parents should already stimulate and engage their children's senses and interests. This means that they should let their children be curious about their surroundings and start learning how most things work. Games (specifically interactive ones) and DIY crafts are a great example of this. Naturally, children have quite a short attention span and are more prone to get bored or lose interest that are not fascinating to them. This is why simply sitting them down while parents teach them stuff does not usually work especially with young kids. And because of this, parents should think of creative and fun ways to teach their children. Games such as board games, puzzles, and other interactive activities help challenge children's minds as they will be encouraged to think more actively and make decisions. These activities will also help your children practice a longer attention span as they will be focused on the task at hand. It is also always good to add in some educational games such as quizzes or flashcards to hone their memory and problem-solving skills.
With all that said, you may now be wondering about what things or games to buy. But if you must know, you can actually just print out these kinds of games and crafts within the comforts of your own home! Some of the few educational printable activities you can find online are:
Apple Math Printables such as puzzles, counting printables, number sorting, etc.
Apple Literacy Printables such as letter tracing apple cards, apple rhyming strips, apple bingo game, etc.
Apple tree printable
Apple alphabet matching game
Apple coloring printable
And more!
Apple gross motor activities
If you are wondering, gross motor skills are those that require a whole body movement and involves establishing muscles of the body to perform everyday functions such as standing, walking, running, jumping, etc. Working on gross motor skills helps your child gain strength and confidence in their body. It also helps them get exercise and physical activities which promotes a healthy lifestyle. Furthermore, it will also develop their ability to do more complex skills in the future such as playing basketball, soccer, etc. With that said, you do not need a fancy setup each time you do some gross motor activities. Here are some easy apple themed gross motor activities you can do in the comfort of your home:
Apple Play Dough Mats

Apple Scissor Skills

Apple Tossing

Apple Picking

Apple Paper Plate

And more!
15. Pine Cone Apple Tree Craft for Kids
Grab a few pine cones on your next nature walk! This Pine Cone Apple Tree craft for kids is super easy and fun to make.
Check it here.
14. Back to School Apple Scented Slime
Create this yummy smelling Back to School Apple Scented Slime this fall season! This stretchy apple slime will keep kids entertained during the cooler months.
Check it here.
13. Apple Paper Plate Craft
Learn how to make this Apple Paper Plate Craft with an adorable little caterpillar sticking out of the bite mark! This is a great craft for the upcoming back to school season.
Check it here.
12. Free Printable Apple Activity Pack
Enjoy our FREE printable Apple Activity Pack with fun activities for the kids to enjoy!
Check it here.
11. Parts of an Apple Printable Activity
This printable parts of an apple activity is perfect for preschool and kindergarten children.
Check it here.
10. Cute Apple Popsicle Stick Craft
This cute Apple Popsicle Stick craft is an easy fall craft for kids to make at home or at school.
Check it here.
9. Yarn Apple Craft for Kids
Our preschooler has great gross motor skills. She can ride her bike ride, swim, play sports, and do gymnastics. These are all things she loves and asks to do often. Getting her to sit down and work on fine motor skills is not as easy.
Check it here.
8. DIY Apple Stamp Craft for Kids
Fall is upon us and that means…apple season! Picking apples, baking apples, and biting into the juiciest, crunchiest apples is probably the most wonderful experience to usher in the start of fall!
Check it here.
7. DIY Apple Tree Magnet: Fingerprint Art Kids Will Love
This Apple Tree Fingerprint Magnet is such a fun and easy craft for kids that they will more than likely want to make multiple magnets all day long! You probably have most of the items that you need for this activity already in your craft stash.
Check it here.
6.
I love finding fun activities to do with the kids. We love getting crafty and this Apple Painting Preschool Activity is one that my kids have always loved to do as little kids. Apple painting can get a bit messy, but I totally believe that mess is just a part of having fun as a kid, so bring on the mess!
Check it here.
5. Erupting Apple Science With An Apple Volcano
Erupting apple science for awesome fall activities for kids! After our PUMPKIN- CANO was a big hit, we wanted to try an APPLE-CANO or apple volcano too! Share a simple chemical reaction demonstration the kiddos will love to try over and over again.
Check it here.
4. Balancing Apple (FREE Printable) Activity
The great balancing apple! Apples are a great theme to add to fall learning and this balancing paper apple fall activity is perfect for fall STEAM!
Check it here.
3. Easy Playdough Recipe Caramel And Apple
This easy playdough recipe is a fun sensory activity for kids to enjoy during the autumn and fall months.
Check it here.
2. Easy Playdough Recipe Caramel And Apple
This easy playdough recipe is a fun sensory activity for kids to enjoy during the autumn and fall months.
Check it here.
1. Easy Handmade Pomander Balls: Traditional Natural Air Freshener
Apples, oranges & cloves make the most wonderful Easy Handmade Pomander Balls Natural Sachet. These are the perfect, simple gift idea for all.
Check it here.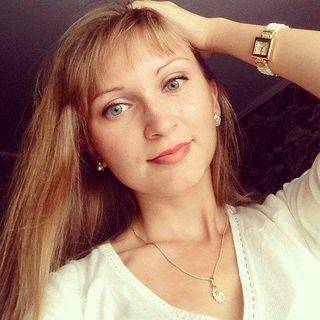 I share healthy recipes, clean eating ideas, and meal plans for weight loss, as well as give you the best tips on wellness, pregnancy, and parenting advice.