If you have a lot of relatives or friends sooner or later you will probably have the honor to arrange a baby shower and perhaps not even one. Of course, it is very honorable and pleasant, but in some cases, the organization of the holiday threatens to hit your budget seriously. If you do not have an unlimited source of funds, but still want to do the best you can afford you will surely be helped by our advice on the arrangements of a baby shower on the budget.
From 12th + White
So, who should pay for a baby shower?
As a rule, it is the host who traditionally pays for the baby shower and takes related expenses. But if you are rather limited in funds, feel free to share the responsibility and costs by asking a few close family members or friends to participate. This helps to reduce overall costs and eases some of the financial commitment to arranging a baby shower. Don't forget to be moderate and polite when you ask for money. You can also create a private online baby shower fund. If family and friends would only like to contribute money to a baby shower rather than helping the host this kind of crowdfunding will be a kind of reassurance for both sides. And whatever happens, never ask a future mom to help pay for a baby shower – it is a point of baby shower etiquette after all.
Average Baby Shower Budget
Frankly speaking, the amount of spendings is all up to you and everyone has his own opinion about the average cost of a baby shower so that the exact and specific figure is unlikely to be called. However, we can roughly tell you how to plan your budget based on the arrangements list.
Placing
Average cost: about 5 percent of the total budget
There is no need to pay for the rent. If you have enough space in your own home, just go ahead and place it there. If the shower is going to happen in late spring or summer, feel absolutely free to use your backyard. If you go with your yard, be sure to have alternative plans in case of rain or extremely windy and cool weather.
If your house is too small and you don't have a yard, look for places that you can get for free or just for a small donation.
Invitations and Stationery
Average cost: 0-10 percent of the total budget
You can unsubscribe from store-bought invitations and make them on your own. Almost anyone can do this with simple software like Photoshop and then just print the cards. If you are unsure of your talent in this area, there are hundreds of invitations that you can find online. You simply upload them, add information for your event, and then print. Besides, most of DIY baby shower invitations ideas are rather cute. And of course, if your friends are stuck to modern technologies, you can send them beautiful cards by e-mail as well.
Decorations
Average cost: 5 percent of the total budget
You may be surprised by the great number of decorations that you can find at affordable prices. Dollar stores are full of cute and up-to-date things, some of them are even color-coded to make your planning easier. If you have got kids, nephews, or nieces, ask them to help you make some DIY decorations. Also, do not spare time searching for sales of dishes or accessories. By the way, you can try latex balloons instead of Mylar ones – they are very inexpensive, and their huge bundles will make the holiday bright.
Flowers
Average cost: 5 percent of the total budget
Wildflowers will look charming, natural, and absolutely fascinating. Even if you don't have time to walk through the meadows yourself go to the local farmer's market to buy flowers and make your own centerpieces. You can choose one thematic flower as white Calla lilies or pink peony roses or make more colorful compositions. Feel free to make paper floral arrangements that will cost quite inexpensive but look charming and appropriate. Kraft paper and other materials on them can be found in You may search for craft paper and other necessary materials at various DIY goods stores.
Foods
Average cost: 40 percent of the total budget
The best way to save on food is incredibly simple – just cook everything by yourself! You can do without suppliers and go to your local grocery store for discounted products. Even if you have no cooking experience, good distribution of snacks such as sandwiches, tacos, cheese, fruits, and crackers should not be a problem. Service and tips for employees of event agencies are also expensive so that self-distribution or buffet table will save you a tidy sum of money
Variations on the theme of food can be endless. If you have a baby shower in the middle of the day, you can serve a light lunch. Finger foods, cupcakes, sandwiches, and sliced vegetables and fruits are a great and relatively inexpensive choice. For an afternoon shower, you can simply order snacks and a punch bowl for drinks.
Cake/Dessert
Average cost: 5 percent of the total budget
The cake will cost you almost nothing if you manage to find talented and skilled confectioners among your friends even if they are not professionals. The same thing works with other kinds of desserts as well. The sister of the mother-to-be makes delicious muffins? Ask her to bake several batches with special decorations. The same goes for macaroons, cap cakes, or puff pastries.
Entertainments
Average cost: 0-10 percent of the total budget
For a baby shower, you don't need to invite a string orchestra or fire-eaters – it's a sweet and fun party for the mother-to-be, not a wedding after all. Listen to your favorite songs on the iPod, come up with witty jokes, make a fun movie or video about the future mother, or just tell fortunes if the mom-to-be expecting a boy or a girl, if you still do not know of course.
Favors
Average cost: 10 percent of the total budget
The favors can be simple or complex as you like. You can be inspired by any ideas from here but do not forget that your plan should match the personality of the guest of honor and the baby shower theme. And remember that everything depends on the beauty of the package – even homemade cookies in a craft package tied with a nice ribbon will bring a lot of joy.
Games and Prizes
Average cost: 5 percent of the total budget
You don't have to do anything extravagant. The contests for the fastest braiding, putting a diaper on a doll, or inventing the most unusual name for the kid never require huge expenses but give a lot of fun. Of course, the Internet always comes to the rescue and provide a lot of ideas for baby shower games.
Take care of the prizes for the winners. It can be funny stationery, candies, or hair accessories. Some people give gifts that they win directly to the guest of honor. If this is a tradition for you, you will want to buy things for a new baby. That may be a baby shampoo or a lotion, baby socks, and any other small but useful items that a new parent may need.
A Present for the Mom-To-Be
Average price: as you wish
A baby shower itself is a great gift for a new mom. If you want to please her with something else, collect a small present basket with other guests, with each thing for mother-to-be only. When a baby comes, the mother is completely immersed in caring for her so that she does not even have time for herself. Treat your friend to her favorite tea or sweets, a good book, a nice accessory, useful cosmetics for skin or hair care. If this is your close friend, then you probably know how to bring her joy, and a beautiful basket of gifts will be a touching memory.
And finally, there is a small warning that will always save your nerves. If relatives or friends of the future mother insist on turning a baby shower into a chic and expensive party you have every right to transfer the arrangement of the holiday to someone else. The essence of any baby shower is the family, friendly warmth and the desire to show the mom-to-be all your care and support. And it is not necessary to jump through hoops and empty your own bank account for that.
Cheap Baby Shower Decorations Homemade
You can find a few ideas for your baby shower decoration below. Each of them is unlikely to ruin you but still will make your place elegant and festive. Don't be afraid to try!
From Racheljspecialevents
More Color with Balloons
As we have already mentioned above, latex balloons will add brightness and festive mood and will cost a mere penny.
The Charm of Paper Flowers
They never wither and can be done in advance. Besides, their cute and vivid look will delight both the expectant mother and the guests.
Little Colorful Umbrellas
Use them to decorate your snacks or cocktails for a summer tropical mood.
Bright Baby Blocks
Scatter them everywhere to make the party more childish.
DIY Banners & Garlands
Look for some cute and simple DIY garlands instructions online.
A Cute Diaper Cake
Diaper cakes have become a real symbol of baby showers.
Pretty Furry Friends
Well, who doesn't love Teddy bears and plush hares? Let them please the mom-to-be and your guests once again.
Fresh Flowering Beauty
Freshness and beauty are always welcome at any baby shower – let the ideas of DIY flower arrangements inspire you as well.
Pictures of Smiling Babies
This kind of décor seems more than appropriate for a baby shower. You can place the photos in the frames on the table or hang them on the walls.
Funny Carved Fresh Fruits
A great idea for a buffet or a feast giving the opportunity to show all your imagination.
From Postris
Cheap Baby Shower Ideas and Themes
Dwelling on the theme of your baby shower on the budget will make you express all the creativity you are gifted with. Feel free to get inspired on the Internet but we give you some interesting ideas just to begin.
Baby Boy Shower Themes
1. Mustache Bash Baby Shower
Mustache on cups, pictures, and napkins is a very male idea for a baby boy shower. And quite inexpensive, of course!
From Frog Prince Paperie
2. Airplane Baby Shower
Simple, elegant, and very touching. The mom-to-be will be fascinated.
From Jollyandhappy
3. Wild Wild West Baby Shower
Unbridled fun, some country music, and bright colors – the theme for the party is ready!
From Catch My Party
4. Rock Star Baby Shower
Lots of DIY paper decorations and treats to match the color – minimum expenses, maximum fun.
From Pinterest
Baby Girl Shower Themes
Unicorns & Rainbows
Tender touching colors and magical motives will make you believe in a fairy tale. By the way, the cakes are easy to bake!
From Dreams In Detail
Tender and Colorful
It is hard to believe that DIY paper decorations with fresh flowers can create an atmosphere of a luxurious baby shower party. And without any terrifying expenses!
From Inspired By This
It's So Girly and Nautical
Nautical girl baby shower is very easy to arrange just look for appropriate toys and do not forget to add a little of blue paint.
From DesignDazzle
Very Pinky Party
Pink tones seem to be taken for granted for such a baby girl shower. Pink paper DIY pompoms perfectly match the concept!
From Kara's Party Ideas
Sweet Peachy
There is some more paper flowers, garlands, and tender peach scale for the happy mother of a girl-to-come.
From 12th + White
Have a great baby shower – and a safe bank account!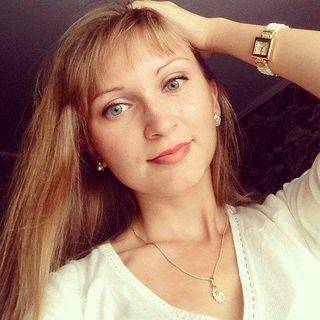 I share healthy recipes, clean eating ideas, and meal plans for weight loss, as well as give you the best tips on wellness, pregnancy, and parenting advice.