You know what's great for a BBQ? Some killer appetizers!
I've got you covered with 30 awesome BBQ appetizer recipes, from cheeseburger sliders to barbecue meatballs. Perfect for our next cookout!
You know how it is when the sun's shining – it's BBQ time! And while we all love our grilled meats, it's always cool to have some tasty starters on the side.
Grilling can take a while, and we don't want our friends getting hangry, right? So let's serve up some appetizers to keep everyone happy!
I did some digging online and found the best BBQ appetizers out there. Trust me, these 30 recipes are gonna make our barbecue an absolute blast.
Make your next cookout easier (and tastier) than ever with these grilled pork chops you can prep in 10 minutes. A tangy honey mustard-barbecue sauce seasons thick-cut BBQ pork chops for an incredible summer dish. Cook on the grill to lend both a smoky flavor and juicy texture that's absolutely delicious. Turn these grilled BBQ pork chops into a full dinner by serving them with corn on the cob or a fruit salad for a filling summertime meal.
With just a single taste of these Tropical Chicken Skewers featuring pineapple and coconut, you'll find yourself swaying to the rhythm of a hula dance due to their exceptional flavor! The chicken benefits from a marinade that combines coconut and pineapple, imbuing it with a delightful tropical essence while also ensuring tenderness. These skewers are perfect for grilling, stovetop cooking, or even broiling!
Incredibly effortless, fail-safe method for preparing beef ribs – gently baked in the oven with a custom BBQ sauce mixture, ensuring tender and succulent meat within, while the exterior becomes caramelized and sticky. Often referred to as short ribs, this cut is highly sought after for slow cooking techniques!
ADDITIONAL PERK: This entire process occurs in a single dish, making it ideal for preparing in advance and freezing, while simultaneously creating its own delectable barbecue sauce (which could potentially be the finest you'll ever taste!).
This Refreshing Keto Watermelon Feta Salad is the perfect balance of sweet and salty, with the feta providing a creamy contrast to the crisp watermelon. The mint and balsamic glaze add a refreshing tang, making it the perfect side dish for any summer potluck.
The sweet, juicy taste is so refreshing and satisfying! I just love watermelon season!
A slice of watermelon can give you plenty of health benefits, including improving your skin and hair health.
You can serve this light and refreshing keto watermelon feta salad alongside any summer meal. It is the perfect side dish to bring to a summer day, party, or BBQ.
This homemade grilled burger is the best low-carb, keto, healthy and flavorful recipe you ever saw. And it´s sooo easy to make!!!
As a mother, my children are always asking me: "Mom, when are we going to eat burger?!" A few years ago, I pick up my car and drive with them to one of those fast-food restaurants. But now, I don't need to do that anymore, because I find my own way to make a perfect and juicy burger for every BBQ!
You know how I like quick and easy recipes that turn a simple meal into a dinner or lunch full of flavor. With these keto burgers, I can get all of this because they are really, really simple to make.
Pigs in a blanket is great when you need a last-minute appetizer for game day. I mean, who doesn't love biting into those delicious bites of hot dogs wrapped in flaky pastry? But listen, we took this classic recipe up a notch with a super-simple addition that makes all the difference.
If you want to start your BBQ party with a bang, you've got to try this recipe for spicy brown sugar bacon-wrapped smokies. I promise your guests will be super happy until the main dishes are ready.
These tasty bites are a combo of crispy, chewy bacon and tender sausage, but they've also got the sweetness of brown sugar and a kick from the chili powder.
Add some brown sugar and spices to the mix, and you've got a sweet and fiery little snack!
Guacamole is easily in my top 10! If I've got avocados, you can bet I'm whipping up some guac!
We love munching on guacamole with tortilla chips as a BBQ snack or appetizer, and it's just perfect with all our favorite Mexican dishes too!
This guacamole recipe I use is a classic and made with simple, fresh ingredients. Seriously, everyone always goes crazy for this guac because it's just the best!
Try these chicken wings from South Korea! They seriously nail the perfect mix of spicy, sweet, smoky, and crunchy. I bet they'll quickly become your new favorite wings.
But I'd say, give it a shot and try to find the ingredients at your nearest Asian supermarket or online (I'll even share some helpful Amazon links with you).
I've got to tell you about this amazing American appetizer that's perfect for your outdoor BBQ. Picture macaroni with melted cheddar and gouda cheese, smoked over apple wood, and topped with crispy bacon. Yum!
You can even mix in pulled pork, bacon, or smoked lobster if you want. Trust me, you've never had cheesy macaroni like this before.
You know I've been trying out a bunch of dips lately, right?
It's got rotisserie chicken, cream cheese, cheddar cheese, blue cheese dressing, and hot sauce all in one insanely delicious dip.
And you know what's awesome? It's super easy to make.
Hey, guess what? I found an appetizer that'll have everyone raving!
It's got grilled chicken, pineapple, bell pepper, and onion – all on these mouthwatering skewers.
Seriously, these Hawaiian chicken kebabs are like a tropical paradise on a stick. No one can resist their sweet and savory goodness!
They're just too good not to share!
I totally get how hard it is to host a BBQ and stick to a diet. But guess what? I found these amazing zucchini fries that are both yummy and guilt-free!
No potatoes here, but don't write them off just yet. They're made with zucchini and baked instead of fried, but trust me, they taste incredible.
The secret? Covering the zucchini sticks in a parmesan herb dressing – it makes them so addictively crunchy!
You're gonna love them!
Oh, let me tell you about these amazing deviled eggs. They're seriously sinful and sooo creamy.
That rich, golden filling? It's like heaven on a plate!
And guess what? They're super easy to make! Just grab some eggs, yogurt, mustard, lemon juice, garlic, and pepper. Top 'em with smoked paprika and fresh chives, and you're done!
Crazy, right? Who knew something so good could be so simple to whip up?
You won't believe how crunchy and cheesy these jalapeno poppers are – they're a total must-have at every BBQ.
The creamy cheese inside really balances out the heat from the peppers.
Trust me, they're like the perfect combo in every single bite.
If you wanna get a bit fancy at the BBQ, how about whipping up some bruschetta? I mean, who can resist a crunchy toast loaded with tomatoes, basil, and parmesan?
Plus, it's super light and refreshing – perfect for a summer get-together!
You've gotta try these grilled potato chips – they're seriously a hundred times better than anything you can buy at the store!
Want to know the secret to making the best homemade chips? Just slice the potatoes super thin and evenly. And guess what? A mandolin slicer makes it a breeze!
After you've got your slicing down, all you have to do is grill those bad boys for like five minutes on each side. Easy peasy, right?
You know what's perfect for beating the heat? A nice, refreshing slice of watermelon!
Plus, they're super healthy and low calorie, too!
Oh man, you've gotta try this spinach artichoke dip I found – it's out of this world! It's super rich, creamy, cheesy, and just plain addictive. I'm telling you, even the kids will be all over it.
Homemade dip is a total game-changer!
Wanna kick off your party with a bang? You've gotta make some loaded nachos!
It's the easiest way to wow your guests!
You can use ground beef, turkey, chicken, pork – whatever you like. And for veggies, just toss on whatever you're craving!
You know what's an amazing summer treat? Grilled shrimp skewers!
Shrimp is like the royalty of the sea, right? They're so sweet, plump, and juicy!
Now, they're already great on their own, but this recipe I found takes them up a notch. It calls for marinating them in lemon, garlic, fresh herbs, and spices.
It gives them this awesome tangy kick that just makes the shrimp taste even better!
You've gotta try this bread I found – it's soft, chewy, garlicky, and loaded with melted cheese. It's got everything you could want!
And if you think it's hard to make, guess again! This bread is a total breeze.
You know, like my niece always says, "easy-peasy lemon-squeezy!"
Crunchy potato shells filled with tangy sour cream, crispy bacon, green onions, and gooey cheese make the ultimate nibble.
Many recipes suggest deep-frying the taters, but this one doesn't, making it perfect for BBQs.
Why bother with frying when you've got a grill to ignite? With this method, simply bake the potatoes in the oven and let the magic happen.
Hi all! I'm Kim, and I have a serious passion for dips. I mean, who could resist with this irresistible corn dip in the mix?
Featuring corn as the star, there's nothing cliché about this delectable concoction. It's packed with corn, jalapenos, mayo, sour cream, cheese – the whole shebang!
How could anyone turn that down?
Trust me, this corn dip never fails to impress. You might want to double the recipe, as a single batch tends to disappear in no time.
These little bites are always a hit with the crowd, and it's easy to see why – they're seriously amazing!
And the best part? They're a breeze to whip up!
That's such a lifesaver when you're hosting a BBQ!
You won't believe this amazing dip I found – it's got four cheeses in it!
Seriously, this queso dip is next level. It's got jalapeno cheddar cheese, white American cheese, white Queso Blanco, and whole milk. It's like Barney Stinson would say, "It's gonna be legend-wait for it-dary!"
I just made these amazing pulled pork sliders, and they're seriously sweet, savory, and spectacular! Can you imagine? Pulled pork and coleslaw sandwiched between buttery buns – it's like a masterpiece.
And the best part? They're super easy to make! I had these beauties ready in just 30 minutes. Less time cooking means more time hanging out and having fun!
You know what pairs perfectly with BBQ? Even more BBQ!
I've got to tell you about this BBQ meatballs recipe I'm obsessed with for two reasons. First off, it creates the most succulent and flavorful meatballs I've ever tasted.
Secondly, they're a breeze to prepare.
I used to think that making meatballs was such a chore. But when I stumbled upon this recipe, my perspective shifted completely. "Just three ingredients?"
It sounded too good to be legit.
But then I gave it a shot… and now I'm a convert. Everything this recipe claims is spot on! Just three ingredients, a mere 5 minutes of prep time, and a slow cooker are all you need.
I just made these incredible juicy and meaty cheeseburger sliders, and they're perfect!
You know what's awesome? They only took me 30 minutes to make from start to finish! That's why they're such a fantastic BBQ appetizer.
A quick zap in the microwave and they're good to go!
Let's kick things off with a simple salsa that has an exciting tropical spin!
With a mix of fresh tomatoes, onions, peppers, cilantro, and pineapple, it's like having summer in a dish.
Adding pineapple to the salsa creates a delightful sweet and spicy combo! Pair it with chips for an outstanding starter.
Presenting it in a pineapple bowl just takes it to the next level!
30 Best BBQ Appetizers For Your Next Cookout
You know what's great for a BBQ? Some killer appetizers! I've got you covered with 30 awesome BBQ appetizer recipes, from cheeseburger sliders to barbecue meatballs. Perfect for our next cookout!
Ingredients
Easy BBQ Pork Chops
Pineapple Coconut Hawaiian Chicken Skewers
Beef Ribs in BBQ Sauce
Refreshing Keto Watermelon Feta Salad
Best & Easy Homemade Grilled Keto Beef Burger Recipe
Pigs In A Blanket
Instructions
Choose any BBQ Appetizers For Your Next Cookout from the post that you like
Click on the link below the photo to get the full recipes and instructions.
Try the best BBQ Appetizers For Your Next Cookout and share your photo under my pin on Pinterest!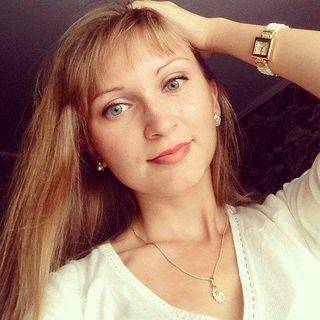 I share healthy recipes, clean eating ideas, and meal plans for weight loss, as well as give you the best tips on wellness, pregnancy, and parenting advice.