You know what's awesome? I've got these super cool leftover mashed potato recipes that'll totally help you use up any extra servings of our all-time favorite side dish.
So, if you ever end up with a bunch of mashed potatoes and you're not sure what to do with them, I've got your back with this list of amazing recipes.
Each one is like a fantastic way to make sure those yummy mashed potatoes don't just sit there going to waste.
And guess what? There are ideas for breakfast, lunch, and even dessert! I'm sure everyone will find something they'll love to whip up with their leftover mashed potato recipes.
Save yourself some hassle and transform last night's side dish into tonight's appetizer. Trust me, these recipes are so delish, you won't even feel like you're eating leftovers!
I've got this super simple and crazy delicious recipe for you. Just take your leftover mashed potatoes and fry them up in a pan, and you've got a tasty side for any time of the day.
You can have them with your breakfast or save them for dinner. These fried mashed potatoes go perfectly with any main dish.
You know what's awesome? Turning your mashed potatoes into fat, pillowy gnocchi pasta! It's a fantastic way to enjoy homemade pasta, and they're really easy to shape, even if you're new to making pasta.
Just smother this gnocchi with your favorite homemade pesto or tomato sauce. Or, you know, use a store-bought jar – your secret's safe with me.
Here's a fun idea: take your mashed potatoes and roll them into little balls for a light and fluffy side that nobody will be able to resist!
They've got the same delicious flavor you know and love, and these cute little potato balls are just the perfect addition to any plate.
You can use your mashed potatoes as a savory frosting for these adorable meatloaf cupcakes! Each little cake is like a single serving, perfect for putting on everyone's plate.
And the best part? You'll cut your cook time in thirds when you make cupcakes instead of the traditional loaf, 'cause those little tins cook way faster than a big pan!
You can totally turn your leftover mashed potatoes into this amazing casserole that feels like a brand new dish!
With juicy chunks of ham and loads of cheese, this casserole will taste like a first-time creation, not just some repurposed leftovers!
Pierogies are these super tasty potato dumplings with a hint of onion and garlic flavor.
You usually dip them in applesauce for this savory-sweet combo that's honestly so good together.
You can have pierogies as an appetizer or even serve them as the main course. They're a simple and satisfying food that everyone's gonna love!
Hey, did you know you can recreate that iconic candy with your leftover mashed potatoes? Just sweeten and flavor them to minty perfection, and then coat each patty in rich dark chocolate.
Once you've made these yourself, you'll never wanna buy a pack from the drugstore again.
Trust me, yours will be creamier and mintier than any store-bought candy ever could be.
How about turning last night's starch into another by making these mashed potato rolls? You'll end up with soft and fluffy dinner rolls that your family will totally fight over.
These rolls are so amazing that you might not even wait for leftovers. Feel free to whip up some mashed potatoes just so you can enjoy them ASAP.
You can also stuff your mashed potatoes between two tortillas for a super satisfying and easy-to-make dish.
I mean, who doesn't love carbs with carbs, right? This dish is a perfect example of that. Serve it up as a quick lunch or a last-minute dinner for two.
You know what's a quick and easy way to use up your leftover mashed potatoes? These traditional potato cakes called tattie scones!
They make a super tasty breakfast when you've got extra mashed potatoes lying around.
Tattie scones are like the British version of hash browns, and they're great with an omelet or just on their own.
Can you believe mashed potatoes can actually become a dessert? Level up your weekend by making these incredibly tempting mashed potato brownies.
You'll end up with a fudgy, chocolatey brownie that's just to die for. So, are you a middle or an edge person?
And does it even matter when the brownies are made from mashed potatoes?
There are tons of creative ways to enjoy Thanksgiving leftovers, but have you ever considered pizza?
Just load up a frozen crust with all your Thanksgiving leftovers and bake it till it's bubbly and perfect.
You'll clean your plate in no time when you get a taste of all your favorite festive foods in every bite, including those leftover mashed potatoes.
Check this out! Here's another baked treat that doesn't need any flour. Just bake your mashed 'taters into biscuits for a delicious breakfast the next day.
Slather these biscuits with gravy or your favorite preserves, and they'll taste just as good as the real deal!
Serve them with scrambled eggs and a side of bacon, and you've got yourself a hearty farmer's breakfast.
Potato candy is a classic treat that has been making kids (and adults) happy for generations.
Transform your mashed potatoes into a sweet dough that you can wrap around all sorts of yummy fillings.
This recipe suggests peanut butter, but my grandma used to make these candies with chocolate and caramel syrups too!
Here's a warm, comforting recipe that brings together all your favorite loaded baked potato flavors.
From chives and bacon bits to shredded cheese, this is like a baked potato in soup form.
And where do the mashed potatoes fit in? Your leftovers are the secret ingredient that thickens the broth to that creamy, dreamy consistency we all love in potato soup.
So, it turns out mashed potatoes are amazing as a flour substitute in baked goodies. In this recipe, you'll sweeten your mashed potatoes with brown sugar and cinnamon.
Bake these babies in the oven, add a glaze, and you'll have warm, flaky cinnamon rolls for your Saturday morning.
Croquettes are kinda like hush puppies – they're fried balls of savory dough that can be topped with sour cream, chives, or even melted butter.
So, why not turn your mashed potatoes into a scrumptious treat and make some croquettes? They're the perfect appetizer or main dish for any day of the week.
I know it might sound a bit unusual, but trust me, these mashed potato donuts are so good! Start your morning off right with these tasty treats.
Roll them in cinnamon sugar for a confection that just might give your local donut shop a run for its money.
How about using those mashed potatoes to crown a big, delicious shepherd's pie?
You won't even feel like you're eating leftovers when your mashed potatoes are layered on top of that amazing filling.
Corn, green peas, ground beef, and gravy all come together to make this shepherd's pie absolutely fantastic. It's like all your favorite foods piled into one incredible dish.
Two classic comfort foods join forces in this mouthwatering casserole. Boost the creamy broccoli and cheese with your hearty leftover mashed potatoes.
This combo takes comfort food to a whole new level. Trust me, you'll have a winning side dish that everyone will gobble up.
If you're up for a little culinary adventure, give this potato bread a shot.
Your mashed potatoes replace the flour, making it a gluten-free bakery option that everyone can enjoy.
Give this recipe a whirl on your next lazy Saturday, and be proud of yourself.
Homemade bread is always a triumph, and this unique loaf is something extra special.
You know what's similar to waffle fries? These savory waffles! They're perfect for any time of day.
Top 'em with melted cheese, and you'll have a unique and tasty side that everyone will adore!
Those classic waffle squares are just begging to be filled with all sorts of delicious stuff like chives or chopped mushrooms.
Maple syrup could be an option, but I'm not so sure about that one.
This is a classic British way to use up your Sunday leftovers. Just scramble everything up in a cast-iron skillet and fry it to perfection.
You'll end up with a crispy, savory casserole of all your favorite foods combined into one super easy meal.
Instead of the usual chicken and dumplings, try this potato version. Swap out the lean chicken for white turkey meat and pair it with fluffy potato dumplings.
Surrounded by that irresistible gravy broth, no one will even guess you're using leftovers.
Not a fan of potato pancakes? Give these muffins a try. Savory mashed potato muffins make for an awesome make-ahead breakfast option.
Top these bad boys with the same ingredients you'd use in an omelet. Just make sure you've got plenty of cheese and chopped veggies!
These are just like the ones grandma used to make! Transform your dinner side into a breakfast star with this mashed potato cake recipe.
Hearty and straightforward, these cakes are exactly what your body and brain need to power through the morning.
26 Healthy and Tasty Leftover Mashed Potato Recipes
Discover 26 tasty and creative ways to transform your leftover mashed potatoes into delicious dishes! From potato pancakes to shepherd's pie, this post has got you covered.
Ingredients
Fried Mashed Potatoes
Leftover Mashed Potato Gnocchi
Leftover Mashed Potato Balls
Meatloaf Cupcakes
Ham and Mashed Potato Casserole
Pierogi
Leftover Mashed Potato Peppermint Patties
Instructions
Choose any Leftover Mashed Potato Recipes from the post that you like
Click on the link below the photo to get the full recipes and instructions.
Try the best Leftover Mashed Potato Recipes and share your photo under my pin on Pinterest!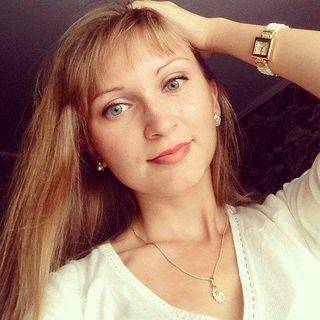 I share healthy recipes, clean eating ideas, and meal plans for weight loss, as well as give you the best tips on wellness, pregnancy, and parenting advice.