What can a 9-11-year-old do when bored at home?
Kids can be quite challenging to handle because they just radiate energy that can last for hours. So having them bored out of their minds is not an option or else they might just go in a tantrum which is even worse for you to handle. But frankly, you do not need to do anything fancy or time-consuming to entertain your kid. You also do not need to go out each time your children have nothing left to do. You can entertain your 9-11-year-olds by simply staying at home and doing some fun nice activities. It can be as simple as playing some children board games, reading a nice interactive book for them, watching some kid-friendly movies, teaching them new stuff like baking, and more! Just remember that there is no limit to entertainment when you are home.
Indoors Activities for Kids
There are tons of things and activities to do even when you are at home. So if there is an instance where you are not able to go outside, then don't worry because you can still entertain your children through these fun indoor activities that are perfect for kids:
Play hide-and-seek. A classic game but nevertheless a fun one. Another good thing about playing hide-and-seek in the comfort of your own home is that you will not worry about them hiding too far away or not actually knowing where to find them. You can just check the cabinet!
Make a fort. Who says camping is only fun when done outside? You can make a fort by throwing in some large blankets, pillows, and fun essentials like board games or an interactive book. If it's nighttime, you can turn off the light in your house and bring out your flashlight, and go share some stories to your kids (even spooky ones!).
Make art. It is a great idea to channel your kids' creativity at a young age. You just need to lay out some pieces of paper and coloring materials and leave them to their imagination or you can assign some homework or challenges they can do. An example would be to draw a portrait of themselves! You can also simply print out some color book pages.
Bake. What's another thing that kids love aside from playing? That's right, food! More specifically, sweets! Convincing them to learn baking is definitely way easier when they are at a young age because of their curiosity and genuine interest in things. You can simply bake cookies, cupcakes, or some regular-sized cakes.
Read and write. Of course, you can also go the educational route but make it fun as well! You can bring out some visual books and teach your children how to read and identify objects and other things. You can also teach them how to write and more!
Boredom Busters
Children, especially when they are ranging from about 7-11 years old, can easily get bored out of their minds. However, if some instances do not permit you to go to the park or the cinema, then you can simply do some indoor activities that are guaranteed to be boredom busters! You can DIY some games or do some classic but fun activities.
15. April Showers Brings May Flowers Coffee Filter Craft
Spring is here and that means it is time to bring a little spring color to your windows with the help of your little artists. The best part about this craft is that you probably have everything you need on hand and it is super easy for all ages!
Check it here.
14. Newspaper Shirts – An Easy, Fun and Silly Craft Project!
Last week we were in need of a craft project. I didn't have anything in mind, so somehow came up with the idea of making newspaper clothing! It turned out to be way more fun than I imagined and will definitely be back on the to-do list in the future!
Check it here.
13. Easy DIY Pirate Hook Craft
Whether you're planning to make a whole pirate costume for Halloween, or just looking for a fun craft project for Talk Like a Pirate Day, check out this easy DIY pirate hook craft! You only need a few standard household items – a paper cup, a pipe cleaner and some alumininum foil – for your kids to have everything they need to make their very own pirate's hook.
Check it here.
12. Get Messy & Tear-A-Square®: Yarn Painting Craft
Teagan is our wild child and with every day comes a new challenge. But she is also our arts and crafts child; no matter the day, she is wanting to do some kind of craft or work of art. Pretty soon we are going to need a whole separate room for all of her creations! That being said, we have to be prepared to get messy around here, which means we are always stocked up on Brawny® paper towel products.
Check it here.
11. Free Camping Printable: Design a Campsite with Bigfoot!
Warmer weather means camping…but hopefully no Bigfoot appearances! Camping is a fun and relatively inexpensive way to spend time together as a family.
Check it here.
10. LEGO Charades | LEGO Pictionary | LEGO Creationary: Free Printable Game
If you are planning a LEGO birthday party or simply like LEGO and playing games as a family, try this LEGO twist on the popular games of Charades or Pictionary!
Check it here.
9. How to Make Shadow Puppets with Moving Parts
Learn how to make shadow puppets with moving parts and have playful shadow puppet duels with these articulated knight puppets!
Check it here.
8. Washing Dishes Sensory Bin Idea
Sensory bins are great activities for toddlers and preschoolers. They love to get their little hands into things.
Check it here.
7. DIY Toddler Sensory Bottles
These DIY Toddler Sensory Bottles are a fun, easy craft for toddlers that encourage learning and curiosity.
Check it here.
6. Tape Resist Art Technique For Preschoolers
This fall, our homeschool co-op hired an art teacher who introduced us to tape resist art. It was such an easy and mess free project that we went home and made more that week in our kindergarten homeschool!
Check it here.
5. 60+ Best Painted Rocks (For All Skill Levels)
When we started painting rocks a few years ago we didn't realize how addictive it would be! Painting these adorable woodland animals rocks got us completely hooked. If you have a rock painting problem like we do, here are over 60 of the best painted rocks tutorials to satisfy your habit!
Check it here.
4. 15 Fun (And Easy) Indoor Activities For Kids
Whether you're stuck inside because of illness or it's a rainy day, prevent the kids going stir crazy with our list of 15 fun indoor activities for kids.
Check it here.
3. How to Make a Rubber Band Ball
Are you looking for a quick boredom buster for the kids? Today I am going to show you how to make a rubber band ball. They are super easy and quick to create with this step by step tutorial. I remember creating these as a kid and having a ton of fun! Let me show you how to make these rubber band balls in minutes.
Check it here.
2. How to Make Bubbles for Kids: 7 of the Best Homemade Bubble Recipes!
There are plenty of homemade bubble recipes to try out once you know the basics of how to make bubbles.
Check it here.
1. Felt Bookmarks Are so Easy and Cheap to Make!! Learn How!
Learn how to make cute and cheap felt bookmarks with only a few supplies! These would make great party favors, gifts, Valentines, or just for fun!
Check it here.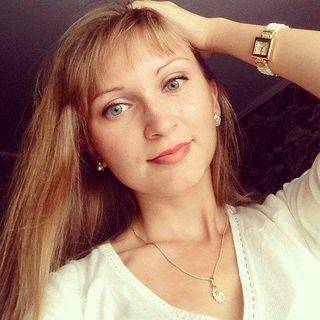 I share healthy recipes, clean eating ideas, and meal plans for weight loss, as well as give you the best tips on wellness, pregnancy, and parenting advice.