For your special day, everything should appear immaculate, even when it comes to your bridal shower. Each detail, ranging from the event's entertainment, decorations, and cuisine, must be meticulously arranged to complement your wedding's theme. Without a doubt, the desserts and other dishes on the food table will be the highlight of the occasion.
With that said, here are 16 gorgeous and tasty cupcake recipes for a bridal shower!
Bridal Shower Decorations
When it comes to bridal showers, the decorations play a crucial role in setting the mood and creating a memorable ambiance. You can use anything from elegant floral arrangements to playful banners and photo backdrops, there are endless ways to transform a space into a dreamy celebration for the bride-to-be. In this post, we'll share some creative ideas and inspiration for bridal shower decorations that are sure to wow your guests and make the event extra special.
To add a personal touch to the bridal party, consider matching the cupcakes to the wedding's color scheme or theme. For instance, strawberry and cream cupcakes are an excellent choice for a summery celebration and pink color schemes. Give these cupcakes a try for a delightful treat that complements the bride's chosen colors.
Indulging in cupcakes is a must-have at any party, and our recipe for Oreo Cookie cupcakes is perfect for such an occasion. The best part is they can be whipped up easily as they begin with a box mix, making them a lifesaver for days when you don't have the energy to bake from scratch. These Cookie and Cream Cupcakes are the perfect treat that requires little effort but yields a satisfying outcome.
15. Gluten Free Pink Lemonade Cupcakes Recipe
The season of rebirth is upon us, and these gluten-free cupcakes infused with pink lemonade are utterly delicious! If you've been searching for a delicate, rejuvenating, and stunning cupcake, then these lemonade cupcakes will undoubtedly satisfy your cravings. It's impossible not to be amazed by the sophistication and allure of these gluten-free pink cupcakes.
Check it here.
14. Mini Gluten Free Delicious Champagne Cupcakes
For your upcoming festivities, these petite Gluten-Free Champagne Cupcakes will make a great impression! Airy and delicate, these cakes are finished with a handcrafted vanilla champagne buttercream topping, making them an ideal choice for New Year's or Valentine's Day celebrations.
Check it here.
13. Make Paleo Tres Leches Cupcakes
Supremely tender and delicately sweetened with natural honey, these paleo Tres Leches cupcakes are the ultimate dessert. You can effortlessly prepare them in a blender without any peculiar components.
Check it here.
12. Dark Chocolate Perfect Cupcakes with Chocolate Frosting
Indulge in the lusciousness of these Dark Chocolate Cupcakes topped with Chocolate Frosting, which are both paleo and GAPS-friendly. They make for a delectable and nourishing snack!
Check it here.
11. Pink Champagne Cupcakes – Memorable Dessert
Look no further for the ultimate Pink Champagne Cupcakes recipe, featuring a delightful fizzy and sweet champagne taste, ideal for your most extraordinary celebrations.
Check it here.
10. Chocolate Coconut Dessert (Vegan Cupcakes)
Enjoy the velvety softness and moistness of these chocolate coconut cupcakes, enhanced by a luscious vegan buttercream infused with tropical coconut flakes. These cupcakes are the ultimate dessert fantasy come true for any vegan dessert enthusiast!
Check it here.
9. Pink Champagne Cupcakes for Bridal Shower
Savor the ultimate Pink Champagne Cupcakes, featuring a heavenly lightness and fluffiness, smothered in a creamy champagne buttercream frosting, and embellished with a fizzy burst of pink champagne.
Check it here.
8. Red Rose Cupcakes for Wedding Shower Collection
Elevate the ambiance of your Valentine's Day festivities, or any romantic occasion, with the exquisite Red Rose Cupcakes. These cupcakes are also an ideal indulgence for those who have a soft spot for both chocolate and roses. Or is it just me?
Check it here.
7. Easy Lemon Curd Filled Cupcakes is Available Holiday Treat
Looking for a prompt and scrumptious dessert to elevate your special occasion, or to satisfy your craving for a delightful lemony delight? Try out this effortless recipe that utilizes both homemade and store-bought components, resulting in Meyer Lemon Curd Filled Cupcakes crowned with Meyer Lemon Buttercream Frosting that tastes just like they were entirely homemade!
Check it here.
6. Fresh Strawberry Cupcakes with Strawberry Buttercream
Allow me to introduce you to my latest infatuation, the fresh strawberry cupcakes with a luscious strawberry buttercream frosting! What could be more aesthetically pleasing than an immaculate pink cupcake? Similar to many profound loves, my admiration for these cupcakes developed over several attempts, around seven or eight, until I finally perfected this recipe.
Check it here.
5. Find for Yourself Boston Cream Pie Cupcakes
If you're a fan of Boston Cream Pie, then these bite-sized Boston Cream Cupcakes will surely delight you. These delectable cupcakes, slightly more sophisticated than regular cupcakes, are highly favored by my family.
Check it here.
4. Lemony Snicket Bridal Shower Cupcakes
Craft a batch of 12 exquisite lemon cupcakes adorned with a tangy and floral hibiscus lemonade frosting with this recipe.
Check it here.
3. Vegan Milky Way Galaxy Cupcakes
Kimmy granted me the privilege to pick out her birthday cupcakes this year, and I opted to whip up a batch of Milky Way cupcakes. This decision came about after I fortuitously acquired 20 Amy's Dreamy candy bars.
Check it here.
2. Lemon Drizzle Cupcakes That Really ZING
Introducing a batch of irresistibly tangy lemon drizzle cupcakes, infused with an abundance of lemon flavor throughout.
Check it here.
1. Marshmallow Flower Cake
Enjoy the delightful taste of Funfetti cupcakes adorned with marshmallow flowers sprinkled on top, ideal for the spring season!
Check it here.
16 Stunning Cupcakes for a Bridal Shower
Everything must look perfectly grand when it is anything related to your wedding day. And yes, this includes your bridal shower. From the activities, decor, to food must be well planned out and matching your wedding theme. And let's be real, the food (especially the desserts) on that food table would be the ultimate eyecatcher.
Ingredients
Gluten Free Pink Lemonade Cupcakes
Mini Gluten Free Champagne Cupcakes
Paleo Tres Leches Cupcakes
Dark Chocolate Cupcakes with Chocolate Frosting
Instructions
Choose any Stunning Cupcakes For A Bridal Shower from the post that you like
Click on the link below the photo to get the full recipes and instructions.
Try the best Stunning Cupcakes For A Bridal Shower and share your photo under my pin on Pinterest!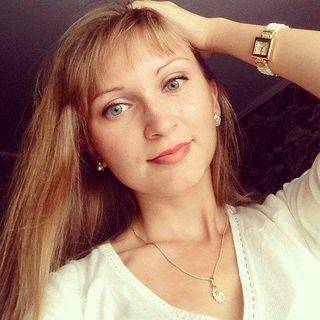 I share healthy recipes, clean eating ideas, and meal plans for weight loss, as well as give you the best tips on wellness, pregnancy, and parenting advice.