It is without a doubt that butterflies are one of the most well-loved insects both by adults and kids. I mean, who would not find them pretty? Their colorful wings are definitely a sight to see. Butterflies are usually incorporated in clothes, pieces of jewelry, stationeries, and more!
But if you or your kids want to make your own butterfly display or decor, then here are 15 beautiful and creative butterfly crafts that are easy to make!
15. DIY Butterfly Balloons
This post shows you how to make some pretty & simple DIY Butterfly Balloons.
Check it here.
14. Easy Coffee Filter Butterfly Craft
These Coffee Filter Butterflies make a great spring craft for kids to make. With a few basic craft and household supplies, you can tie dye coffee filters with washable markers and create dozens of gorgeous butterflies!
Check it here.
13. Making Your Own Hummingbird And Butterfly Mobile
The magical hummingbird and the decorative butterfly are two of my favourite subjects for design. Here, I have decided to take them from a flat design like my Charm of Hummingbird card and transform them into a 3D mobile for a child's bedroom.
Check it here.
12. Toilet Paper Roll Butterfly Craft for Kids
Help your kids create cute and creative creations with this toilet paper roll butterfly craft for kids. Here's how to make them!
Check it here.
11. Popsicle Stick Butterfly Craft
Spring means lots of things, almost all of which we love! One thing that's at the top of our spring list is to find butterflies. Kids love butterflies plus they're a great way to introduce life cycles and metamorphosis in a fun setting.
Check it here.
10. Butterfly Craft For Kids with Clothespins
This butterfly craft is super easy and fun for kids of all ages. Using colorful cupcake wrappers for wings, kids can easily make this clothespin craft by themselves or with a little help from adults. Celebrate the arrival of spring or summer by making this butterfly craft for kids.
Check it here.
9. Make: Melted Crayon Butterflies with Kids
Is there anything so glorious as seeing the first butterfly of the season flutter by? We've been keeping our eyes peeled as the weather warms, but haven't spotted our first, so we made our own colorful kaleidoscope (the actual name for a group of butterflies!) from melted crayons.
Check it here.
8. How To Make Coffee Filter Butterfly Accessories
I'm a huge fan of crafts that are kid-friendly and double up to be something that can be used around the house. I don't use coffee filters a lot. So when I found an opened pack of filters, that I had picked up on one of my grocery runs, I figured there was no point in letting those go to waste right?
Check it here.
7.
Kids love butterfly crafts and this colorful foil clothespin butterfly is perfect for summer. Kids can decorate their however they like and can use them for bookmarks or hanging stuff on the fridge!
Check it here.
6. Foil Butterfly Kids Craft
Learn how to make your own foil butterfly kids craft right here. My children LOVE butterflies so when I came across this fish foil art I knew instantly how I would modify it for my girls. See more Indoor Activities and Craft for Girls.
Check it here.
5. Chromatography Butterflies – EASY Butterfly Science Craft for Kids
This beautiful butterfly craft for kids helpds kids explore science by making stunning chromatography butterflies! This easy butterfly craft is fun for preschool, pre-k, kindergarten, first grade, 2nd grade, 3rd grade, and 4th graders. Besides creating a fun butterfly craft idea, you will learn about chromatography for kids.
Check it here.
4. Butterfly Life Cycle Crafts
Learn about the life cycle of a butterfly with this super cute, simple Butterfly Life Cycle Craft. In spring we start to see butterflies appear and the amazing metamorphosis that happens as they go from caterpillar to chryssalis to butterfly is super cool.
Check it here.
3. Butterfly Suncatcher Craft
Celebrate the arrival of spring with a pretty butterfly craft! This cheery butterfly suncatcher is super simple to make with our butterfly printable and makes a lovely decoration to brighten your window.
Check it here.
2. Paper Butterfly Card With Pom Poms
Butterflies are amazing creatures and today we have a fantastic colourful butterfly craft to share with you here on Craft Play Learn. You'll find this paper butterfly card both fun and easy to create and we also have a video to give you a better visual of how to create this easy craft.
Check it here.
1. Butterfly Bubbles Non-Candy Valentine Craft Tutorial
Looking for a cute, easy, non-candy Valentine to give to friends? These butterfly bubbles valentines are easy and fast to make, and are incredibly inexpensive, too. The perfect project for a classroom full of friends.
Check it here.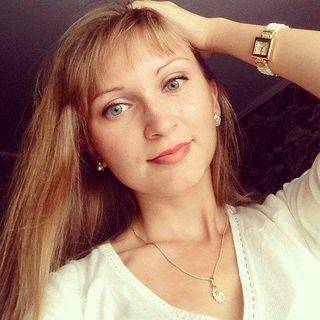 I share healthy recipes, clean eating ideas, and meal plans for weight loss, as well as give you the best tips on wellness, pregnancy, and parenting advice.