If you are planning on going camping, then you should know that, more often than not, your supplies and resources in making your meals will be limited. But that does not mean that you will have to stick with a boring breakfast at all. A few ways to have a delicious breakfast on your camping trip is to meal prep ahead or find an easy yet easy recipe you can do.
Cooking breakfast on a camp stove is an easy and delicious way to start your day. Whether you're camping or staying in a cabin, you can make some delicious oatmeal with fresh fruit, a pancake or waffle, or scrambled eggs. Make sure to use a pot that is made for cooking over a camp stove. If you're cooking for more than one person, make sure you have a few different pots.
With that said, here are 15 delicious and easy camping breakfast ideas you will love!
See also No-Cook Camp Meals for Families.
19. Peanut Butter Tortilla
This one is a super simple recipe! I like to start my morning off with a hearty breakfast. I like to pack a peanut butter stuffed tortilla for breakfast. First, cut the tortilla in half and spread a layer of peanut butter on the bottom. Next, stack a layer of sliced banana and then a layer of chocolate chips or fresh berries on top of the peanut butter. Finally, wrap the tortilla back up and enjoy this delicious meal for breakfast or as a snack.

18. Classic French Toast in Cast-Iron Skillet
This recipe is a great breakfast or brunch idea for the weekend. It's simple to make and even easier to enjoy. To make this dish, you will need a skillet, cinnamon, milk, eggs, and French bread. This recipe is perfect for a family breakfast or brunch. To make the French toast, take a slice of French bread and dip it in milk, then in eggs. Once dipped, put it in the skillet on medium heat and cook for about two minutes on each side. Serve with some cinnamon sprinkled on top and enjoy!

17. Campfire Breakfast Burger
I like to make a campfire breakfast burger. I start by cooking a patty on the grill. I then put it on a bun with onions, tomatoes, and cheese. I then top it with a slice of bacon.

16. English Muffins on a Frying Pan
A camping breakfast can be a great way to start your day. Instead of packing a lot of food, pack a few easy-to-prepare items and make it a quick, light breakfast. Breakfast sandwiches are one of the best ways to pack a breakfast that is easy to eat and stay healthy. You can make a sandwich out of an English muffin, egg, cheese, and ham or bacon. It's a great option if you don't mind to first making the fried egg.
15. Cookie Dough Overnight Oats
Cookie Dough Overnight Oats are a fun, prep ahead breakfast made with simple ingredients you probably already own. Simply grab one for a quick and easy breakfast or camping meal.
Check it here.
14. Breakfast in a Bag over the Campfire
Breakfast in a Bag is one of my favorite camping recipes. It is easy to make and can be eaten over the campfire or in the morning when you wake up. It is a great recipe for those who love camping and cooking because it requires very little effort. All you need is a bag, bacon, cheese, eggs, and flour tortillas. You can also add anything else you want such as peppers, onions, salsa, or avocado.
Check it here.
13. Giant Cinnamon Roll
One of the best parts about camping is that it's a great way to cook over an open fire, so don't forget to bring some sort of cooking utensil. One of my favorite things to make on a camping trip is a giant cinnamon roll.
Check it here.
12. Mexican Campfire Breakfast Burritos Recipe
There is nothing better than camping in the woods with a warm Mexican Breakfast Burrito. The best part about this recipe is that it's portable and easy to make. All you need is a tortilla, scrambled eggs, salsa, black beans, and cheese. This recipe is so easy to make that you'll be able to enjoy it no matter where you are.
Check it here.
11. Camping Breakfast Skillet – Eggs, Potatoes and Sausage
The morning starts with a long hike up the mountain, and a hearty breakfast is probably the most important meal of the day before you head out. This simple camping skillet is perfect for those who want a hearty breakfast before heading out on their next adventure. You will need one pan, some cooking spray, potatoes, eggs, sausage, and a few other ingredients. Start by cooking the potatoes in the pan until they are browned on the bottom. While they are cooking, add some cooking spray to the pan and break the eggs into the pan. Once the eggs start to cook, add your sausage and stir everything together. Make sure to cook everything in the pan until it is crispy and browned on the bottom. Once it is cooked all the way through, you can add in some salt and pepper to your liking. Now that you have your breakfast ready, grab your camping gear and enjoy!
Check it here.
10. Campfire Orange Cinnamon Rolls
I wanted to come up with a recipe with foil packets on our latest camping trip. I ended up making these Campfire Orange Cinnamon Rolls for breakfast! If you love cinnamon rolls like we do, you need to try this one for yourself! t's the perfect combination of orange and cinnamon flavors, but the orange flavor is subtle enough not to overpower the cinnamon rolls. The texture of these rolls is also fantastic. They're soft, fluffy, and just the right amount of sticky. These rolls are best served warm with a cup of coffee or tea.
Check it here.
9. Toasted Oats Cereal (Camping Breakfast)
This warm toasted oats cereal (muesli) is made with rolled oats, chopped nuts, and dried fruit, and is a delicious and hearty camping breakfast. Make it ahead of time at home or at the campground! See more Hot Cereal Recipes. The great thing about this camping breakfast idea is that it's so simple! It's a healthy, easy to make, and inexpensive breakfast that can be made in no time.
Check it here.
8. Make Ahead Camping Breakfast Sandwiches
These freezer camping breakfast sandwiches are the perfect make ahead meal for your next trip! Simply reheat them over the grill or campfire for an easy, hearty camping breakfast.
Check it here.
7. Low Carb Camping Breakfast Skillet Recipe
This camping breakfast skillet recipe is super easy to make and deliciously low carb. Perfect for adding to your meal planning this summer!
Check it here.
6. Yummy Pie Iron Breakfast Bake
This is the best Pie Iron Breakfast Bake recipe ever… incredibly easy, delicious, and bursting with cheesy flavour the whole family loves! You have to add this to your next camping trip, with only three ingredients its super easy to grill over the campfire.
Check it here.
5. Overnight Dutch Oven French Toast
This overnight dutch oven french toast casserole is delicious, easy to prepare and a hit with the whole family! It's sure to become one of your favorite camping recipes!
Check it here.
4. Sheet Pan Eggs For Sandwiches
Sheet pan eggs for sandwiches is a camping breakfast idea that is perfect for backpacking, hiking, or a quick breakfast before work. These sheet pan eggs are so easy to make and are perfect for when you want to make a quick meal in the outdoors. You will need a sheet pan, frying pan, and two bowls. To start, place your frying pan on the sheet pan and fill it with a few inches of vegetable oil. To make the eggs, crack six eggs into two bowls and whisk them together with a fork. Place the eggs in the frying pan and let them cook until they are just set. You can then toast up some bread or bagels and make yourself a sandwich or eat them with some fruit.
Check it here.
3. Egg Muffin Cups with Cottage Cheese
One of the best camping breakfast ideas! If you are camping, eggs and cottage cheese are a great way to start your day. To make this camping breakfast, first cook up some eggs in a pan on the camping stove. When the eggs are cooked, you can use a spoon to scoop them into a bowl and mix in some cottage cheese. Next, take a muffin tin and line it with muffin papers. Then, take some of the mixture and place it in the muffin papers. Place the muffin papers into the muffin tin, and then place the muffin tin into the oven for about 10 minutes. When the muffin cups are done, you can enjoy your eggs and cottage cheese breakfast.
Check it here.
2. Sweet Potato Hash With Bacon and Spinach
Sweet Potato Hash with Bacon and Spinach makes for an amazing side dish for breakfast! Serve it up with your favorite egg scramble, omelette, or frittata for a drool-worthy way to start the day. Only four ingredients needed for this tasty treat!
Check it here.
1. Whole30 Breakfast Hash with Sweet Potatoes
This Whole30 Breakfast Hash with Sweet Potatoes is a hearty and flavorful breakfast! It's Whole30 approved, all made in one skillet, and perfect for healthy meal prep. These flavors work for breakfast, lunch or dinner. Start the day with a big plate of veggies and eggs!
Check it here.
Camping is a great way to spend time with friends and family, but it can also be a lot of work. One thing that can make camping a little bit easier is having a good breakfast. Here are some of my favorite camping breakfast ideas for large groups.
1. Granola, yogurt, and sliced fruit
2. Muffins
3. Banana bread
4. Breakfast burritos
5. Oatmeal with fruit
19 Delicious Camping Breakfast Ideas
If you are planning on going camping, then you should know that, more often than not, your supplies and resources in making your meals will be limited. But that does not mean that you will have to stick with a boring breakfast at all. A few ways to have delicious meals on your camping trip is to meal prep ahead or find some easy yet delicious recipes you can do.
Ingredients
Cookie Dough Overnight Oats
Breakfast in a Bag over the Campfire
Giant Cinnamon Roll
Mexican Breakfast Burrito Recipe
Instructions
Choose any Delicious Camping Breakfast Ideas from the post that you like.
Click on the link below the photo to get the full recipes and instructions.
Try the best Delicious Camping Breakfast Ideas and share your photo under my pin on Pinterest!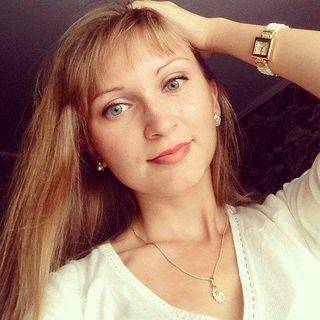 I share healthy recipes, clean eating ideas, and meal plans for weight loss, as well as give you the best tips on wellness, pregnancy, and parenting advice.